 Kaillie Humphries, Heather Moyse have won a gold in women's bobsled.
The duo, piloting Canada 1, was second entering their fourth and final run on Wednesday but got a 3:50.61 to put them into first place. The Americans were not able to catch them and clocked a 3:50.71 for the silver. USA 2 with 3:51.61 took the bronze.
Moyse and Humphries won gold in this event in Vancouver.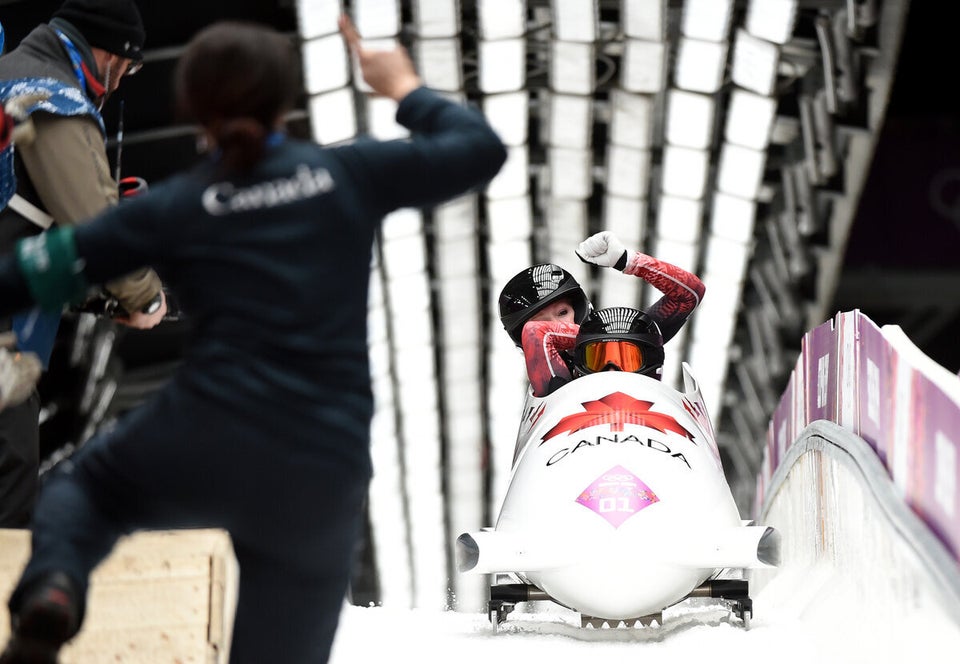 Gold In Women's Bobsled