Clare Morneau is only 17 years old, but she's already learned so much about the world.
The teen, who attends Havergal College in Toronto, started a pen-pal program in 2014 between girls at her school and girls living in the Kakuma refugee camp in Kenya.
"There are a lot of challenges they face," Clare says in an interview with the Huffington Post Canada, about the girls who live in the camp. "In refugee camps there is pressure to marry young, there is honestly a lack of sanitary supplies for girls on their periods, there's long distances to walk to school and I think all of this kind of comes together and it makes these girls feel like they have no future, no hope and there's really no point getting an education."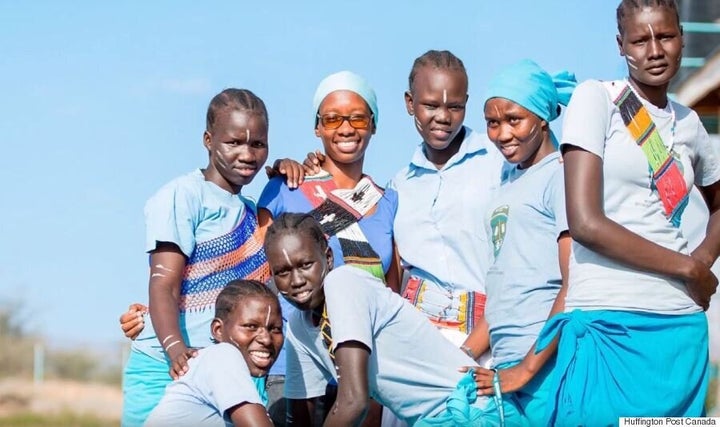 The teen learned about a boarding school in the camp through her father, finance minister Bill Morneau, who helped open the Morneau Sheppell Secondary School for Girls in Kakuma.
"And I just decided I wanted to learn more about these girls in this refugee camp and I really wanted my friends to learn more as well," Clare says.
The teen published the girls' stories and letters into a book called "Kakuma GIrls" — the proceeds of which will go towards a university education for some of the girls in Kakuma.
"I just realized these stories actually need to be told because you have these girls living in Kakuma refugee camp who have incredible stories," Morneau says. "They've lived through insane challenges but they're coming out the other side and they're saying, 'I want an education, I want to support my family, I want to improve my life and I want to re-build my country'... it's really inspirational and I just thought more people need to know about this because these girls can make a real difference but only if they have support."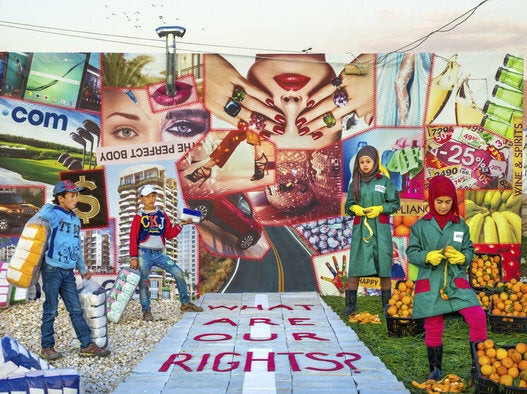 Child Refugees Stage Their Stories
Popular in the Community