Stereotyping in Hollywood is real, and Kal Penn just proved it.
Many scripts also required him to speak with an accent.
Some even got real specific with its stereotypes, describing his character as not only someone who spoke with an accent, but someone who looked "unwashed" or wore "too much cologne."
But despite this, Penn ended his Twitter thread on a positive note, thanking shows like "Buffy the Vampire Slayer" and "24" for the "really smart, creative people who didn't have to use external things to mask subpar writing."
Hollywood has a bad reputation of stereotyping people of colour and Penn isn't the first to bring up the issue. In 2015, Aziz Ansari not only wrote a New York Times op-ed addressing issues of diversity, whitewashing and typecasting in the media, but he also dedicated an entire episode of his Netflix show "Master of None" to discuss the same topic.
He then responds with, "Yeah, but you'd never say that about a show with two white people. Every show has two white people. People don't watch 'True Detective' and go 'oh, there's that white detective show!'"
Hollywood can certainly do a lot better.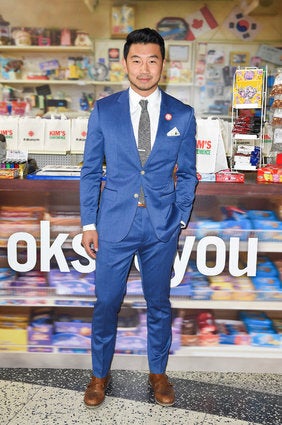 Swoon-Worthy Asian Actors