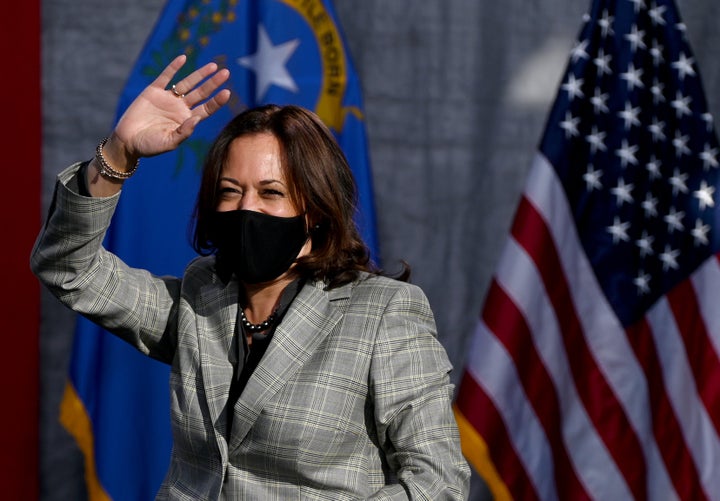 Wednesday night marks the first U.S. vice-presidential debate between Vice-President Mike Pence and senator Kamala Harris. And if you're an avid reader of the New York Times, you might imagine millions of Canadians will be glued to their screens looking to support "native daughter" Kamala Harris.
Ahead of the debate, the New York Times published a piece Tuesday outlining Harris's time as a teenager in Montreal. The story traces Democratic VP nominee's high school years and early politics, featuring interviews with her friends and former classmates. It's an interesting look at the senator's past and her connection to Canada.
WATCH: Kamala Harris and Mike Pence prepare to face off. Story continues below.
But, as many Canadians on Twitter were quick to point out, it also suggests Canada has fully, as a nation, jumped on the "Kamala mania" train. That may be a bit of a stretch.
"Some also have a sense that if her ticket wins, it could mend Canada's fraught ties with a once dependable ally," the Times story read.
Canadians were quick to cry foul, pointing out that while many might like the senator, this is no "Schitt's Creek" or Raptors-level national obsession.
Some suspected that Canadians were in on the joke.
And others were just straight-up confused.
Though, there are some Kamala supporters in Canada. Quebec comic artist Kaj Hasselriis even made a whole book about Harris's time in Montreal called "Kamala In Canada" — and at least the Winnipeg school district is onboard.
The true North wrong and free
This isn't the first time the American outlet has made a broad over-characterization of the great white north, as many Canadians pointed out.
Memorably, one of the paper's Canadian reporters, Catherine Porter, tweeted in 2018 that Canadians were calling cannabis legalization day "C-Day," a phrase no Canadian had likely ever used until that point.
Earlier this year, the paper suggested Prince Harry and Meghan Markle could add some "razzle-dazzle" to what it described as a "sprawling, bone-chillingly cold country."
In May, the Times published a story that claimed "as a rule, Canadians have deep respect and fear of wild animals, grown from living in a country of vast forests and few people."
Last year, the paper shared a Nanaimo bar recipe, calling it "a tremendously sweet, no-bake layered bar cookie from Canada" and even Seth Rogen had to step in to correct the record.
Though the Times isn't the only one to commit Nanaimo bar blasphemy. Buzzfeed apologized last month after calling the tasty confection "Canadian chocolate bars," which we all know is just plain wrong.