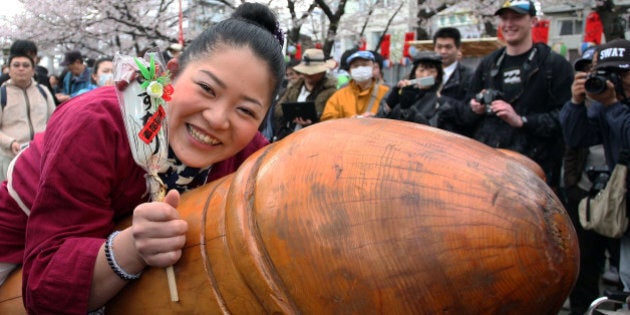 For some, Kanamara Matsuri is Japanese for "Festival of the Steel Phallus," but to everyone else, it's known as Japan's annual penis festival.
At first glance, the scenes from Kanamara Matsuri seem like something out of an X-rated movie. Giant phallic-shaped statues, ornaments and even treats are all on display on the streets near the Kanayama shrine in Kawasaki, Japan.
The festival is held on the first Sunday of April and falls on April 7 this year. It's a tradition that dates as far back as Japan's Edo era in the 16th century.
Back then, prostitutes would gather outside the shrine to pray for good business and protection from sexually transmitted diseases.
While there's no shortage of phalluses during Kanamara Matsuri, the main event is the mikoshi parade in which women and men dressed as women carry three penis sculptures down to the Kanayama shrine.
Of the three, there's the omikoshi, a giant pink penis altar and the Kanamara Fune Mikoshi, an even bigger steel penis altar.
The Kanamara Fune Mikoshi is steeped in Japanese lore.
Legend has it that an evil demon possessed the vagina of a young woman, giving it sharp teeth after she refused its advances. The toothed vagina then castrated the woman's first two fiancés who tried to have sex with her on their wedding nights.
The woman turned to a blacksmith for help. The blacksmith devised a plan: he would create a steel penis.
The demon, still possessing the vagina, fell for the trap when it bit down on the steel penis and broke all its teeth, protecting all future fiancés' penises.
Check out some NSFW photos from past Kanamara Matsuri events in the gallery below: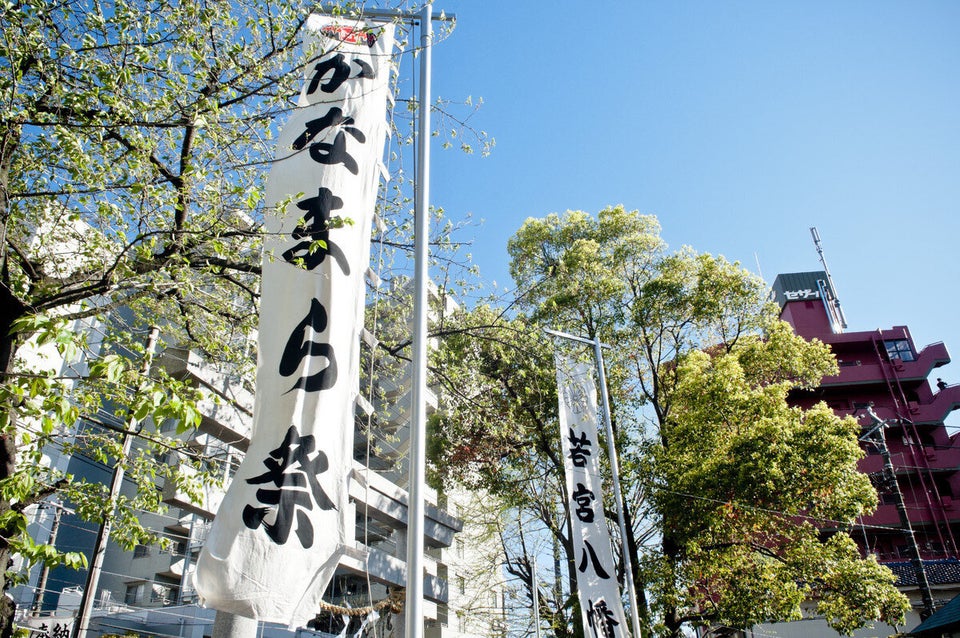 Kanamara Matsuri: Japan's Penis Festival (NSFW PHOTOS)