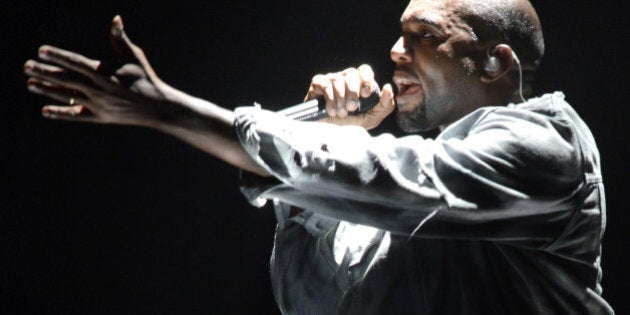 On New Year's Day Kanye West released a new song featuring Paul McCartney. The discussion regarding the song quickly became about the idea that some Kanye fans had no idea who McCartney is, thanks to stories posted by an avalanche of publications.
As it turns out, these stories were all based on a few joke tweets purposely designed to enrage McCartney fans. A quick look at the accounts posting these tweets would have made their intentions quite obvious. As such, it's embarrassing that so many news outlets spread this largely false click-bait story.
This is not the most disturbing aspect of the story though. While the tweets that generated these articles may have been jokes, the response was quite serious.
For example, on ABC News a smirking white anchor, Sara Haines, says among laughter, "Not only do they not know who he [McCartney] is, they actually think that he [West] discovered him, and is doing a generous thing by spotlighting this clearly talented musician. Evidence of a generation gap that is part shocking, and part hilarious."
While teens' ignorance of McCartney may be evidence of a generation gap, the backlash to this ignorance is proof of a race gap. The backlash was not restricted to the supposed fact that these teens didn't know McCartney as there was a quite notable racial undertone. McCartney was posited as "real music" while Kanye was an "'auto-tuned and corrected media puppet." McCartney was referred to as Sir, and people wondered why he would "lower himself to working with a douche like Kanye?" One comment claimed that "Paul McCartney is a real talent -- a talentless punk like Kanye should not be mentioned in the same sentence as Sir Paul."
These sorts of comments, which dominated the reaction to the stories, clearly illustrate that figures like McCartney are accorded an almost mythical status due to their popularity in white culture. Meanwhile, Kanye is portrayed as a talentless hack that makes music for lesser people.
The fact that Kanye is the artist under attack is important. Kanye is a highly esteemed artist within hip-hop, clearly one of the most respected artists living today in that regard. His musical talent and innovation are widely recognized, even by the increasingly irrelevant award ceremonies like the Grammy's which white America puts a great deal of stock into. As such, attacking Kanye is attacking someone many would consider to be at the artistic peak of hip-hop in the last 10 years.
This reveals the fact that the criticism directed at Kanye is just part of a long running attack on hip-hop itself from white America. The attacks are never solely about musical taste, but rather the legitimacy of the art form itself. Hip-hop is often attacked as being "not real" music, with no staying power, despite the fact that it's been around for at least 30 years and is cherished by significant chunks of the population.
The reason hip-hop has always faced such criticism is that it's largely white critics have trouble imagining that anything outside their cultural preferences may be important to people. White cultural norms still dominate Western society, and so hip-hop is pushed outside the realm of credible culture despite the important role it plays in American society.
This dominance explains the outrage surrounding the thought of Kanye fans not knowing McCartney. McCartney enjoyed musical relevance in the 1960s and '70s. Would it be reasonable to expect somebody in the '60s to be well acquainted with popular music from the 1910s? Meanwhile, Kanye has had, and continues to have, tremendous influence on the music industry for at least the last 10 years.
There should be no mistake, it's more embarrassing for an adult to not know Kanye at this point in time than it is for a teen to not know McCartney. White dominance of cultural norms is the only reason click-bait articles decrying the masses of 50-somethings who don't know who Kanye West is aren't being published.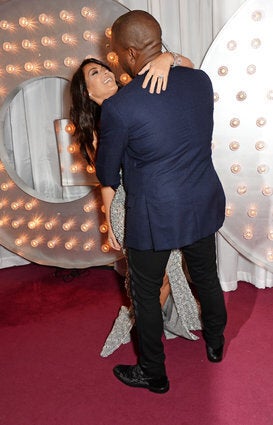 Kim Kardashian and Kanye West at the GQ Men Of The Year awards