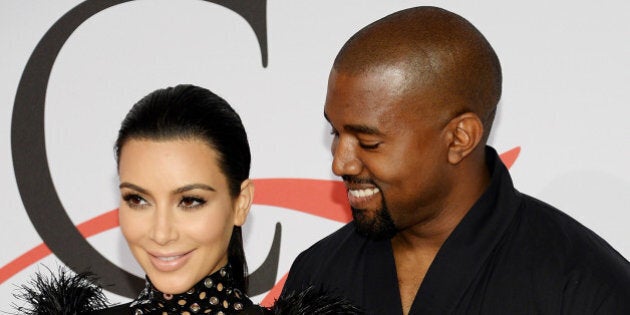 The internet, or rather the older, whiter portion of the internet, erupted in anger this week when it was revealed that the world's biggest music star, Kanye West, would be performing at the Pan Am Games closing ceremonies in Toronto.
This outsize fury was perhaps best encapsulated in a since-edited post by well-known music journalist and radio personality Alan Cross, who wrote "I don't want my tax dollars going to this asshole who's married to as Kardashian--especially THAT one. The thought of one cent of my tax dollars going to his skank support."
Cross was resoundingly called out on Twitter by many, including his fellow music journalists, over the course of a few angry hours. This morning he apologized: "*Sigh* Written in haste and angry. Sober second thoughts prevailed. It was unnecessarily mean. It was wrong." Then, alas, blamed the people who pointed it out, tweeting "But you got your 'gotcha.' Consider me chastened."
It's about the over-the-top hate that plenty of people have toward Kanye and Kim, and what it says about them and their conscious or otherwise views on race, gender and class.
Now I will admit that I have never actually watched "Keeping Up With Kardashians" -- though like other alive humans, I am aware that it exists -- but I have found myself defending its biggest star, Kim Kardashian, on social media this week because this successful businesswoman (self-made net worth: $85 million) and loving mother was called a "cunt" by Sinead O'Connor, a woman I long ago respected, for the crime of appearing on the cover of Rolling Stone.
On my Facebook, I was even forced to argue with someone complaining about the size of her pregnancy-enhanced boobs on said cover, and had to address the oh-so-lovely chap at Kanye's Glastonbury headlining show who waved a misogynistic flag with a screengrab of Kim's sex tape -- filmed in 2003, stolen and released a few years later and, sorry slut-shamers, no longer having ANYTHING to do with her popularity in 2015.
Speaking of that show, 135,000 people signed a petition demanding Kanye be kicked off Glastonbury and replaced with (an implied white) rock band. There was a similar (if much smaller) uproar and petition when "that jackass" Kanye was booked for Ottawa Bluesfest earlier this month.
And now there's another petition demanding Kanye be kicked off the Pan Am Games gig, which over 14,000 people have signed.
The elephant in the SkyDome, of course, is Drake.
The Toronto rapper is clearly the obvious choice. We don't know why he's not doing it. We don't know if he was asked and was busy, or if they never even dialed. Same goes for his compatriot The Weeknd, who has been dominating the pop charts lately. Or Arcade Fire. Or Bryan Adams and Shania Twain (both already had gigs, actually). Serena Ryder did get booked, though she's a domestic success story who happened to record the Pan Am theme song.
And, by the way, Mexico booked Puerto Rican singer Ricky Martin to headline their Pan Am Games in 2011. Guess who else performed? Drake and Nickelback, neither of whom, last I checked, are Mexican.
But many arguments are instead boiling down to Kanye being an asshole and/or untalented. The former is subjective -- certainly 'Ye is very good at pissing people off. He has no filter or self-control mechanism, and so he says things like "George Bush doesn't care about black people" or interrupts then-newcomer Taylor Swift's moment of glory by declaring Beyonce "made one of the best videos of all time. OF ALL TIME." In both cases, he was arguably right. (Seriously, we all love Taylor but what video did she even beat "Single Ladies" with?)
But Kanye's biggest issue is, believe it or not, fairness. He gets absurdly upset when he thinks someone undeserving wins something, and has been known to actually give his own awards away to those he thinks earned it more than he did.
But that is neither here nor there. The issue is whether or not he's an asshole. Maybe, but not as much as, say, John Lennon, who beat his first wife. Or Liam and Noel Gallagher of Oasis, who Alan Cross wrote an ebook about.
Yes, Kanye is arrogant. But boasting is an intrinsic part of hip-hop, a competitive art form, and a means of self-empowerment for a disenfranchised community. Ever notice how it's mostly white bands who espouse modesty?
There is something that seems racially charged with the intense animosity inspired by Kanye, a workaholic and proud papa who has never been arrested, gone to rehab or cheated on his wife, unlike plenty of other musicians. The Guardian examined this earlier this week with a feature asking "why can't rock'n'roll's old guard handle him?"
Just look at the criticisms, which seem to attack Kanye West for the very things rock'n'roll supposedly celebrates: bad behaviour and egocentricity. Liam Gallagher can walk out of US tours, Slipknot can declare "people = shit", and countless metallers can spend a lifetime consuming drugs and groupies on the Sunset Strip. But when it comes to Kanye, suddenly everyone's talking about "manners" and "showing respect" - classic tropes displayed by white people when faced with the "uppity" black person.
But back to the talent bit. Both Kim and Kanye are accused of having none of it. Part of this is class-based, in that people think they are better than reality stars and rappers, have no respect for what they do and resent their success at doing it. (See also the people threatening to cancel their Vogue subscriptions when they appeared as the mag's first interracial cover couple.)
Kim, obviously, has a talent for parlaying her role in the public eye into a big business. If you think that takes no skill, then explain why no other reality stars are similarly successful?
Kanye, meanwhile, has more traditional assets. He makes music. And it's good. He's the most critically acclaimed and Grammy-winning artist of his generation, as well as someone who has sold millions of albums. He's dropped about 25 classic tracks over the past decade, putting him up there with, yes, the Beatles and Stones.
I've also seen him perform live a half-dozen times over the years and every single show was mind-blowing, from his 2004 Toronto show as an unknown (who still brought out a full band, including an also unknown John Legend) to his arena art spectacle for "Yeezus," which had a mountain and a monster and Jesus and it actually snowed on Kanye when he sang about his mom dying.
Saying he has no talent is categorically incorrect. Even if you don't like the music he makes, he is still incredibly talented at making it and just as good at performing it.
Unlike, say, Pitbull. So think about what your Kanye hate tells other people about you, and consider Toronto City Councillor and Twitter hero Norm Kelly's wise words.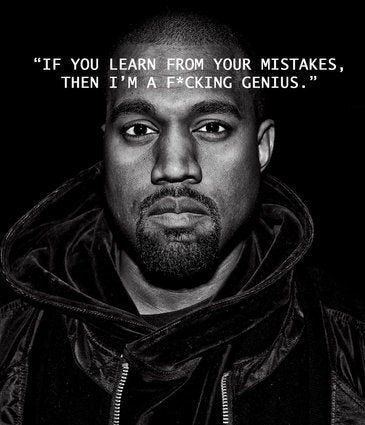 The Wisdom Of Kanye West