Some users even poked fun at Yeezy's tweet, asking how they, too, can become a "multiracial woman," and if they needed to bring DNA reports to the audition.
One woman stood topless outside the venue as the auditions were taking place with a sign that read, "Multiracial only = lightskin only.. you ain't slick, Ye. 'We call them mutts' — Kanye West"
A message written on her stomach said, "They want black features not black girls."
However, the outrage didn't stop people from still showing up.
Over 500 models in New York lined up this past weekend for a chance to be a part of 'Ye's newest show, Women's Wear Daily reported. Some hopefuls even travelled from other US states to make their modelling dreams into a reality.
"It would mean everything [to be in this show]," 16-year-old Jada Berthoumieux told WWD. "I've been wanting to model for a really long time now and it's just exposure. I'm just really excited right now."
But as far as diversity goes with the show, we'll all most likely just have to wait and see until Yeezy season is upon us to find out what West truly has up his sleeves.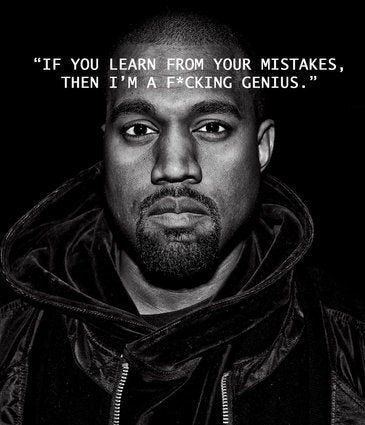 The Wisdom Of Kanye West
Popular in the Community