After Kanye West's tumultuous few weeks, he's at it again with a new fight to pick on Wednesday. This time it's with a Canadian music producer who wrote a less-than-flattering blog post about the rapper.
"What kind of crazy, fucked up world is it where this guy is considered to be culturally important!!???" wrote Bob Ezrin, a Toronto-born producer who's worked with Pink Floyd, U2, and Jay-Z.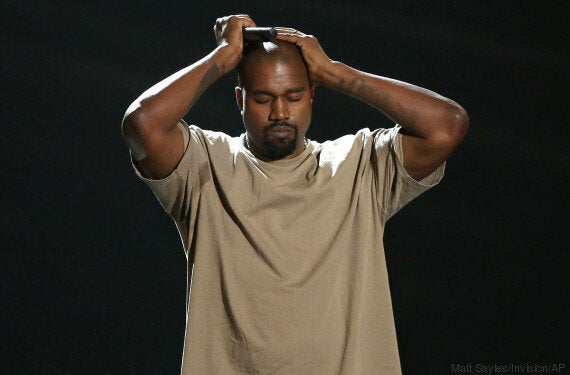 Kanye West reacts as he accepts the video vanguard award at the MTV Video Music Awards at the Microsoft Theater on Aug. 30, 2015, in Los Angeles. (Photo: Matt Sayles/Invision/AP)
"In spite of what the aspirationally-cool media keeps saying about him, unlike other creators in his genre like Jay-Z, Tupac, Biggie or even M.C. Hammer for that matter, it's unlikely that we'll be quoting too many of Kanye's songs 20 years from now," Ezrin wrote on Monday.
"Hell, Forbes named this guy one of the 100 most influential people IN THE WORLD in 2005 and 2015!! Seriously??? Influencing WHAT exactly?"
Kanye, in typical fashion, responded with a long series of tweets.
West also said he'd send Ezrin's kids free pairs of the sneakers he designed with Adidas, the Yeezy Boost 350.