It's easy to fall in love with Kardinal Offishall ("Kardi"). He's enigmatic, enthusiastic and has smile that can light up a room. With every move he makes when he performs and every time he speaks about his philanthropic projects, he exudes joy. He's positivity personified.
"I'm one of those people (who) believes that what you speak out into the universe is what it will be. That energy that you put out is what it's going to be," he tells legendary music producer Gavin Brown in an exclusive interview presented by Sun Life. For Kardi, the key to loving and living your life is understanding that positivity is something you have to put out in order to receive.
Loving and living your life is all about putting out positivity and watching it come right back. Find out how Sun Life encourages Canadians to secure your life, so you can love and live the life you want. Learn more here.
It's a way of thinking his mother inspired.
"I grew up heavily influenced by my mum, who has always been...neck-deep in the community," and so now the rapper is doing the same. He's focusing his attention on mentoring other artists as the executive creative director of A&R for Universal Music Canada and runs a nonprofit with his wife.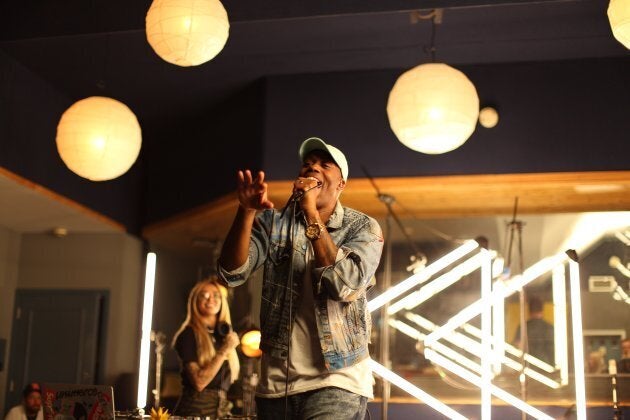 The organization's goal is to create future leaders through cultural immersion and volunteerism. Every year, a group of children from the GTA are selected to go on a trip to Kenya where they help build schools, clinics and hospitals -- a trip Kardinal calls "transformative."
"It's so dope to be able to know that there's this large group of leaders who will...create those ripples for when they're older," he says.
"I love to know that all those efforts are going to different amazing things, not just in Canada but literally around the globe."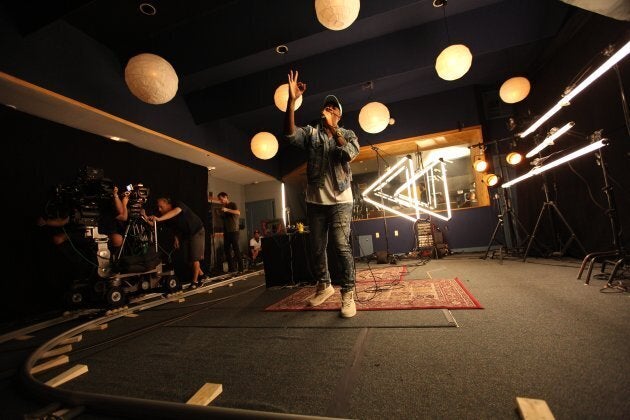 Kardinal left a similar lasting impact on the music industry. In his 20-year career, he's won Junos, SOCAN Music Awards and put Toronto hip hop on the map, but early on in his life, Kardi didn't think music would be a sustainable career.
"At the time it was like, 'Yeah, that's cool, but that's what they do south of the border.' It's not something we really did here."
"It wasn't until much later when the whole DIY independent movement came in that we realized...this is something we can do."
It's an astonishing reality for a kid who used to bring out his own cardboard box to the neighbourhood basketball court to breakdance, but then again, that's the power of hard work and positive thinking.
Watch more of our interview with Kardinal Offishall above and see how Sun Life encourages Canadians to secure your life, so you can love and live the life you want. Learn more here.