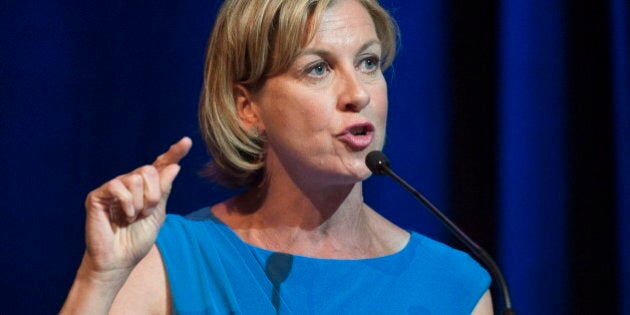 Toronto city councillor Karen Stintz has dropped out of the race to lead Canada's largest city.
The right-leaning councillor had been polling in the single digits and was stuck at fourth or fifth place in surveys, well behind John Tory, Olivia Chow and Rob Ford.
"I am disappointed that my visions and ideas did not gain the traction I had hoped," Stintz said at a press conference at city hall Thursday.
Stinz suggested that difficulty raising money ultimately forced her out of the race. She did not endorse another candidate or take questions from reporters, but did announce she will not run for a spot on council.
"It's time to start a new chapter," she said.
Stintz, who was first elected to council in 2003 in North York's Ward 16, said she knew she was in for a difficult race from the start but put her name forward because she knows "how to get things done at city hall."
Stintz earlier insisted her name was going to be on the ballot for mayor in October, regardless of what the polls showed.
The councillor later told CP24's Steven LeDrew that her inability to break through the "five per cent ceiling" made it tough to gain new supporters and donors to carry her through the final stretch.
"Campaigns need money and it's difficult to get that when you don't seem to be showing momentum," she said.
Stintz also told LeDrew that her political career is over.
Chow released a statement thanking Stintz for her years of public service and the ideas she contributed to the mayoral race.
"We served on city council together, worked well together and she was always a thoughtful, hard-working councillor with our city's best interests at heart," Chow said in the release.
Tory also released a statement lauding Stintz for making a "significant contribution" to the city and championing Toronto's neighbourhoods and families.
"We all owe her a debt of gratitude for her public service," he said in the statement.
Ford's release also thanked Stintz for her contribution to Toronto citizens but conceded he did not always see "eye-to-eye" with her on transit issues.
The mayor also found a way to promote himself by saying Stintz was a "valuable ally who supported me in delivering on my fiscally responsible agenda and saving the City of Toronto hundreds of millions of dollars."
Toronto voters head to the polls on Oct. 27.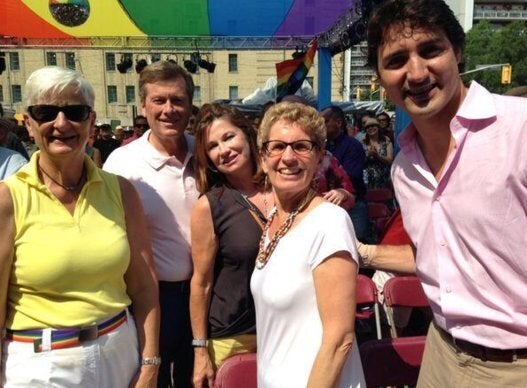 John Tory Tweets Pics With Top Tories, Grits