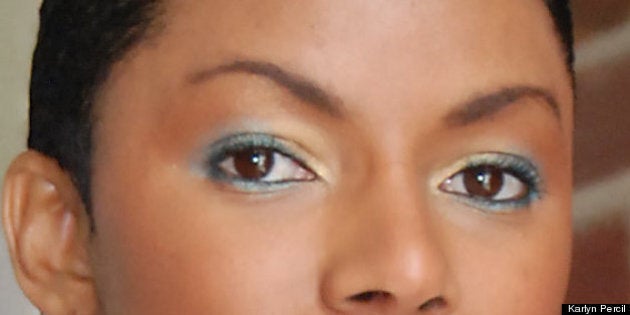 Ontario Women's Minister Laurel Broten attended the kickoff event, saying, "No one deserves to suffer in silence and up to 25 per cent of college women experience some form of sexual assault during their academic career."
Noted Bay Street banker, Karlyn Percil was also in attendance. Percil had teamed up with the Toronto Police, sharing her personal story of child abuse via a powerful public video.
"As a society, we need to fulfill children's right to be free from violence and sexual abuse. Silence is saying we deserve what happened and we don't deserve it," she said.
I recently spoke to Percil about the challenges she has faced, as well as her personal reasons for going public with her story.
Karlyn, I really admire your story. Tell me about yourself.
"I am originally from St. Lucia. I migrated to Toronto in 2003 and have been working in the financial district since I moved here. I am also an advocate for women and Girls, an extreme encourager, author, speaker and self-love advocate -- yes, it's a lot of titles! I believe that greatness lies within every woman and my goal is to provide the tools and platform to encourage every woman to tap into their inner greatness.
Women will change the world but we often hold ourselves back, we self-sabotage and we don't raise our hands. And as Sheryl Sandberg noted in her new book, Lean In, We don't 'lean in.' But until we start talking about the real reason why we don't 'lean in,' we women cannot change the world. We won't go after our dreams. We won't live a life full of love and happiness. We won't be able shift the statistics for the generation coming behind us."
Earlier this month, at the launch of the Sexual Assault Awareness Month, you spoke of your experience of being a childhood survivor of sexual abuse. Please reflect on your experience and why was it important for you to go public.
"I know first-hand about the reasons why we self-sabotage and why we don't 'lean in.' Because I did it. I held myself back. I didn't manage my career effectively. While I am successful at my job, I didn't raise my hand, or oftentimes I would but I'd put it down. I didn't sit at the table, I didn't maximise my full potential and I knew why -- I was afraid to face my own truth.
Child sexual abuse is very taboo, not only in the Caribbean where I grew up, but since moving here to Canada I have learned that the shame and stigma is here as well. We all feel it. People are still afraid to talk about it. We, the victims, suffer in silence for years; we blame ourselves and we let shame tell us who we are. But learning to forgive myself and loving myself again allowed me to see that I am not what happened to me.
I decided to go public because I don't want another young girl to go through what I have been through. And I didn't want to miss any other opportunities to go after my dreams in life. I allowed fear to dictate a lot of my steps in the past. The side effects of sexual abuse in childhood can result in suicide and physiological distress to. I had anxiety attacks but tried to convince myself that I didn't have them for fear of being labelled. But as an adult, I believe that my duty is to protect those who cannot protect themselves. Children should grow up happy, free to enjoy life and reach their full potential.
We cannot stay silent about something that can destroy lives. We cannot continue to tell young girls and boys to be all that they can be and ignore something that can take away that right to be ALL that they can be. Child sexual abuse affects over 150 million girls worldwide and 72 million boys.
It is important to talk about the things that get in the way of loving ourselves and going after our dreams. If we want girls and women to play a more active role in society, then it's time to talk about the reasons why -- at least let's talk about one of the reasons why -- they may hold ourselves back. Let's talk about shame and where it comes from."
This year's theme is was "Report Support." What would be some of the objectives to take from the theme?
"The objectives are to get victims to report any sexual assault crimes to the police and to get victims the support they need to help them through what is undoubtedly a difficult time. The Toronto Police Service works with a number of organisations, which provide support and guidance for the victims. So it's not simply about reporting it but also about getting victims the help they need, which I believe is so important; it is the only way we shift from victim to survivor."
"Yes I've been working with Toronto Police Services since last year on this. My work first started with UNICEF -- they are taking a multi-pronged approach to this issue, having discussions at a regional level with Caribbean officials and partners. The video was, in some ways, to show other victims who may want to come out that the Toronto Police have trained officers who can and will help them. My role is also to share my story and to let them know that they are not alone. We often feel like we are alone when we go through these horrible experiences.
The message is also a plea to society and the communities we live in. They can help end child sexual abuse by breaking the silence by having the conversation about sexual assault with their children. It's important we let them know what it is: sexual assault is any unwanted sexual act. We need to create a culture of breaking the silence and to know that we are all part of the solution; child sexual abuse affects not only the child or the families involved, it also affects society in general."
There are many young girls and boys that may go through the experience that you went through at such a young age. What advice do you have for them?
"That it is not their fault. And if there is an adult that that they can trust, to share their story with them. There are agencies and organisations that can help them through this. The Toronto Police is committed to helping and supporting them through this as well.
And to survivors who are ok with sharing their story, I need your help. We need to protect the children. Speak out. Don't let shame tell you who you are. We are NOT what happened to us. We are survivors. We are beautiful warriors who deserve love, happiness and peace in our lives."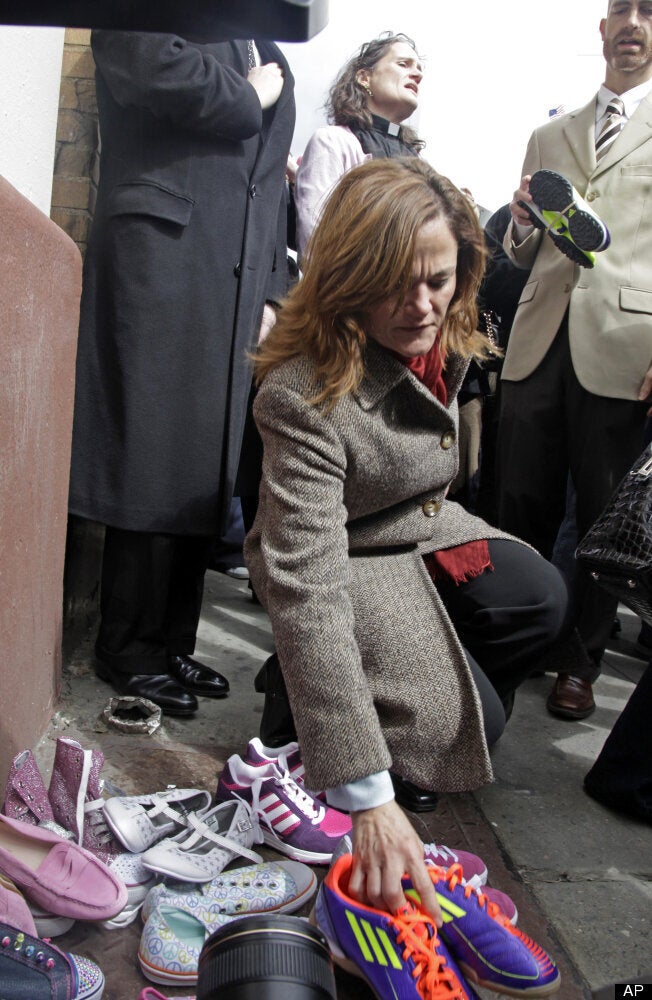 The Faces Of Sex Trafficking