In a recent interview with Marie Claire, Kate Hudson says she is just fine being an "OK mom."
"I don't try to sugarcoat things. I'll say, 'I'm doing the best I can,'" says the single mom of two boys. "I like cooking, I like presenting. I like it to be an experience and [my kids] help me with it, but if they want something after that, I'll be like, 'Look, I'm placing a meal out for you like a king. I can't do everything. I'm going to have to be the OK mom.'"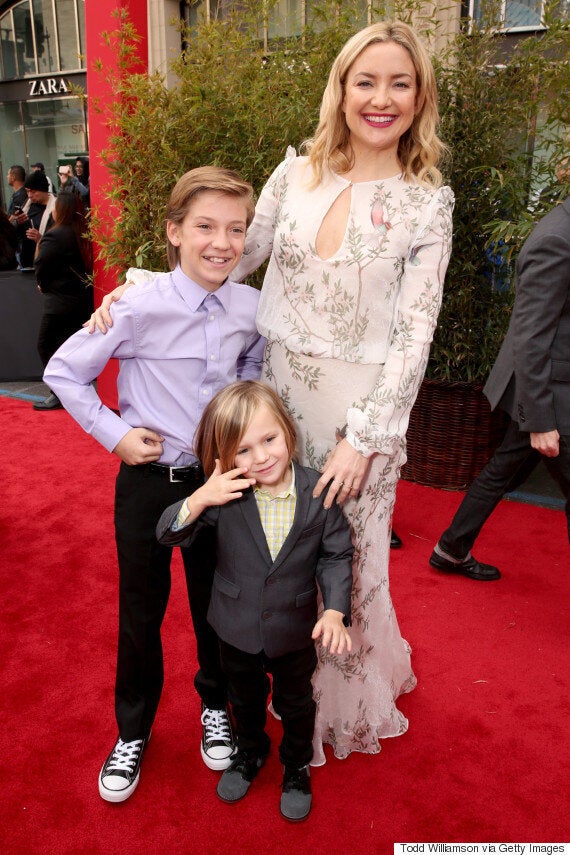 Kate Hudson with sons Ryder Robinson and Bingham Hawn Bellamy attend the premiere of 'Kung Fu Panda 3' on January 16, 2016, in Hollywood, California. (Photo by Todd Williamson/Getty Images)
Hudson's oldest son Ryder, 12, while Bingham is five, and she's determined to protect them the best she can from the downsides of having a famous mom. So discussing her dating life is off limits.
"The reason I don't talk about anything like that is because I have kids," Hudson told the magazine. "People ask that question as if, 'Oh yeah, it's really healthy to publicly talk about who I am or am not dating when I've got a tween.' [Ryder] can read, and he can hear. I'm not going to indulge in that kind of thing until there's someone in my life who I am introducing to my kids."
The actress adds she does her best to have a healthy relationship with the boys' dads: Chris Robinson and Matthew Bellamy. Hudson says that's all about being a grown up.
"I think everybody wants to point fingers. If you are a person who takes responsibility for yourself and your part in it, you have a much better chance of maintaining a nice relationship. It also means that you grow up."
This isn't the first time Hudson has been candid about her kids. Back in February, she told Stephen Colbert: "'Let's start with the fact that I, literally five seconds ago, was on FaceTime with [Ryder's] teacher, going like, 'He did what? He did?'"
"He's a great kid, I love him so much. They're your kids and you love them and then you can't stand them sometimes — it's just the truth."
The 37-year-old also admits she could never be a stay at home mom in an essay she wrote for InStyle.
"Some days I feel like I should win best mom of the day award, and some days I find myself doing strange things that don't have any real purpose, in faraway corners in my house, and I realize I am literally and deliberately hiding from my children… Even as I write this, I am travelling for a week away from my children to promote my book, 'Pretty Happy,' and I'm so happy to have some time to myself and excited to have this experience."
But that separation comes with a price: "There's this tight, pulling sensation that never goes away that it comes at the cost of missing a week of my children's lives, and it aches."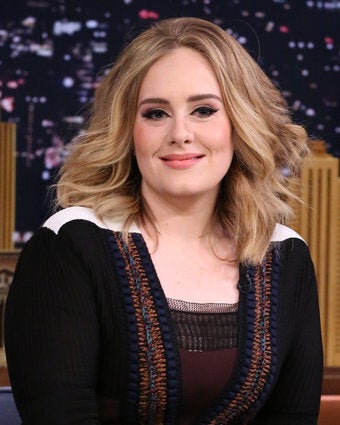 Youngest Celebrity Moms