The Duchess of Cambridge wore a pale pink Alexander McQueen complete with a large collar, three-quarter length sleeves and ivory buttons. So cute! But the outfit begs the question: Does pink mean that Duchess Kate and Prince William are having a baby girl?
But despite our best guesses, we haven't come up with a simple way to tell whether Catherine of Cambridge is having a boy or a girl.
So, while we're waiting for the Littlest Heir Who Could to arrive, we've come up with a totally unscientific way to guess whether Catherine is giving birth to a future prince or princess, by tallying up how many times she's worn colours we think would look good on a boy or a girl.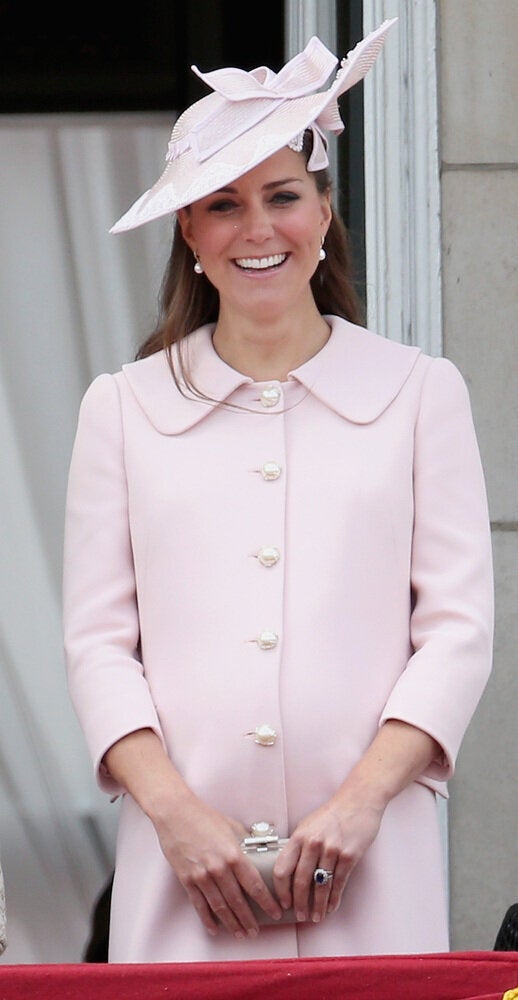 Kate Middleton Maternity Style
Verdict: Based on the Duchess' maternity outfits, Kate Middleton is having a girl, having worn nine colours we think would look great on a princess, five colours we think would look fab on a boy and five colours we couldn't decide on.
What do you think? Is Kate Middleton having a prince or a princess?