We're glad to see the Duchess wear a fun frock for one of her last public appearances before she goes on maternity leave to prepare for the arrival of the royal heir. Duchess Kate cut a blue ribbon to release champagne on the ship and said: "I name this ship, Royal Princess. May god bless her and all who sail in her." The ceremony marked Middleton as the "godmother" of the ship.
The tradition of naming grand ships goes back to Queen Mary, who launched the Queen Mary in 1934. Since then, other royals have followed including Queen Elizabeth II, the Queen Mother, Princess Margaret and the Duchess of Cornwall. (If Kate and Will have a girl, she will probably name her own ship one day. Something to look forward to!)
What do you think of Kate's animal-print dress?
More pics from the big event!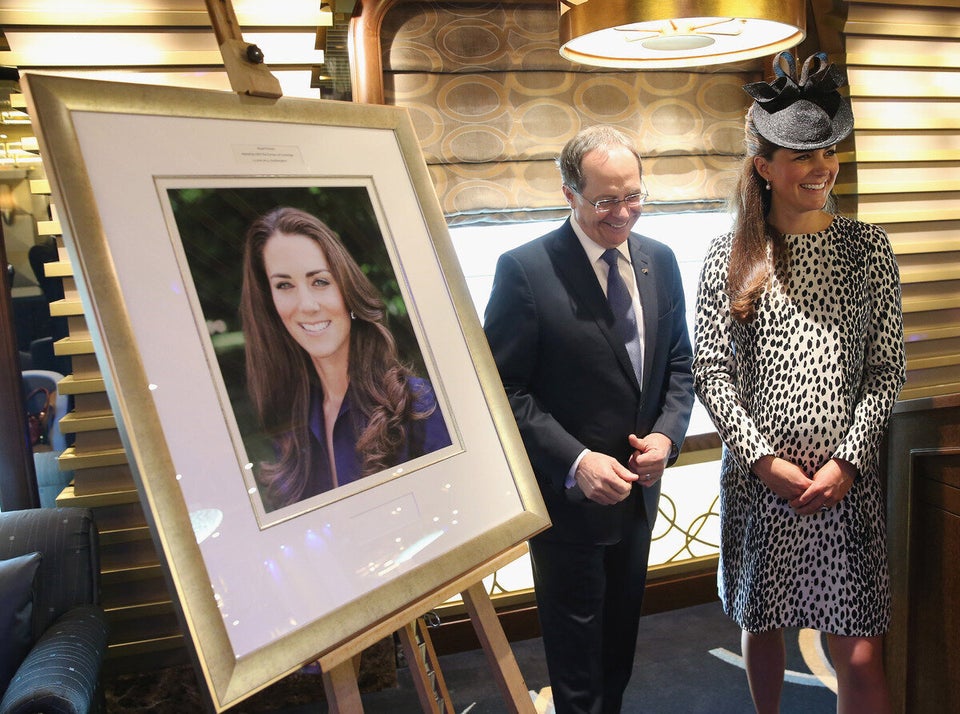 The Duchess Of Cambridge Attends Princess Cruises Ship Naming Ceremony