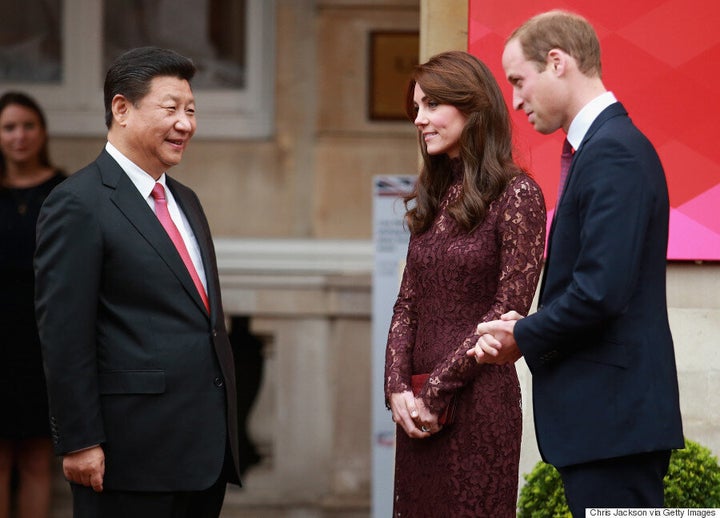 The form-fitting purple lace frock featured long sleeves and a turtleneck, with its hemline hitting just at the knee. Paired with a burgundy Mulberry clutch and matching Gianvito Rossi pumps, the ensemble was regal and elegant, and oh-so-stylish.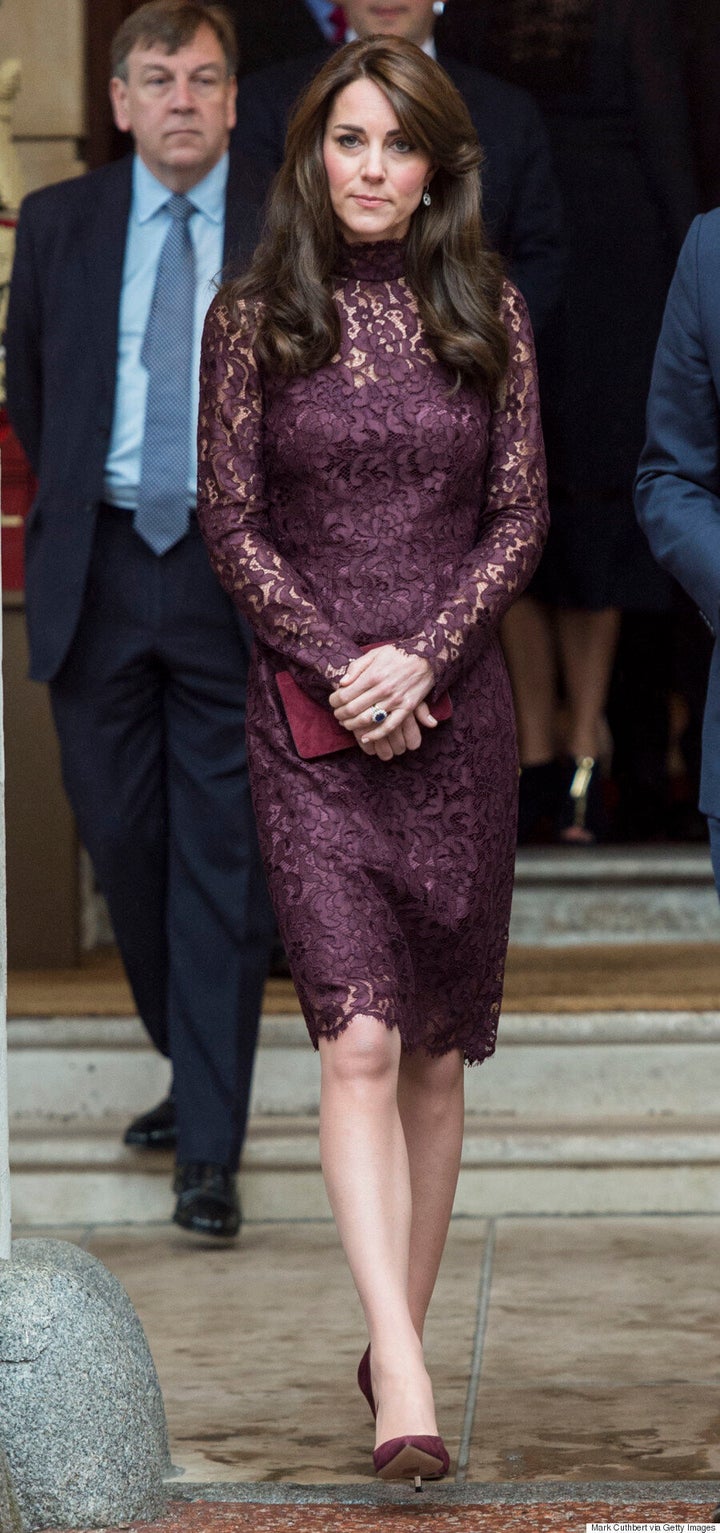 For her beauty look, the mother-of-two opted for a touch of eye liner and mascara, rosy cheeks and matte pink lips. Her brunette locks were left down with a slight wave, and her bangs swept to the side.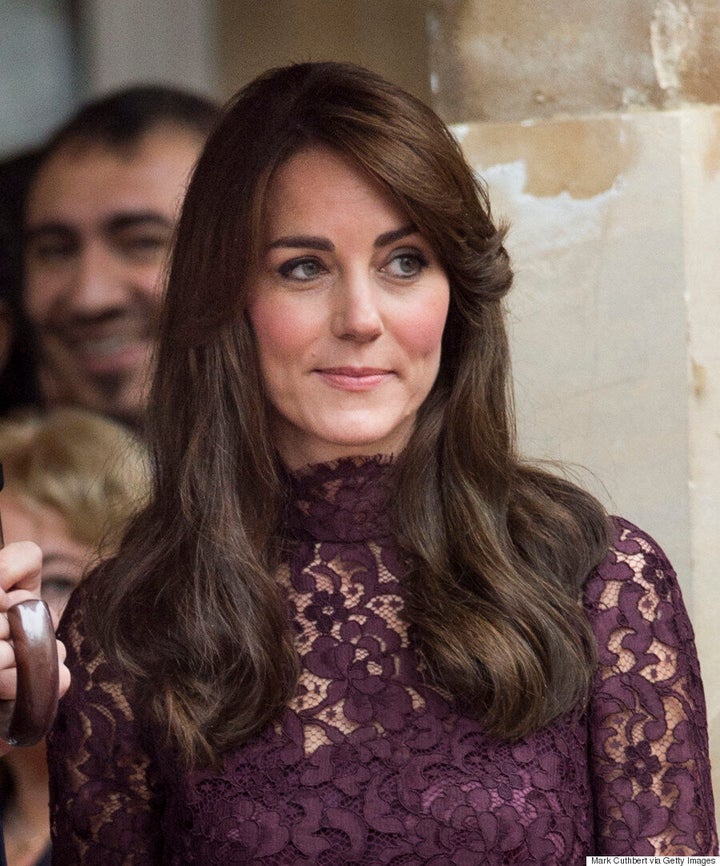 In addition to meeting with President Xi and his wife, Madame Peng, Catherine and Prince William also met Jackie Chan, posing for pictures with the actor.
Keep up this style streak, Kate!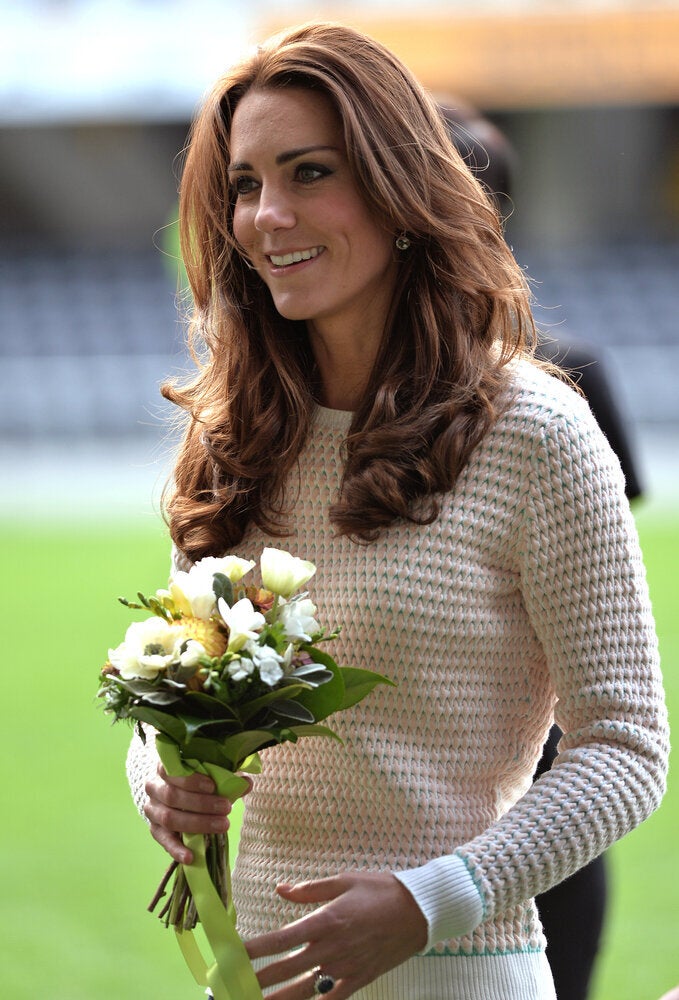 Kate Middleton's Most Stylish Looks