Let the four-week coundown begin! The Duchess of Cambridge says baby number two is almost due.
While visiting Brookhill Children's Centre in Woolwich, Kate let slip that the future royal (who will be fourth in line to the throne) is due in less than a month.
Volunteer Christie Osborne was among the group with whom Kate spoke. Osborne says she told the Duchess she was beautiful and had a tiny little bump, then she asked her when she was due.
One thing the soon-to-be mother of two stayed mum on? The gender of her second child. Royal watchers believe the Duchess dropped some major gender hints earlier this month when she was spotted looking at little pink outfits while shopping in a baby boutique.
Watch the video above to find out when the Duchess says she's due.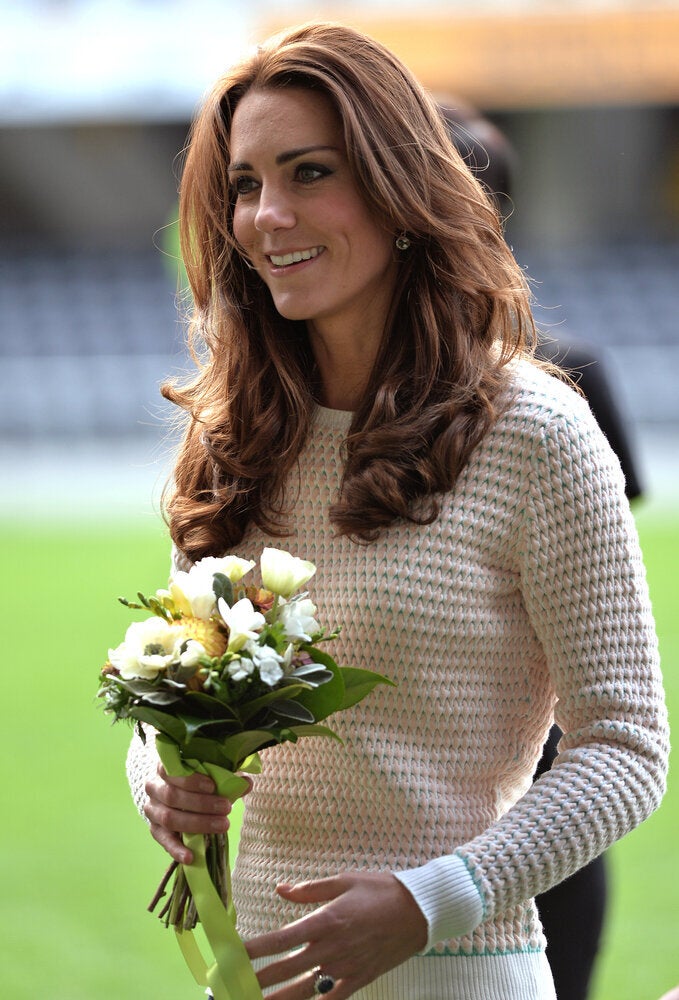 Kate Middleton's Most Stylish Looks