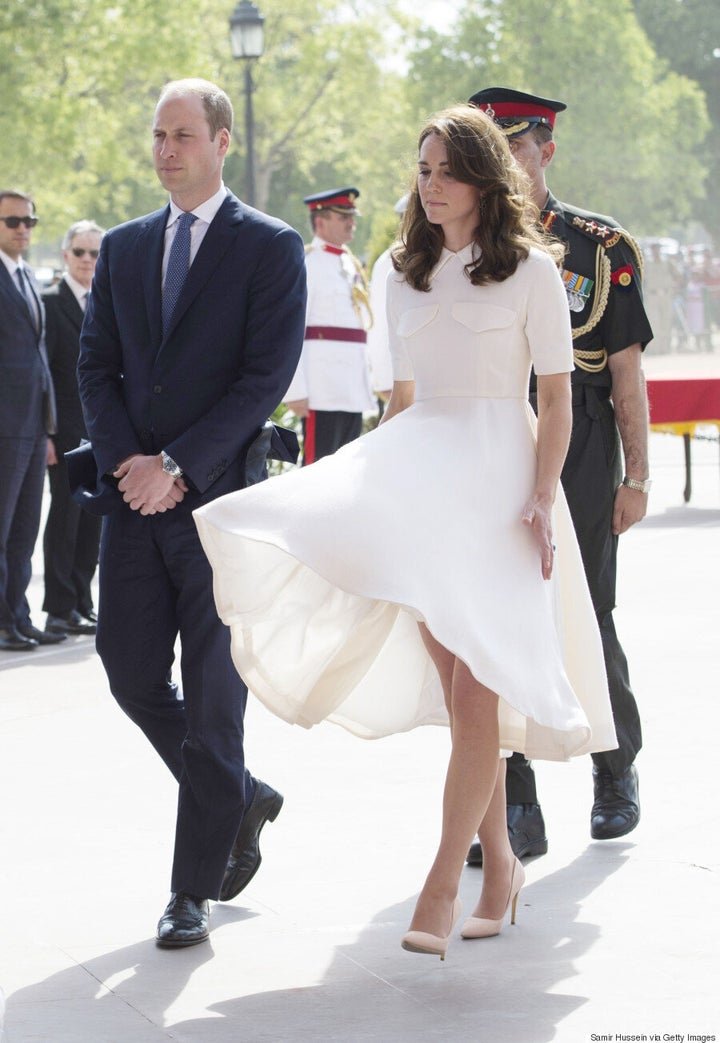 However, Catherine's £1,700 cream-coloured Emilia Wickstead frock couldn't hold its own against New Delhi's strong winds, leading to a very Marilyn Monroe-like moment from the Duchess.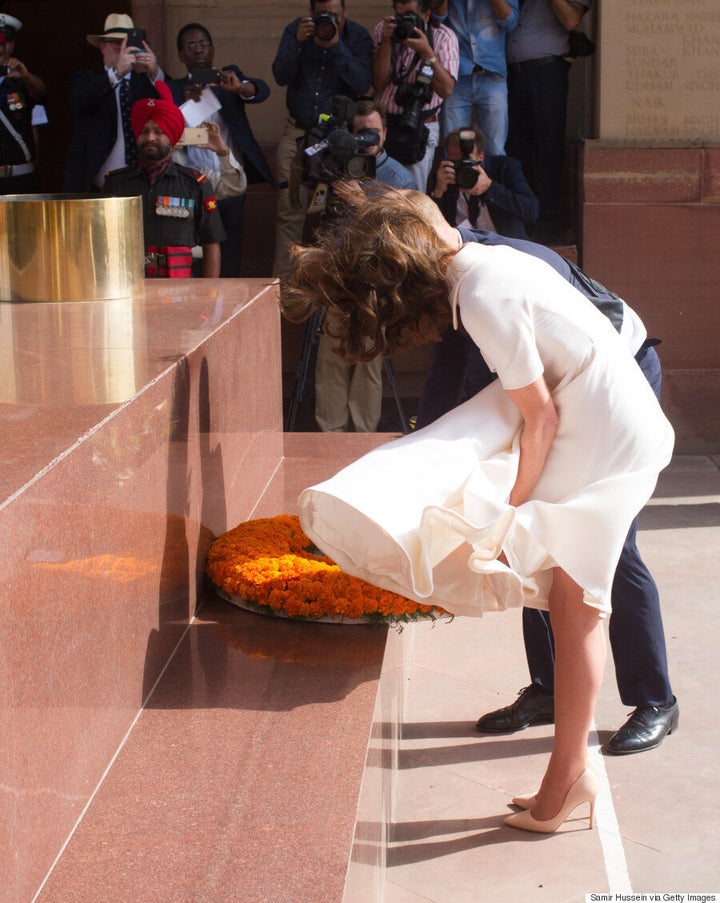 As she laid down a wreath at India Gate to honour the 70,000 Indian soldiers who died fighting for the British Army during the First World War, the breeze became an issue.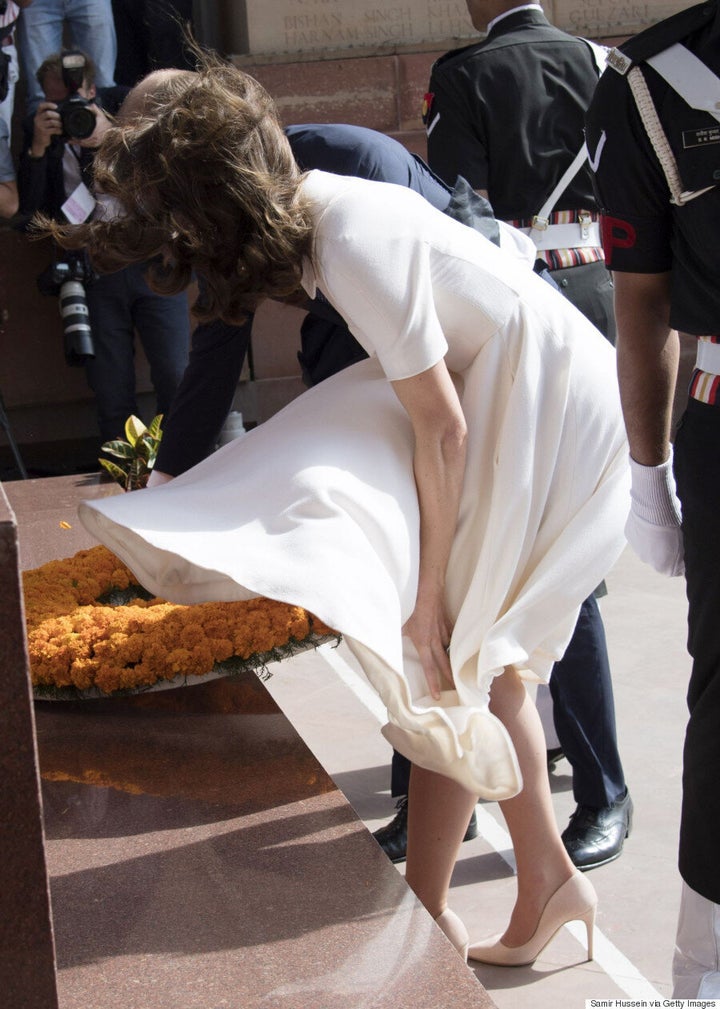 However, handling the moment with complete grace, the 34-year-old mother-of-two was able to catch the hem of her the short-sleeved dress just in time, keeping calm, cool and collected in the moment.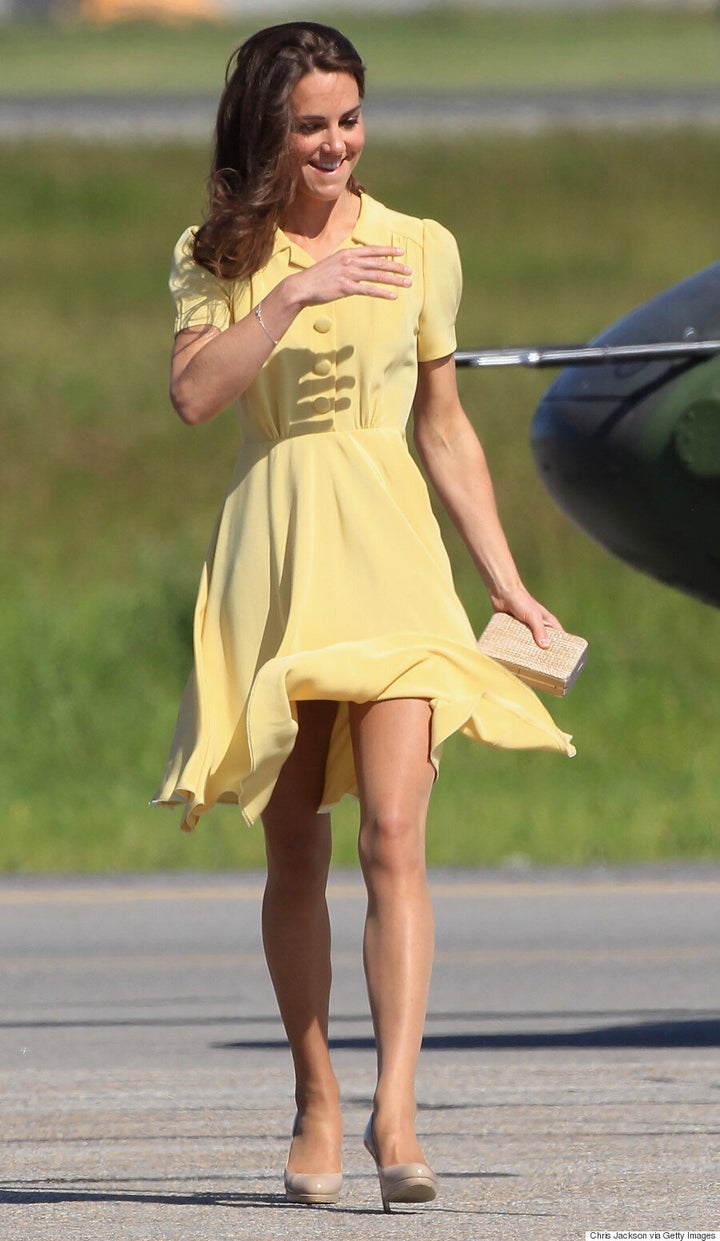 Yet, each time, Kate handles the fashion faux like a pro!
And Kate Middleton fans were also given a rare glimpse of the Duchess without shoes, as she slipped off her heels during a visit to the Gandhi Smiriti museum.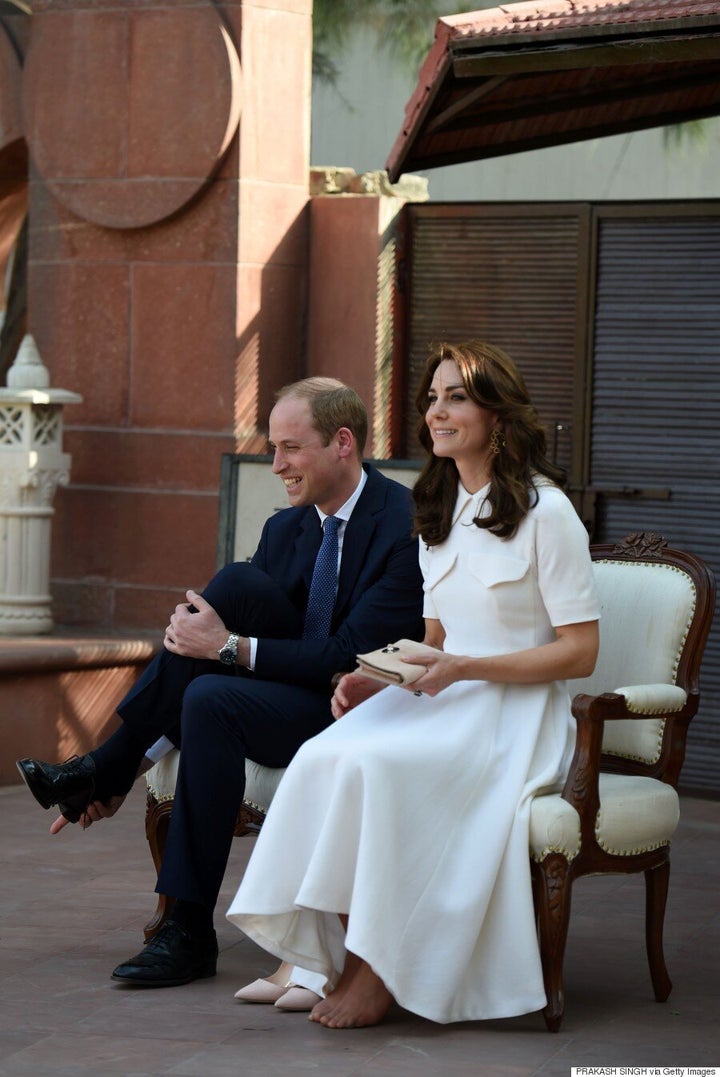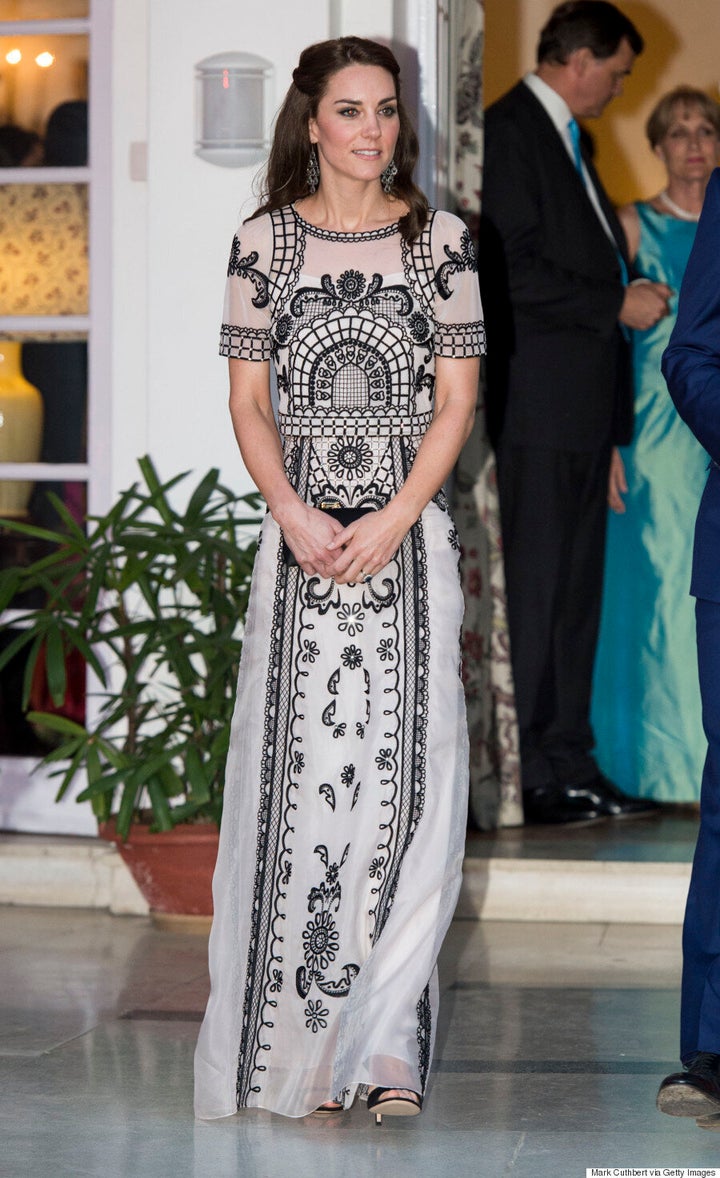 For her beauty look, Kate opted to pin back her blown-out locks, revealing dazzling waterfall earrings and nude makeup.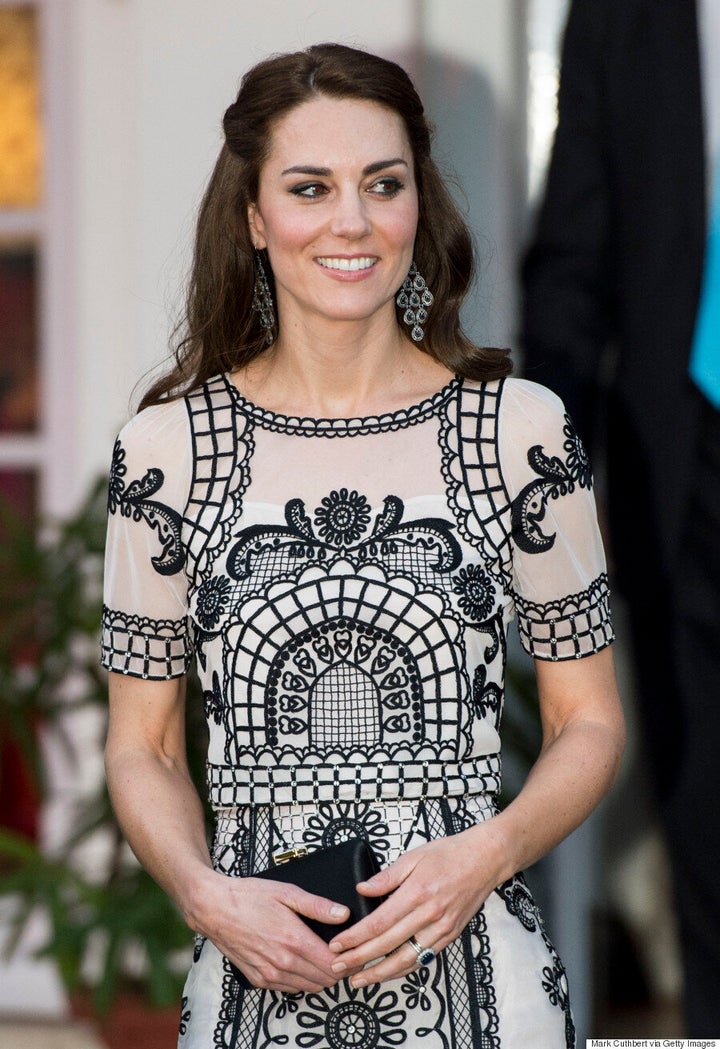 According to the Daily Mail, the Duchess of Cambridge has packed 15 outfits "carefully chosen to give a nod to her host's culture and local style." And we must say, she's pulling out all the stops for her travelling wardrobe!
For more photos from the Royal Tour of India, check out the slideshow below: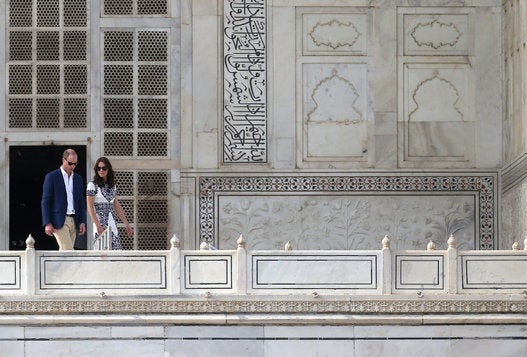 Royal Visit 2016 - India And Bhutan