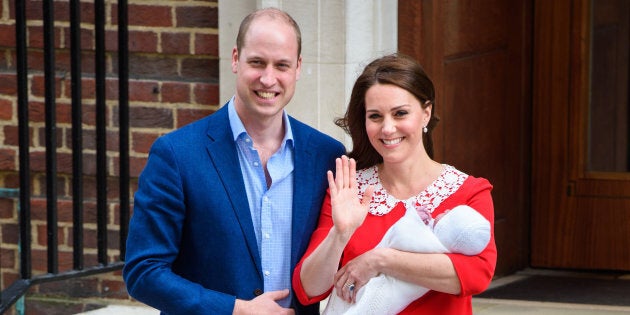 You know how it is. Go to the hospital in labour. Experience the miracle of exploding something the size of a watermelon out of a rather delicate area. Throw on a designer dress and four-inch heels, shake out your lustrous hair, and strut out of the hospital just a few hours later looking like a radiant goddess who isn't even of this earth.
Oh, that wasn't quite your experience? Ya, same. And like you, we have questions about how the Duchess of Cambridge left the hospital so soon (and looking so darn good) after giving birth to her third child, a son, on Monday.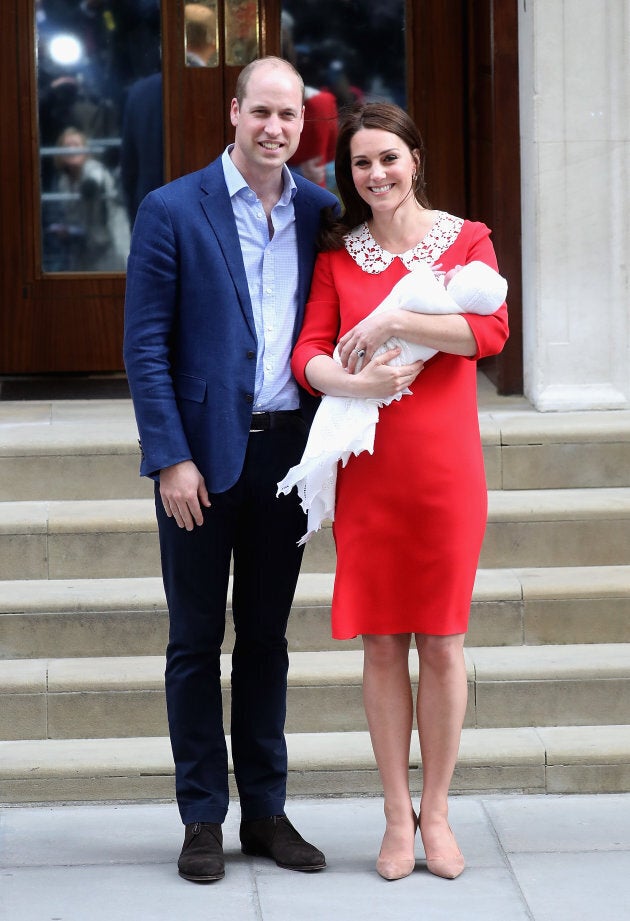 And can we just say, those nude heels are a brave choice given the reality of what just went down with her body? Most of us might opt for leggings, flip-flops, and an adult diaper, but most of us don't leave the hospital with the entire world watching, so we digress.
But for those of us wondering how Kate was able to leave the hospital so soon after giving birth, it's actually pretty common in the U.K., according to the Guardian. In a 2016 article, the Guardian notes that new mothers in the U.K. have the shortest hospital stays of any other high-income country — about a day and a half, on average.
While some experts noted that a "substantial" proportion of women around the world are leaving medical facilities too soon (and potentially not getting the care they need), others noted that a woman's stay in the hospital could vary depending on her needs.
"Midwives need to check to make sure women feel up to going home. However, provided the woman is medically fine, has the support she needs at home and the right postnatal care plan in place, and a good community midwife service, then going home even five or six hours after birth may be absolutely fine," Louise Silverton, the director for Midwifery at the Royal College of Midwives, told the Guardian.
The duke and duchess certainly have support available to them at home. According to Harper's Bazaar, Kate has an entire medical team on standby. And her birth team included two senior obstetricians and gynecologists (who also delivered her first two children, George and Charlotte), midwives, and a team of more than 20 medical experts on call in case of an emergency, according to the Telegraph.
In other words, Kate was in good hands.
Another reason Kate may have left the hospital so soon? To spare other new mothers from the circus outside St. Mary's Hospital.
As People notes, fans camp out for weeks and there are parking restrictions, which might be a little much for the other families welcoming new babies.
"The activity and noise would be overwhelming for anyone," People notes.
And one unsuspecting couple leaving Lindo Wing with their new baby accidentally walked into a media frenzy on Monday. Note that she did not receive the customary post-birth royal blowout and designer outfit (but still looks amazing and proud, as she should).
Plus, the duchess has a history of leaving the hospital quickly after giving birth.
Lastly, we have our own theory: Kate just wanted to escape to the comforts of home, where she can don her roomiest leggings, fluffiest socks, and flimsiest nursing bra in peace and out of the public's eye.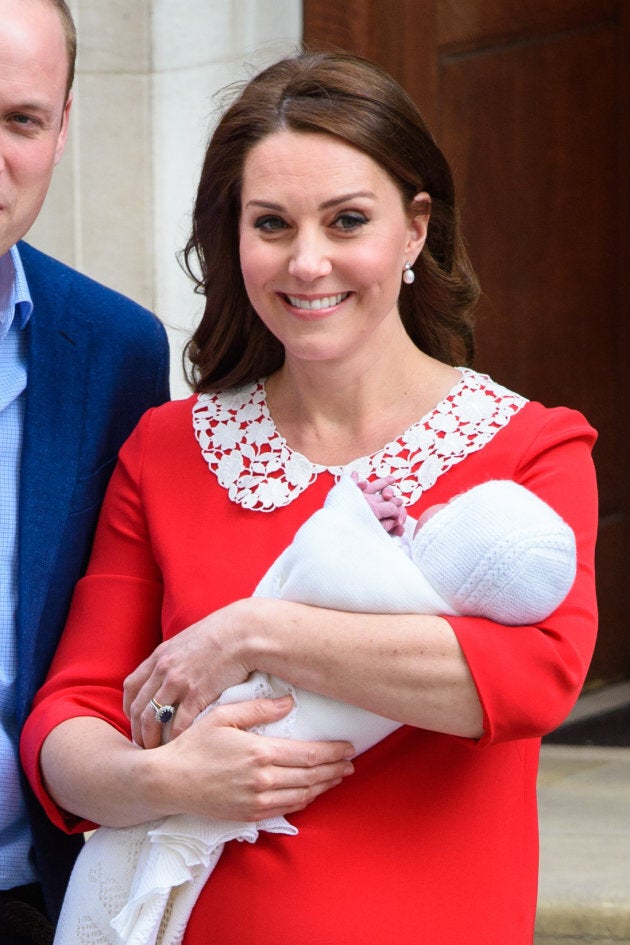 She deserves it. After all, the woman just had a baby.
Popular in the Community