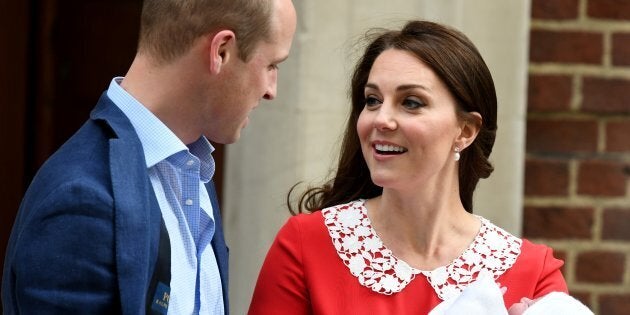 Did Will get all mushy and tell his wife that he loved her and that she was doing great even though she just gave birth and had to pose for the media? Did Kate tell Will that her high heels were painful and that she couldn't wait to get home to the palace to take off her dress and slip into sweats?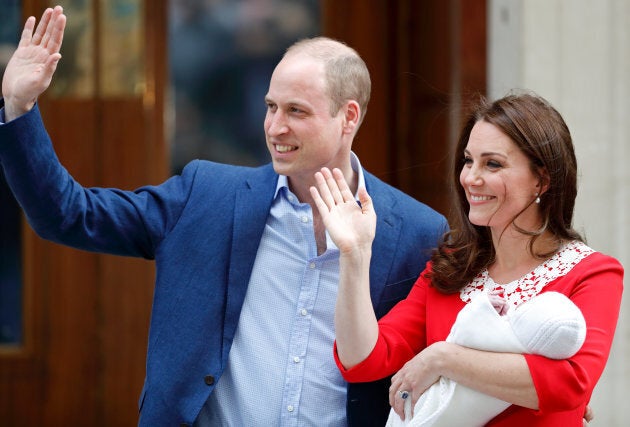 Turns out, they didn't even come close to saying those things (we can dream, right?) but The Mirror talked to a professional lip reader who revealed what the royal couple really said — and it's not as exciting or romantic as you hoped it would be.
William: Are you OK with him?
William: Look, there he is. Over there. [The couple waves to someone they know in the crowd to their left.]
Kate: Let's just wave over there. [They wave again, this time to the right.]
Kate: Look, he is there. [They wave again.] It is a bit windy, eh? He might get cold. Let's go now.
And there you have it, folks.
Amateur lip readers were also in high gear during Will and Kate's 2011 wedding. At the time, some believed that when Kate was walking down the aisle, Harry saw her, turned to his brother, and said, "Wait till you see her" but according to professional lip readers, Harry actually said, "Right, here she is now."
And later, when the couple was on the balcony at Buckingham Palace, eagle-eyed royal watchers thought Prince William whispered to the duchess, "Let's give them another one. I love you," in between their two kisses. Once again, we were wrong, because the duke actually said, "One more." So, not exactly the stuff of romance.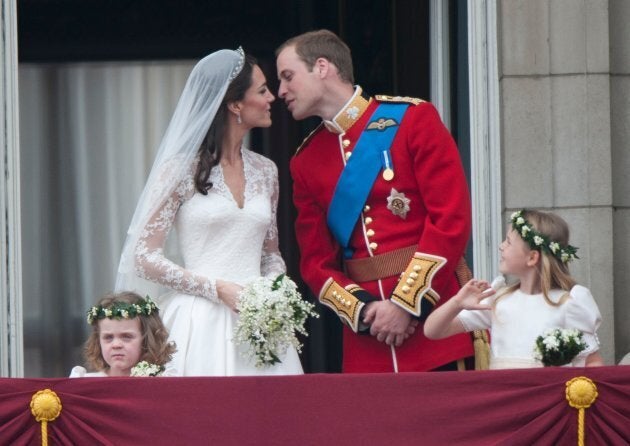 But there were unspoken words at the Lindo Wing, too. Kate wore a red Jenny Packham dress while she was presenting her son to the world, which immediately evoked the memory of Princess Diana, who wore a similar style following the birth of Prince Harry in 1984.
The third royal baby was born on April 23 at 11:01 a.m. BST, weighing eight pounds, seven ounces, just hours after Kate arrived at the hospital.