When British royalty meets traditional Maori warriors, you'll never know what to expect except for one thing: Kate Middleton will be impeccably dressed!
After the couple showed off the future monarch on the landing strip, George was left behind as Kate and William were met by Maori warriors and local dignitaries, who rubbed noses with Kate as she smiled bashfully.
Prince William complemented Catherine's military-inspired outfit with a navy suit and a red tie while wee George wore an adorable cream sweater and white pants (the perfect outfit to go with his cute cheeks!)
Although it was a bit wet outside, that didn't stop the locals from having fun and showing off their traditions.
A few Maori dancers (including one heavily tattooed and bare-bottomed performer) performed a traditional ancestral war cry dance and even encouraged William to participate.
Check out the action below: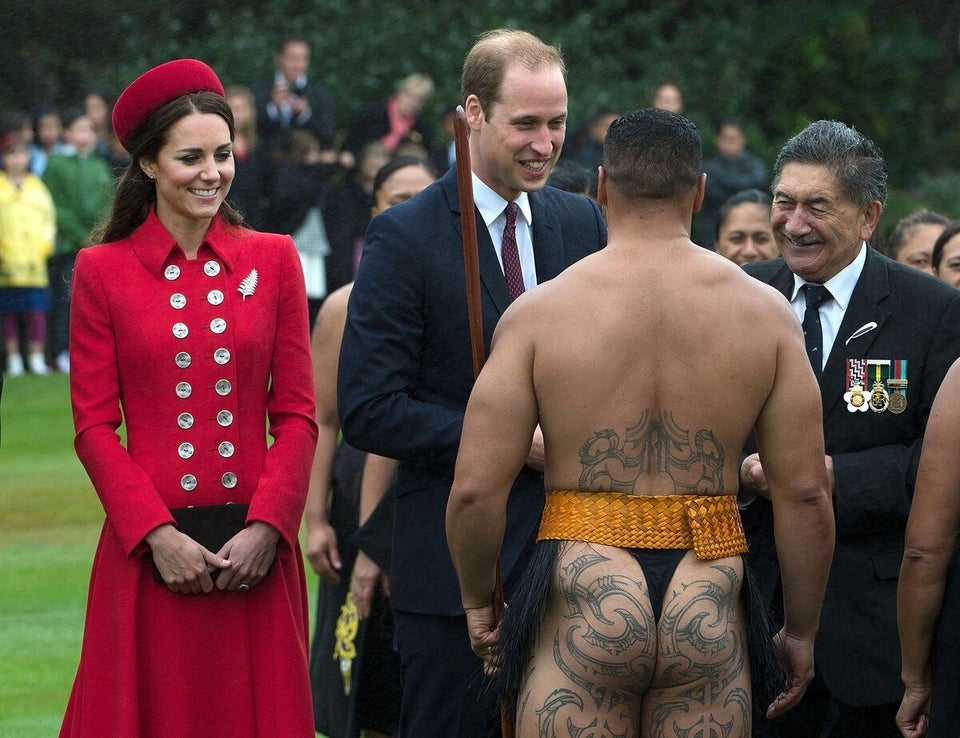 Kate Middleton In New Zealand And Australia