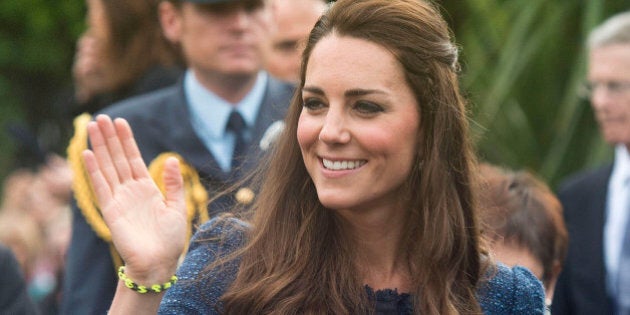 During the royal tour in April, Duchess Catherine was photographed just as a gust of wind lifted up her sold-out Diane von Furstenberg wrap dress, exposing her bare butt. A German tabloid then published the pics, prompting concerns over privacy for the royals.
Now, according to The Mirror, the 32-year-old has hired a "butt bodyguard" to stop photographers from taking potentially embarrassing pics just in case a Marilyn Monroe moment should ever happen again.
According to reports, palace officials have hired a female minder to accompany Duchess Kate on shopping trips so that photographers can't snap her from behind.
What do you think? Does Kate Middleton need a "butt bodyguard?" Should these photos be published? Sound off in the comments below.
The wrap dress that caused Kate some problems: