But according to E!, the "East-meets-West" tour wardrobe didn't come cheap. They're reporting Catherine's Indian and Bhutan royal tour ensembles cost a whopping $50,000 in total.
We mean, what do you expect from a future queen?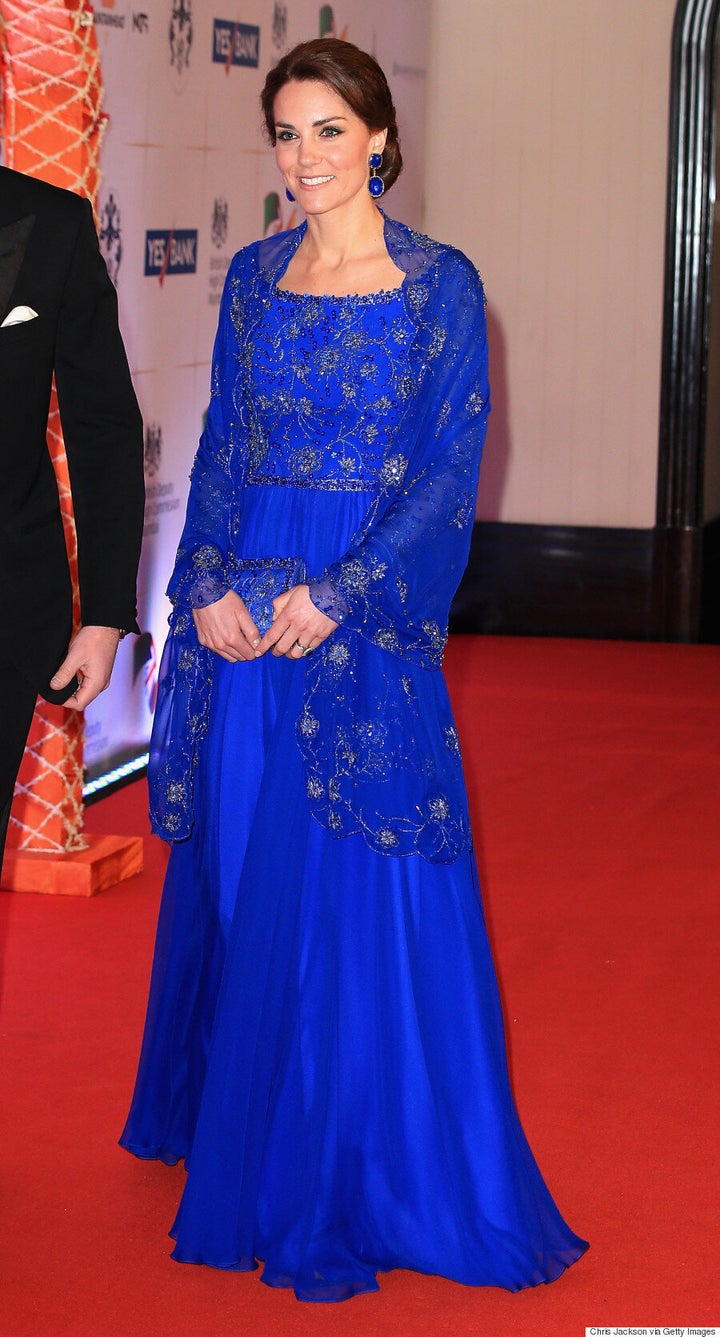 It is reported that the beaded Jenny Packham gown donned by the mother of Prince George and Princess Charlotte cost $6,000. And those Amrapali Jewels blue lapis earrings upped the cost with their $1,925 price tag.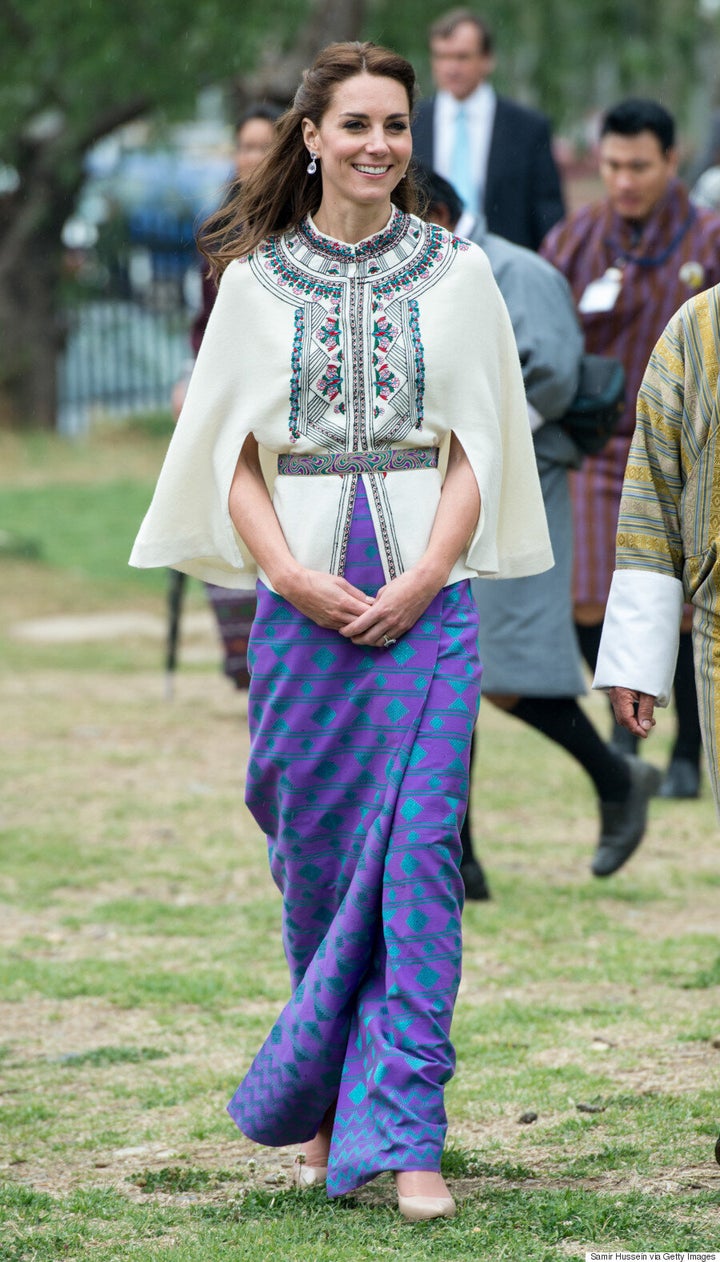 In thanks to the pricey Kiki McDonough Lavender Amethyst Pear and Oval Drop earrings ($5,500), the 34-year-old's archery outfit was also up there in terms of cost. The ensemble also consisted of a fabric hand-woven by Mrs. Kelzang Wang Mo of Bhutan, which E! is reporting took five people and more than three months to tailor it for Kate.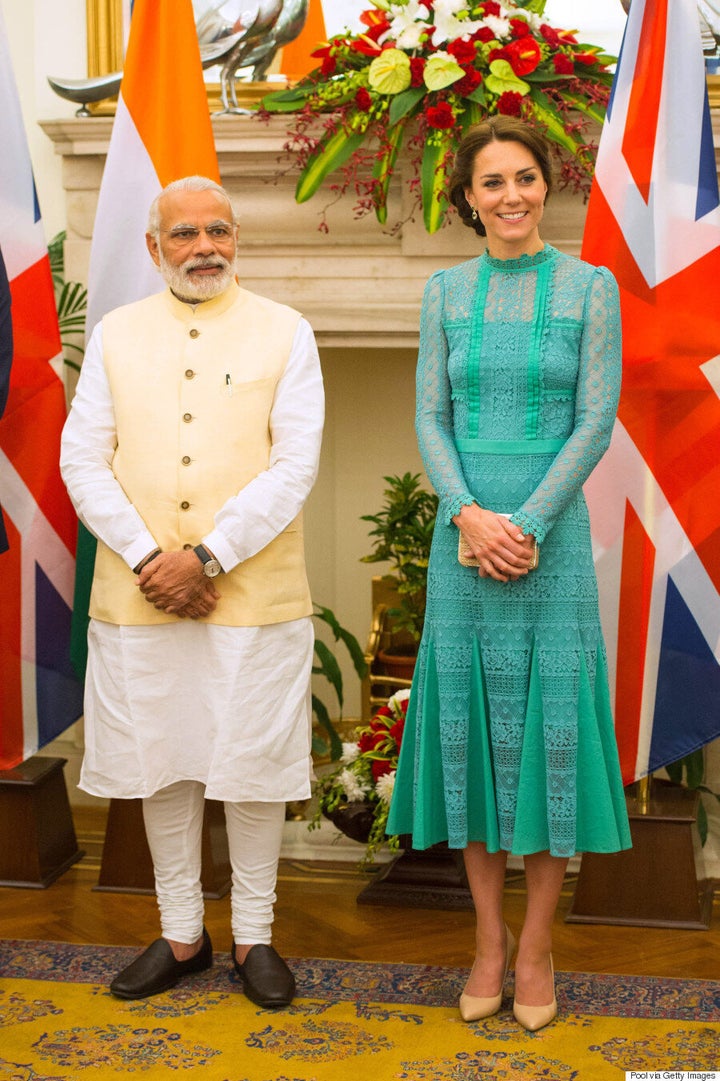 While meeting the world leader, Kate made sure to don something special. For the occasion, Middleton sported a $1,395 Alice Temperley Desdemona lace dress and another pair of expensive Kiki McDonough earrings, this time costing $4,950 in thanks to it being custom-made to commemorate the birth of Princess Charlotte.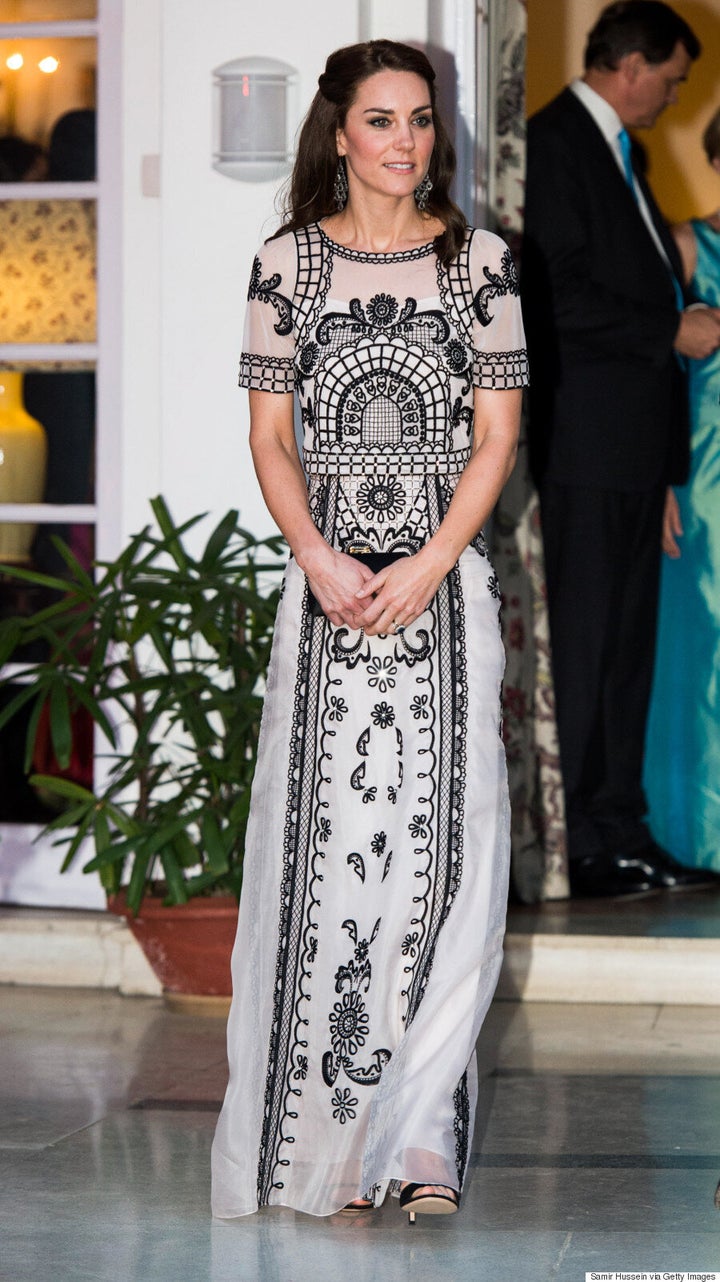 In celebration of the Queen's upcoming birthday, the Duchess donned a beautiful Alice Temperley Delphia skirt and matching crop top that cost $4,520. The Prada bag in hand upped the price by $1,340.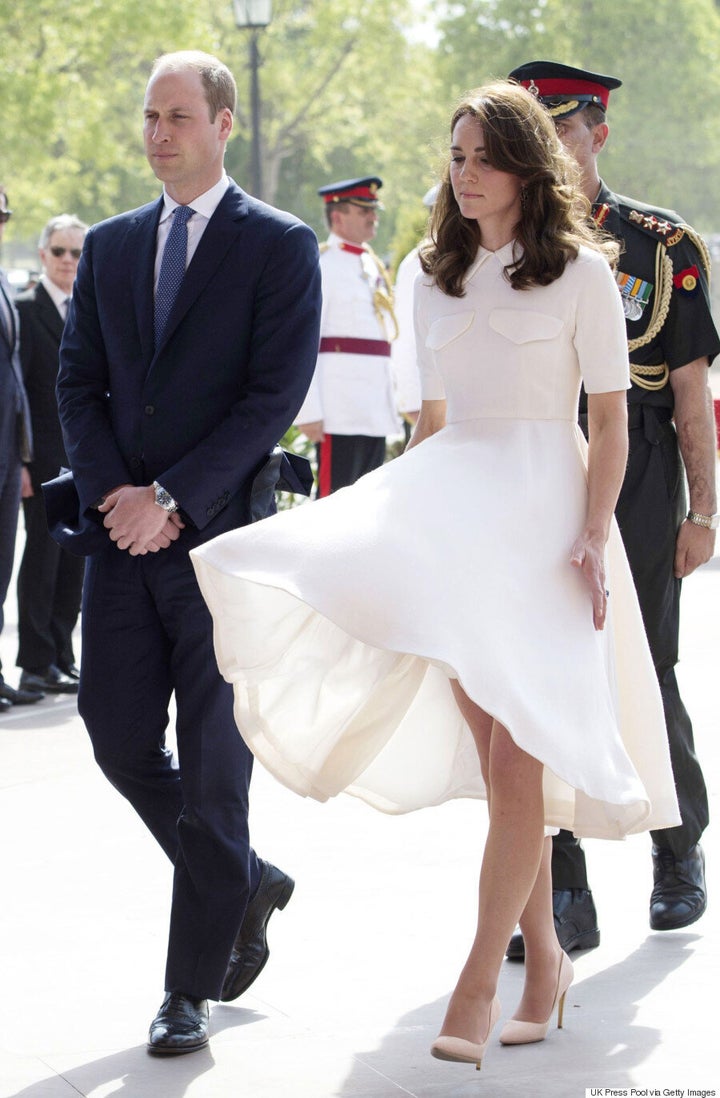 Kate almost suffered a Marilyn Monroe moment in her free-flowing Emilia Wickstead gown which rang in at $2,500. She paired the look with Rupert Sanderson pink pumps ($600) and Temple of Heaven earrings ($1,495).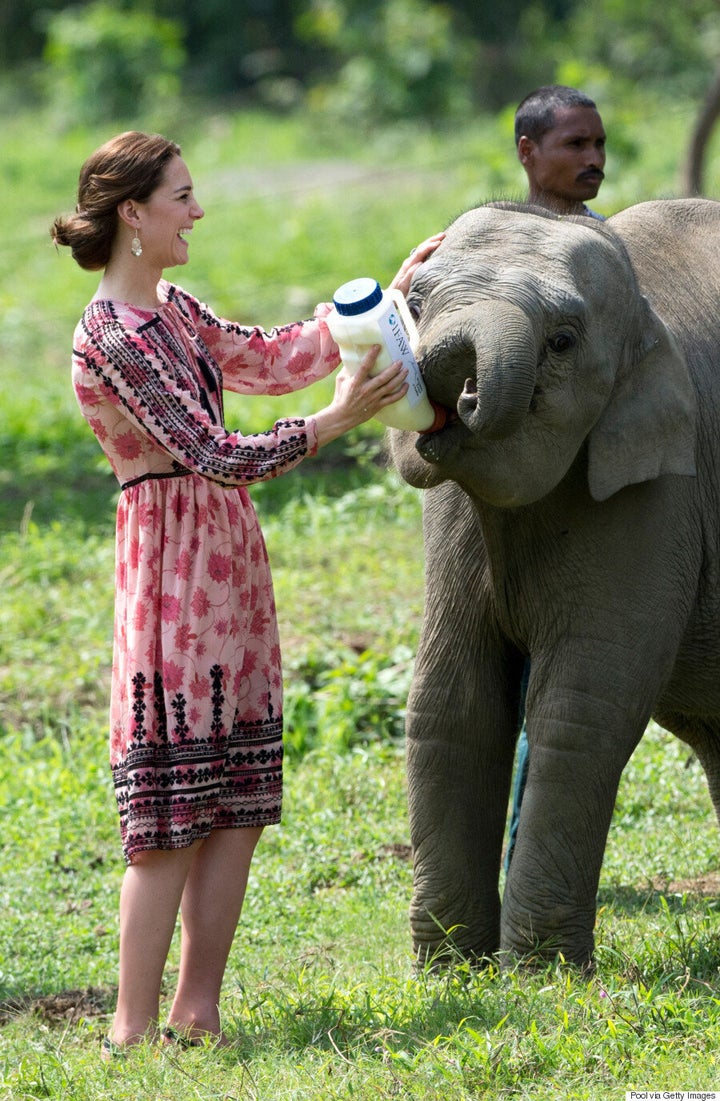 What have we learned here? Looking good doesn't come cheap...but we'll always have Topshop.
Check out the slideshow below for all of Kate Middleton's royal tour looks: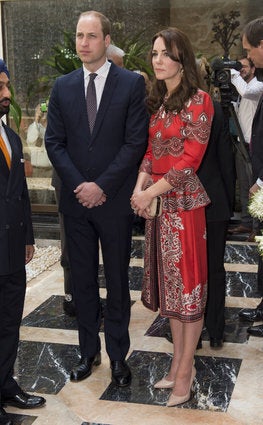 Kate Middleton's Outfits From The Royal Visit 2016 - India And Bhutan