It was a proud moment for the Canadian fashion world on Wednesday when Catherine, Duchess of Cambridge donned Canadian label (and Sophie Grégoire Trudeau-fave) Sentaler during her last day in Whitehorse, Yukon.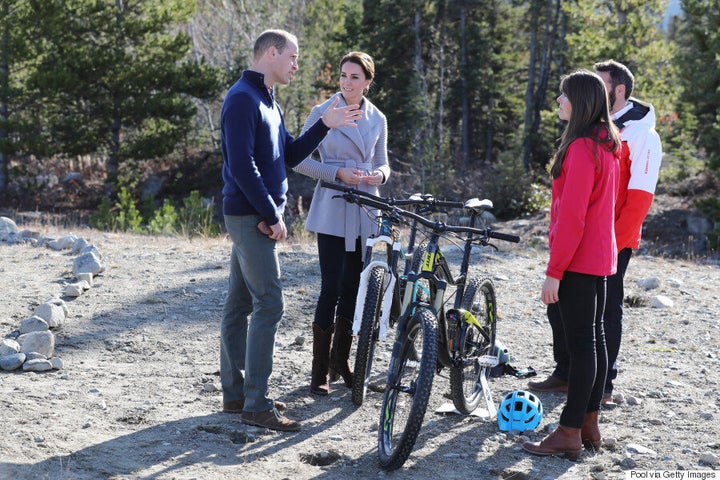 The 34-year-old mother of Prince George and Princess Charlotte paired her wrap coat with dark wash jeans and her trusty cowboy boots, which she wore to the Calgary Stampede back in 2011. Her hair was pulled back into a chic chignon, showing off her earrings by Canadian designer, Shelley Silversmith.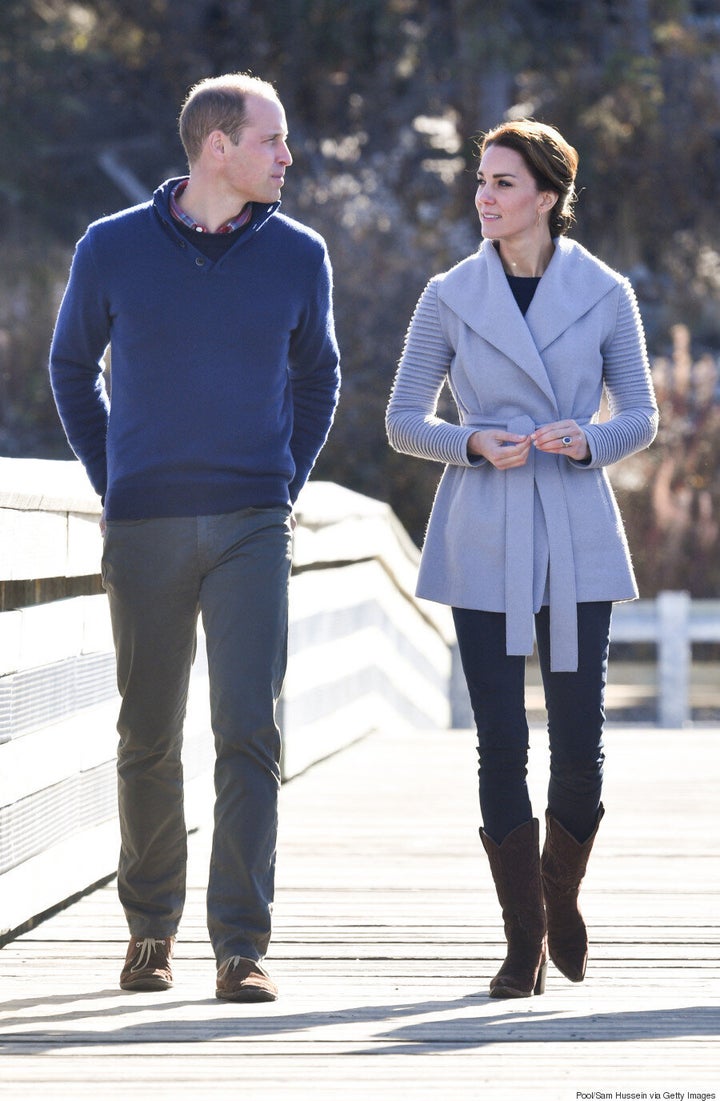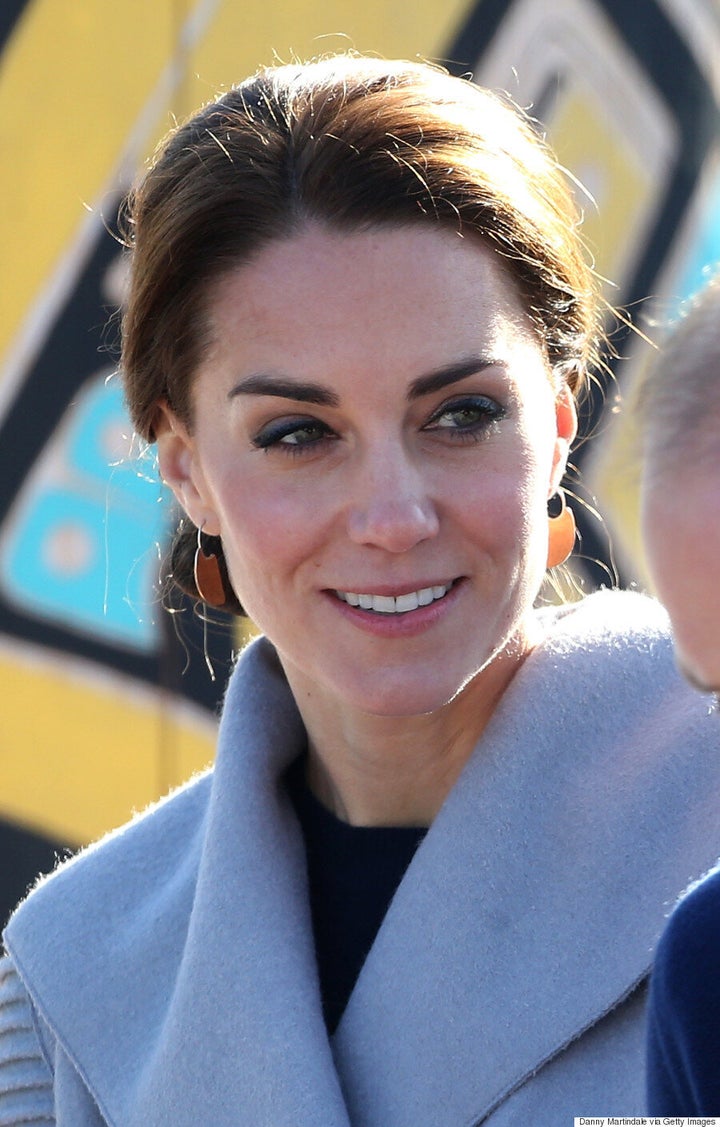 Of the duchess wearing her designs, Sentaler designer and creative director, Bojana Sentaler, said she was "honoured" that Catherine chose to wear Sentaler on her Canadian tour.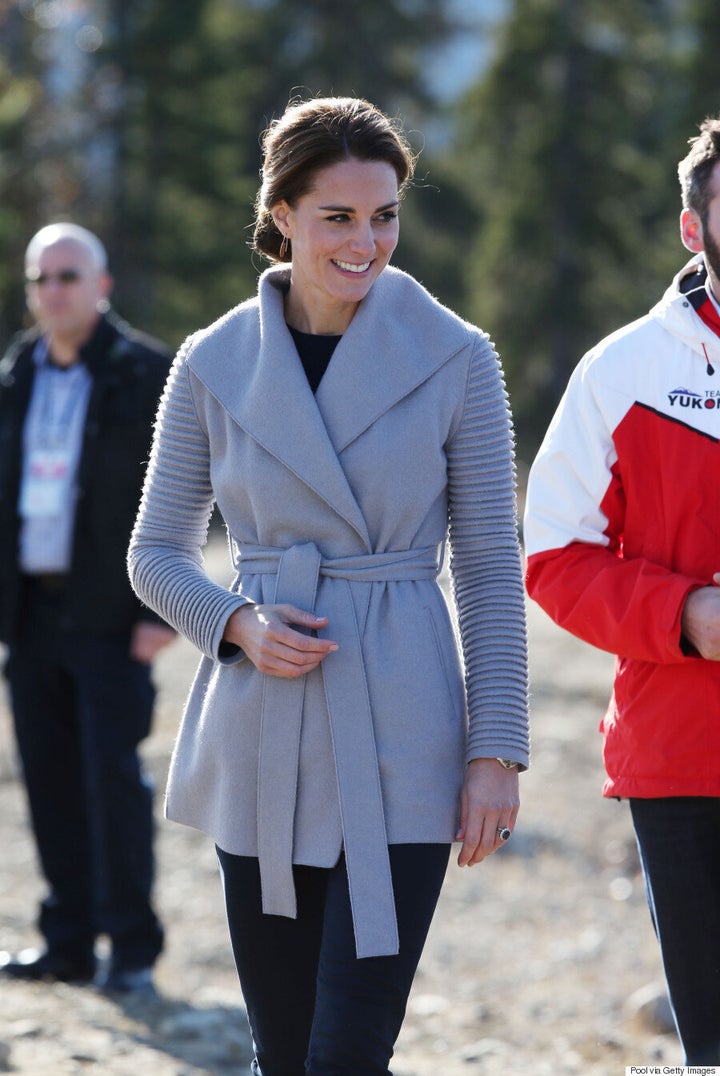 "From a few years ago, I had wished that the Duchess of Cambridge, Kate Middleton, wears a Sentaler coat one day. Yesterday that wish came true and I couldn't be happier," Sentaler told HuffPost Canada Style.
"The best part is that it happened organically and I was thrilled when I saw her wearing not only a Sentaler coat, but the signature Sentaler coat with ribbed sleeves, what my brand is known for. She looked so graceful and elegant!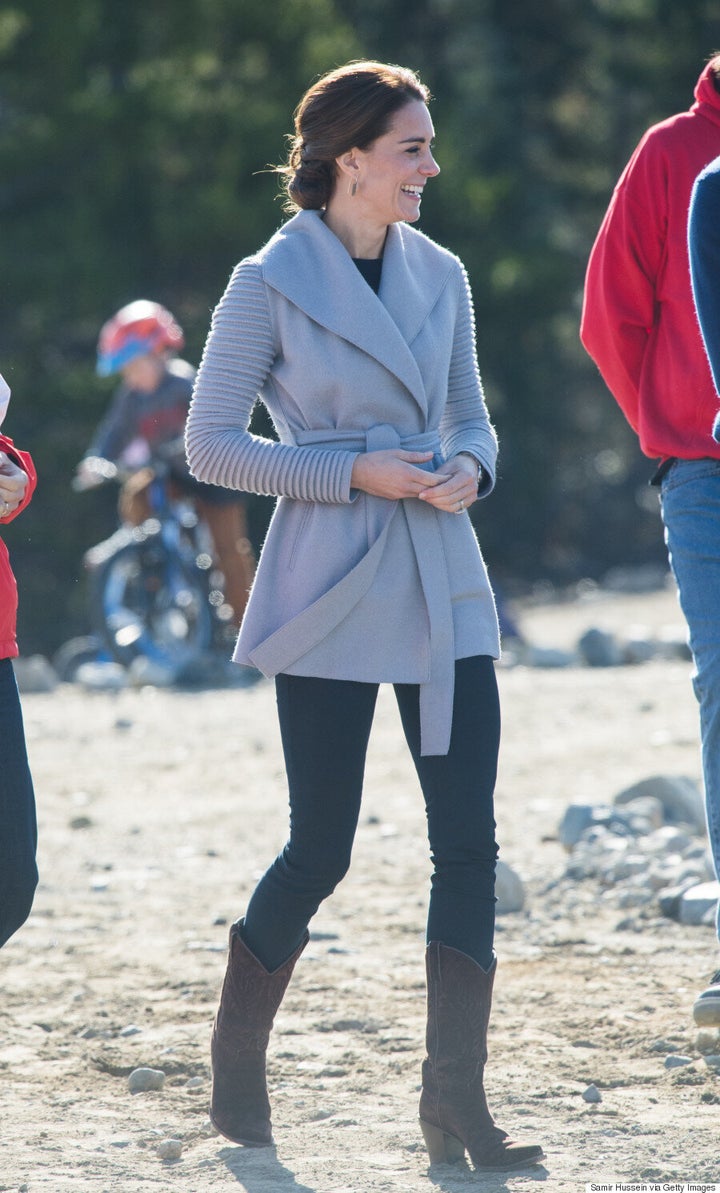 Sentaler told the Telegraph she also realizes the effect people in the public eye, including the duchess and Grégoire Trudeau, have on her sales and brand awareness.
"Being in the business of fashion, especially in Canada, I can tell you that it is challenging to build international awareness in such a competitive market place," Sentaler admitted to the Telegraph. "The Duchess and Sophie are both the epitome of influence and can excel the growth of a brand exponentially by simply wearing a piece from their collection."
Wearing Sentaler wasn't the only clever nod Kate gave to Canada on Wednesday. Earlier in the day, she wore a House of Herrera coat in Canada's flag colour, red.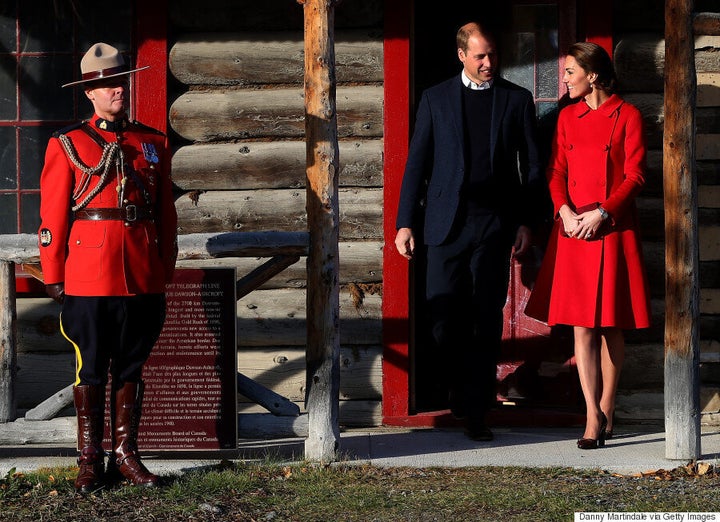 For more photos from the Royal Tour of Canada, check out the gallery below: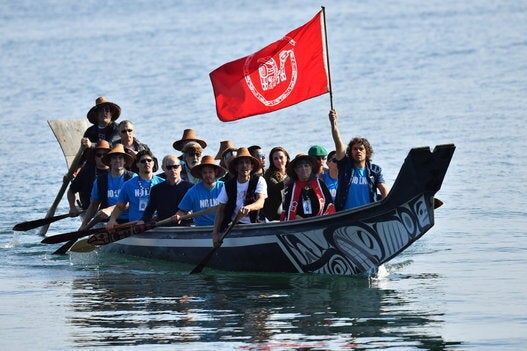 Duke And Duchess Of Cambridge Royal Visit To Canada 2016