Tuesday night marked a major milestone for the Duke and Duchess of Cambridge as they attended a state banquet together, for the very first time.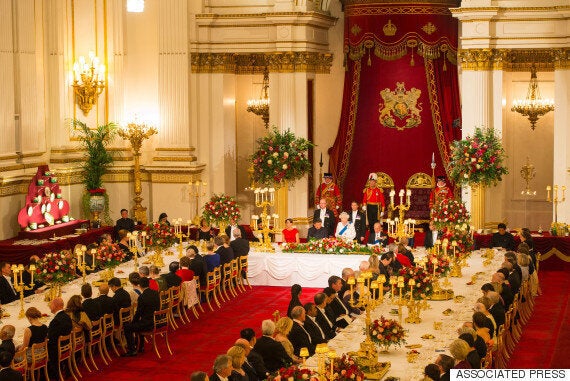 Due to the absence of Prince Charles and the Duchess of Cornwall, Prince William and Duchess Kate took seats of honour at the head table. The Duchess of Cambridge was seated on the righthand side of the guest of honour himself, Chinese President Xi Jinping. Prince William was seated next to the president's wife, Madame Pang Liyuan, while The Queen and Prince Philip sat at the head of the table between China's first couple.
Leading up to the event, the British Monarchy shared numerous photos of preparation taking place in Buckingham Palace's ballroom.
At the start of the dinner, the Queen welcomed the 170 guests with a speech that gave a nod to some of the "unforgettable memories" she had from her trip to China 30 years ago. She also spoke of Prince William's first trip to China earlier this year, noting that she hopes the friendship between the United Kingdom and China can be taken to "new heights."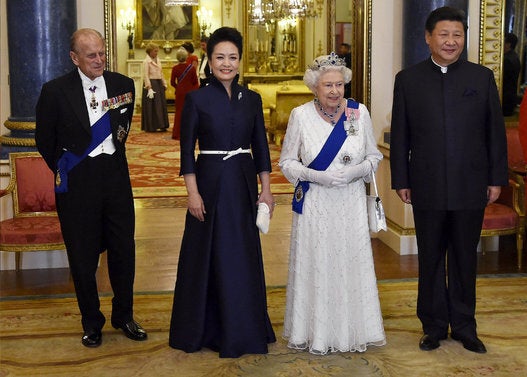 Chinese President Visits England