If there's one man who deserves a royal audience, it's James Bond.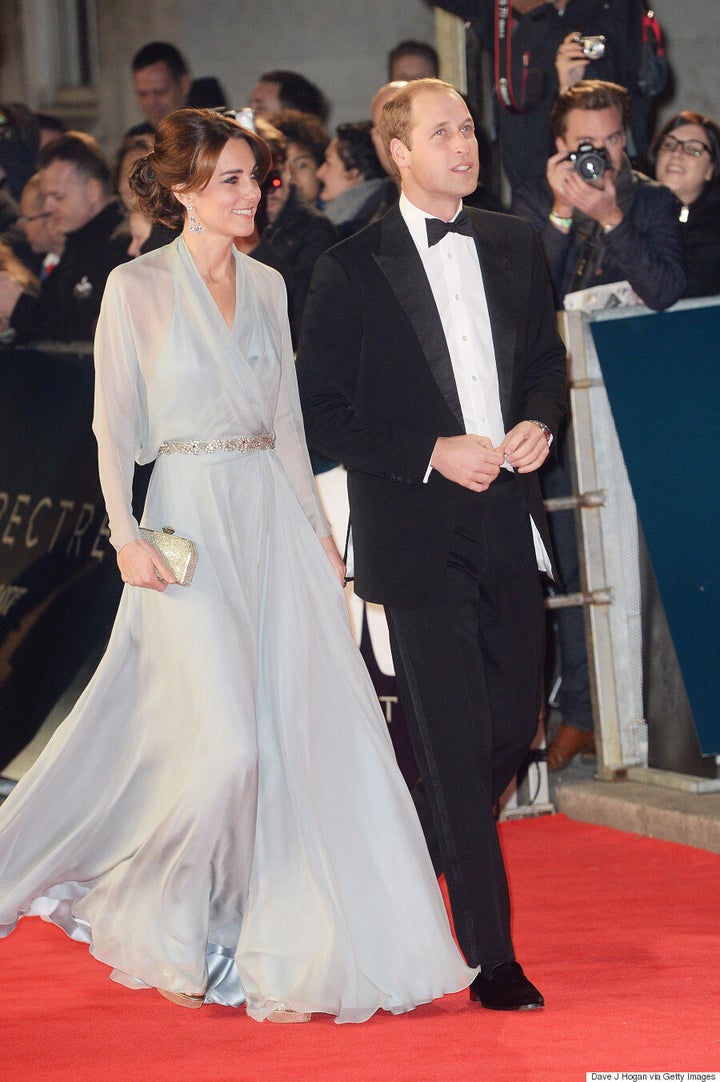 Unlike most of us who wear jeans and a T-shirt to the movies, Kate opted for a sheer long-sleeve baby blue Jenny Packham gown with an elegant jeweled belt. She wore her iconic hair in a sophisticated chignon-like updo, which beautifully showed off her drop diamond earrings. In hand, she carried a small sparkling clutch.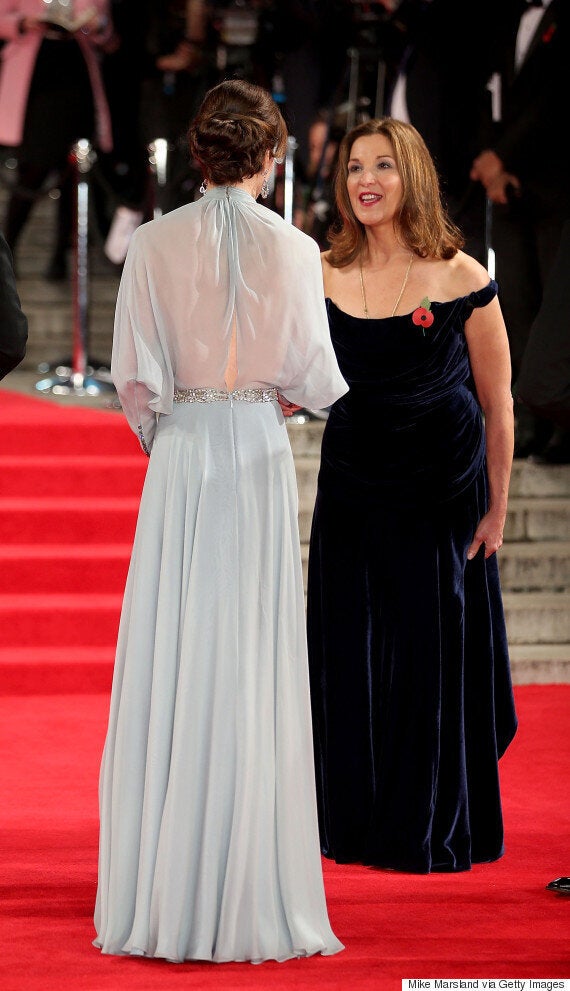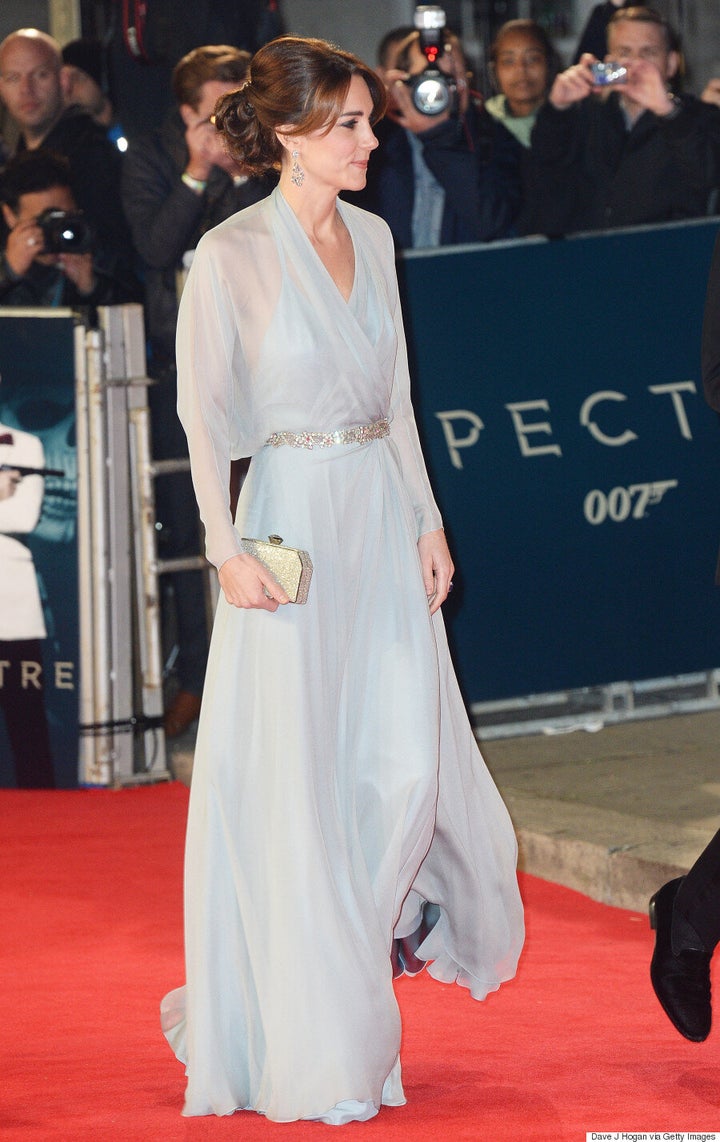 Also at the premiere was the man who plays 007 himself, Daniel Craig, along with co-stars Monica Bellucci, Ralph Fiennes, Christoph Waltz and Naomie Harris.
Talk about a day at the movies for the Duchess of Cambridge!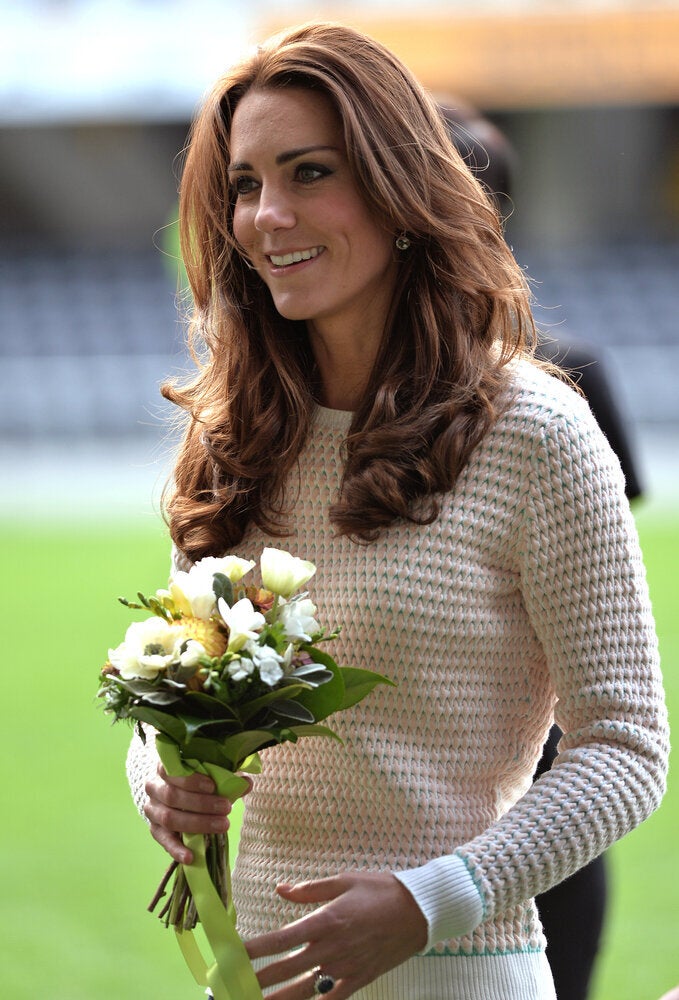 Kate Middleton's Most Stylish Looks