When the Duchess of Cambridge failed to attend the recent nuptials of friends Bear Maclean and Daisy Dickson, rumours ran rampant as to why Prince William attended alone. From accusations that the Duchess 'just wanted to be alone' to unnamed sources claiming Kate's desires to be a stay-at-home mom to statements suggesting that Kate is a 'party-pooper,' it appears as though everyone had an excuse for why it feels like we're seeing less and less of the Duchess lately.
But now we might know the real reason behind it all. Royals photographer Mark Stewart has come forward with what he believes is a rational explanation for Kate's absence. "They didn't like the idea of upstaging the bride and groom — they wanted it to be about the couple getting married and not themselves," Stewart told People magazine.
Prince William and Kate Middleton notably garner a lot of attention whenever they are spotted out, especially when they're together. Since the birth of their two children, the attention has only grown.
Just one week ago, Kensington Palace published a letter to the media on behalf of the Duke and Duchess, requesting paparazzi refrain from harassing their children. "It is clear that while paparazzi are always keen to capture images of any senior member of The Royal Family, Prince George is currently their number one target," the statement read.
Do you think Will and Kate have the right idea about leaving the attention to the bride and groom? Let us know in the comments below.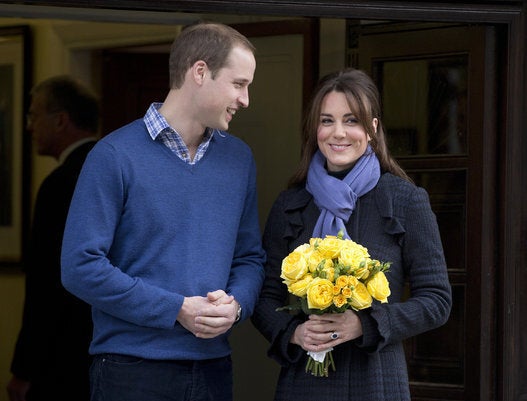 Kate Middleton And Prince William's Best Matching Moments