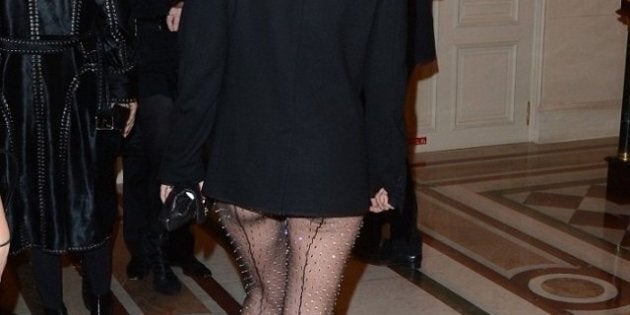 Everyone knows Kate Moss is fashion royalty, but the supermodel's crown jewel isn't her cheekbones or her long legs or even her ever-youthful appearance.
It's actually her fabulous derrière, which has been making as many public appearances as Kate herself.
The model opted to forego her pants for a Paris Fashion Week party on Tuesday, instead donning a sheer catsuit embellished with diamante and paired with a blazer that barely covered her behind.
This isn't the first time Ms. Moss has gotten… cheeky.
It's little wonder Kate wants to flaunt her assets: not only is the 39-year-old supermodel's rear-end admirably shapely, it's also reportedly worth millions. The model had a lower-back tattoo of two swallows inked just above her behind by famous painter Lucien Freud. Although the tattoo has never officially been appraised, a painting of Frued's sold for $7.29 million at auction – so you can only imagine what the two swallows must be worth.
Check out the pantsless photos of Kate below. What do you think? Are bums a new Hollywood trend?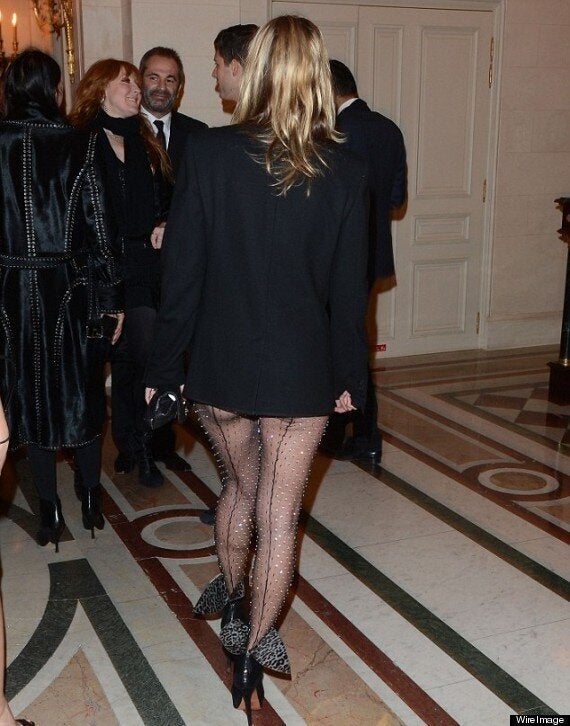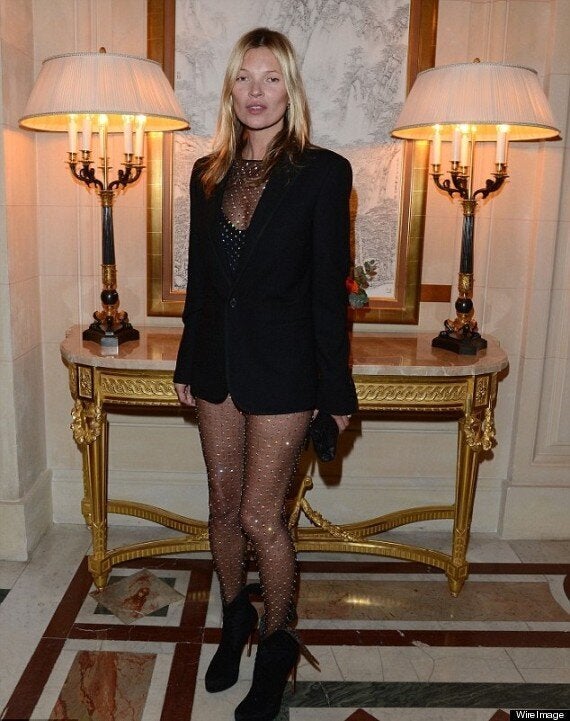 Check out more revealing looks from Kate throughout the years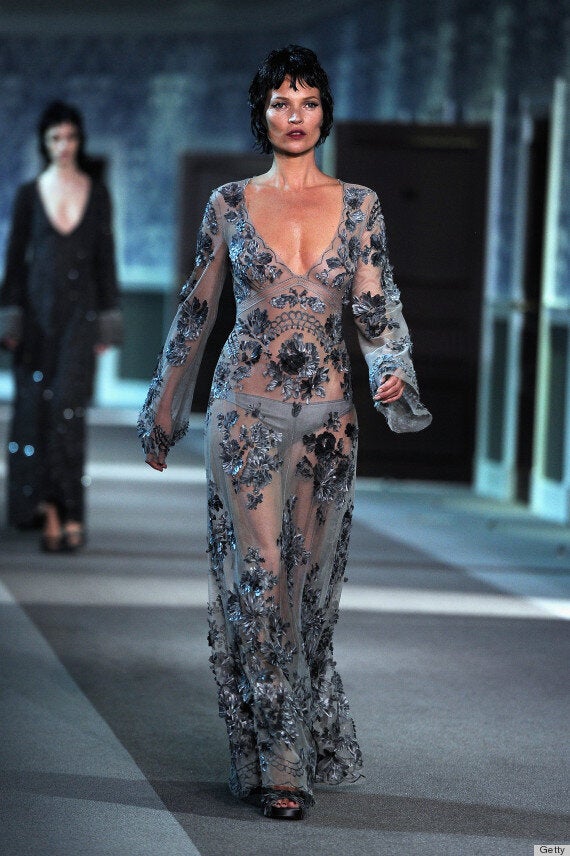 Kate Moss' Most Revealing Looks