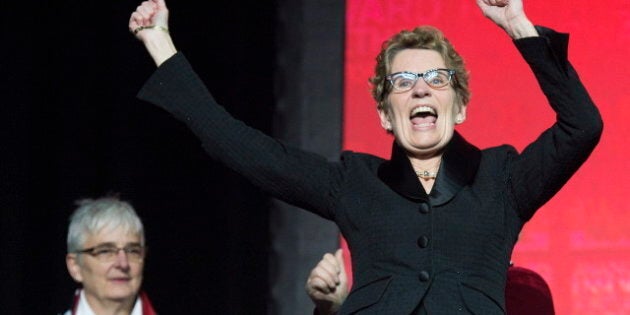 "There was a time, not that long ago, when most of us in this race would not have been deemed suitable," she said. "But this province has changed."
A former education minister, Wynne represents Toronto Don Valley-West and entered the convention with the second largest number of delegates, behind Sandra Pupatello.
Her status as the de facto Toronto candidate, an attribute which has hurt other hopefuls in the past, has been a top talking point during the race. Sandra Pupatello, Wynne's chief rival, has touted her Windsor background throughout the campaign.
Wynne was first elected in 2003 when the McGuinty Liberals took office. She served as education minister from 2006 until 2010, then transportation minister for nearly a year before moving to municipal affairs and aboriginal affairs after the 2011 election.
In 2007, Wynne beat former Progressive Conservative leader John Tory when he challenged her in the provincial election.
Wynne would make history if she won the leadership race, becoming Ontario's first female and openly gay premier.
She is married to Jane Rounthwaite and has three children (from a previous marriage), and two grandchildren.
Wynne has said her homosexuality has come up "as an electability issue" in every campaign, but isn't a deciding factor.
"In every election homophobia has been part of the landscape and in every campaign I've been able to become connected enough to my constituents that they know who I am and that I can be elected on my merits," she said in a recent interview.
"I really believe that it underestimates Ontarians to assume that sexual orientation or gender or race or background are going to be the determining features."
Wynne, who is seen as a centre or left-of-centre candidate, has run on a platform of conciliation with Ontario's teachers and unions and collaboration with opposition parties (code for Andrea Horwath's NDP) in order to avoid an election. She has also promised to recall Ontario's legislature from prorogation and serve as agriculture minister for at least one year if she becomes premier.
With files from The Canadian Press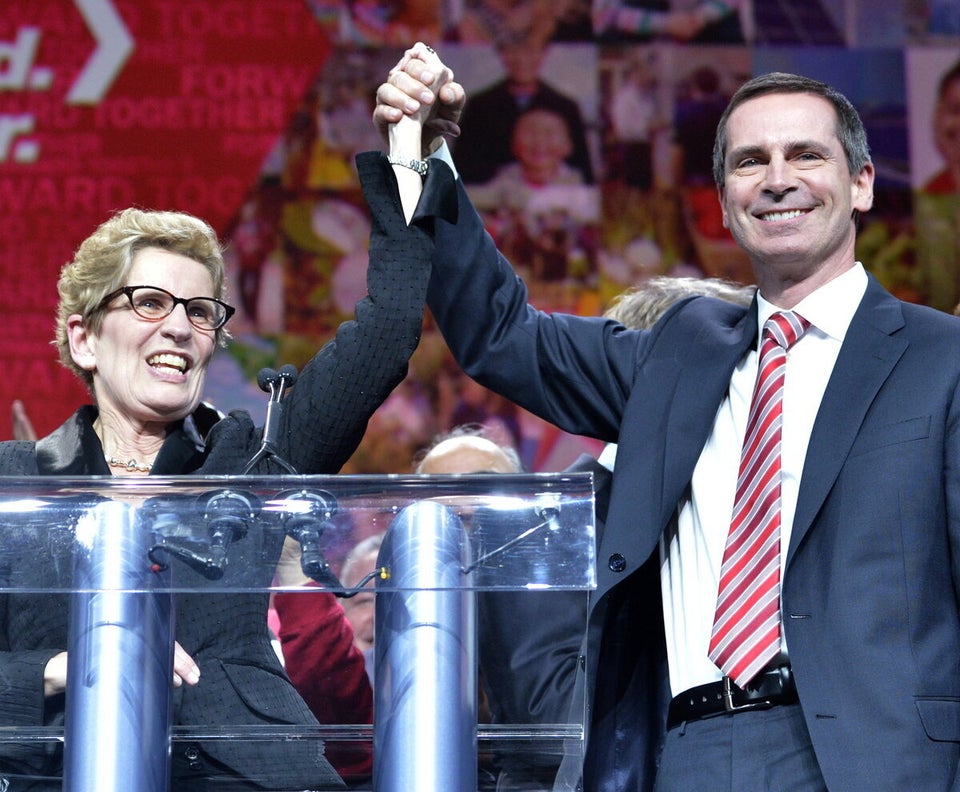 Ontario Liberal Leadership Convention