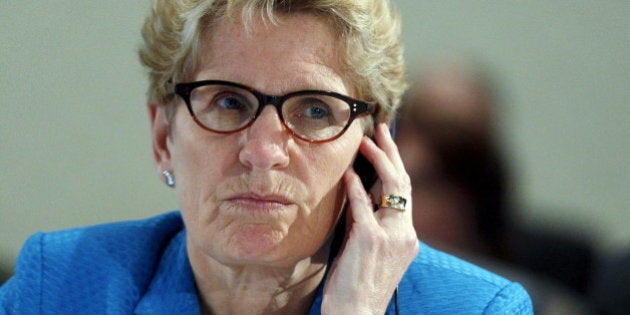 The Right Honourable Kathleen Wynne
Premier of the Province of Ontario
Last week, I had written to you and pointed out that you needed to fix health care. I suggested that there were seven steps that you had to take to fix health care, and due to space constraints, I was able to provide the first four. Since you haven't started implementing the changes yet, I'm assuming you were waiting for steps five through seven. Here they are:
5) Mandate that ALL health care software have an API by April 1, 2017
An Application Programming Interface (API) essentially allows different types of software to talk to each other. Ontario right now is a complete mess in terms of health care software. Hospitals generally use one of three different products, none of which can communicate with each other. Nursing homes use a different product. There are something like 15 different approved software systems for physicians' offices. Pharmacies use different software. So do various allied agencies.
However, NONE of these programs "talks" to the other, which means that data can't be transmitted from one system to another. So if a patient goes from one hospital to another, the information is not transmitted automatically to the receiving hospital.
Worse, software vendors don't want to voluntarily add this feature, as they want people to just buy their product instead. While this makes sense from the point of the vendor's bottom line (encourage more sales = more revenue for the company), your job as premier is to take care of the health care needs of the people of Ontario.
You can mandate the implementation of an API (meeting a provincial standard) on all health care related software by April 1, 2017. This would allow a physician's office to communicate with hospitals (e.g. send lab results to the hospital on a patient so they don't have to be repeated); allow nursing homes to securely communicate with pharmacies about medication renewals; home care to contact physicians about patients who are declining; and so on. This will lead to huge efficiencies.
Look up the data on the ePrescribe Project in Georgian Bay. You'll see that the success of the project was based on tight integration/sharing data and secure messaging between pharmacies and physicians office. Imagine if this was possible between ALL health care providers. It can be with API on all the software.
N.B. I was chair of the Georgian Bay Family Health Team when we implemented ePrescribe, and I've seen the benefits first hand. In my opinion, it's criminal that despite spending billions of dollars on eHealth, the rest of the province doesn't have something we've had since 2009.
The software vendors will say that it can't be done. That would be far from the truth. Some of the companies already have prototypes of APIs and it's just a matter of having them align with a provincial standard. Force them to do it or tell them to stop selling their products in Ontario. Our health care deserves it.
6) Have local advisory committees for the MOHLTC
By now you've already disbanded the LHINs (see point three from last week). However, you will still need to get local input and involvement for health care decisions. Different areas of the province have different populations, all of whom have their own unique requirements.
The easiest way around this is to convert the existing LHIN boards (which are all made of volunteers, and hence don't cost the taxpayers much) into local advisory committees that report directly to the Ministry of Health and Long-Term Care (MOHLTC). Ensure that these committees have actual teeth to provide strong recommendations. This way you can get rid of the bureaucratic cost of running the LHINs ($90-plus million dollars) but still have the local input so that communities can advocate for their own unique needs.
Frankly, from a clinical and patient care point of view, the structure of the MOHLTC makes absolutely no sense.
7) Re-organize the MOHLTC along clinical lines
Last week, I called the MOHLTC Organizational Chart a Gordian Knot. Frankly, from a clinical and patient care point of view (which is what health care is supposed to be about), the structure of the MOHLTC makes absolutely no sense. You've got at a minimum 16 separate departments, with too many sub departments for me to bother counting. Based on the chart it doesn't look like the departments can easily co-ordinate with one another.
According to your chart, if you want to do a health analytics project on patients with mental health/addictions issues, the health analytics group would have to go through a minimum of five departments for the relevant approvals before getting to the Mental Health department. Yes, I know there would be some direct communication between the two, but the reality is that for final approvals, each department would have to go up their chains.
The MOHLTC should be re-organized along clinical lines. You only need three main departments. One department for institutions (hospitals, LTC homes), a community department (family health teams, home care, public health, other outpatient-based services) and the OHIP department (which pays not just physicians, but other professionals like optometrists, physiotherapists and pharmacists).
Measures relevant to each area (e.g. quality assurance, funding, information technology, regulations) can be kept in each department, improving efficiency.
So there you go, seven steps to improve health care. In case you think I'm asking you for more money for health care, I'm not. The $51 billion currently budgeted is enough, it just needs to be spent more efficiently.
There will be significant immediate cost savings from cutting the bureaucratic bloat as described in steps two, three and seven. The savings can then be put to pay for patient services (step four) and hiring more nurses. Step five will result in even more savings, but those are down the line.
You will certainly not have my vote, as I think you and your party are a wholly desultory lot. I even vacillated about sending you these ideas, as I didn't want you to get credit for making needed changes or improve your chances of winning. But the reality is that many of my patients are suffering on incredibly long waiting lists, and many others are dying waiting for needed services. It's time to right the health care ship. Get to it.
Follow HuffPost Canada Blogs on Facebook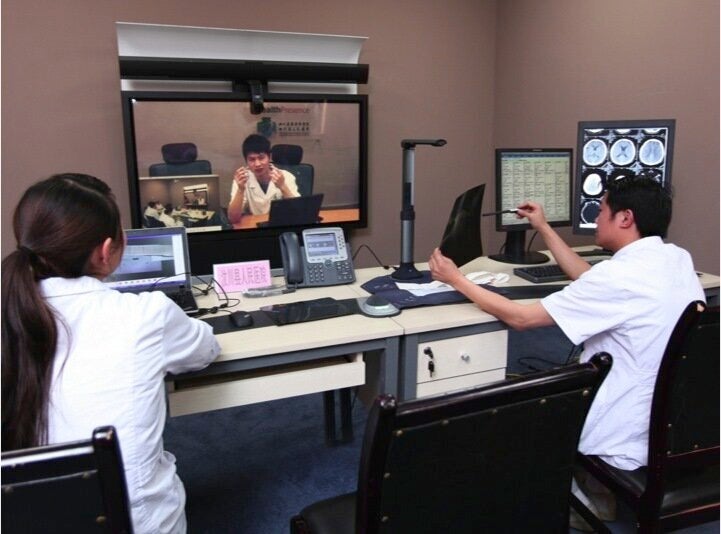 Internet of Everything: Health Care