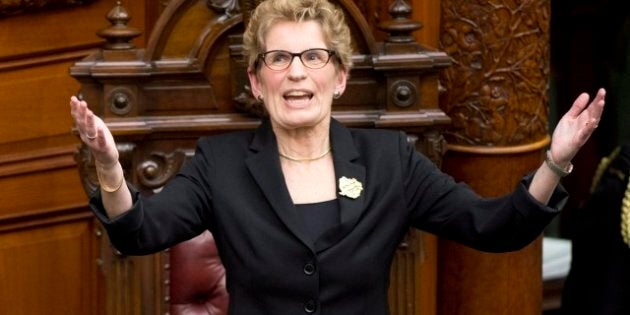 After declaring that he is Wynne "biggest fan," Sherman launched into a question on the premier's fashion (audio here).
"You're an absolute lover of the pantsuit, how will you win us over in the fashion department? Will you mix things up a bit or is the pantsuit your thing?"

"I have skirts."

"Prove it!"

"I just thought sitting at the front there I would wear pants today ... It's probably not a question that you would be asking a man were he standing in this position. But I'm happy to share with you my sartorial choices over the coming weeks."
While the exchange was innocuous enough, with Wynne displaying a sense of humour balanced with a sense of seriousness regarding how women in politics are treated by the media, it sparked immediate outcry on Twitter.
Federal Minister of Labour Lisa Raitt even took to the social network to voice her displeasure about the "ridiculous" question.
Story continues below slideshow
Not everyone, however, was upset.
Reactions from political circles were based on the assumption that it was the expression of some male chauvinist pig, without any clue that Sherman plays a pesky sidekick on a radio station whose morning show fodder otherwise consists of gossipy banter about music, movies and TV.

The idea that anyone would try and inject some celebrity-level levity into Ontario provincial politics was evidently too much for a few of those who are conditioned to the tedium of the provincial legislature.
It seems that, demure or daring, the fashion choices of Canada's women premiers continue to stir up questions and controversy.
With women now in charge of half of Canada's provinces, it's clear the debate about female leadership is at an end. The debate over fashion? Not so much.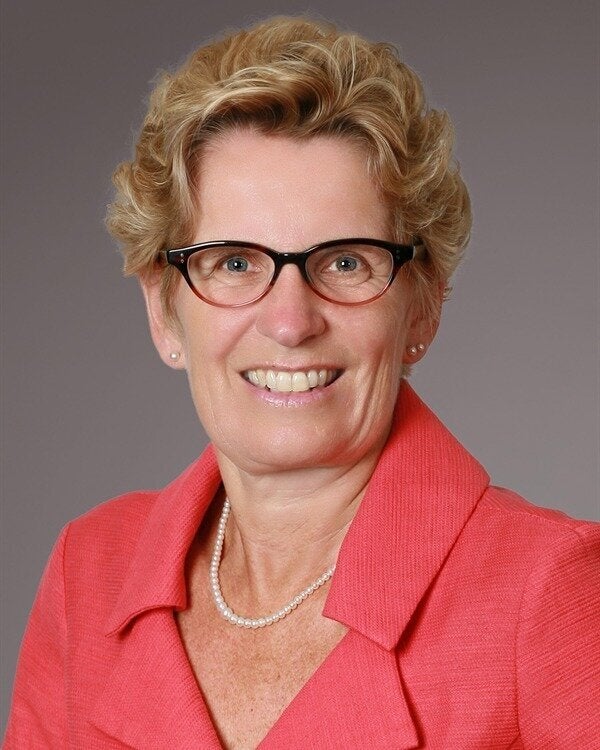 Kathleen Wynne Style Evolution