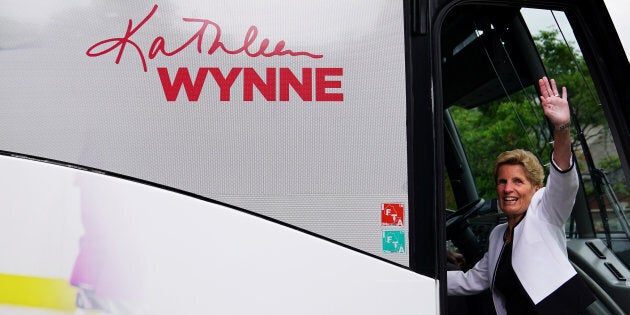 Kathleen Wynne will step down as leader of the Ontario Liberals after a disastrous election rout that saw her party drop to a distant third place.
After results streamed in and solidified her party's defeat, Wynne took to the stage at her party's campaign headquarters to thank her team and supporters.
Wynne was re-elected in the Toronto riding of Don Valley West, but her party lost its official status in the provincial legislature after capturing only seven seats.
"This is not a moment where any of us should linger. We can't stay here. I hope that you can be very proud of what we have done together in the past, and absolutely determined to take on the task that lies ahead," Wynne said.
"We won't get there with anger. We won't get there with despair. So although I've lost this election tonight, I have not in any way lost my passion for continuing this work, continuing to find ways to make it all work better."
Wynne said she spoke to her party's president to start the process of choosing an interim leader.
"It is the right thing to do. There's another generation and I am passing the torch to that generation," she said.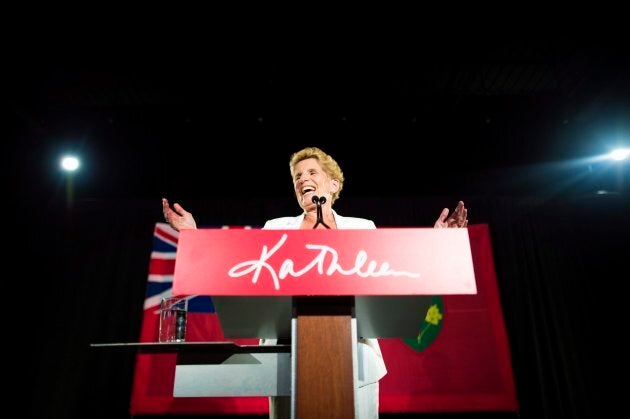 Wynne, who has served as Ontario premier since 2013, admitted in the final days of the campaign that her party could not win.
Still, she encouraged voters to support enough local Liberal candidates to prevent Progressive Conservatives or New Democrats from winning a majority.
Toward the end of her speech, Wynne called on her supporters to stay "resilient" in the fight against climate change, Donald Trump and populism, issues which she said make the world "particularly complicated."
We've got a great thing going here. It's the best place in the world to live.Kathleen Wynne
"Life is always complicated and I think we can look back at the past with rose-coloured glasses. My dad today, when I took him and my mom to vote, he was talking about how his mom talked so much about not having been able to vote until she was 30 or so," Wynne said.
"And he said it's just like yesterday he remembers that. So there have been fights throughout our history but right now, climate change, technological change, Donald Trump, protectionism, populism make our world particularly complicated.
"Our job, and I mean all of us, is to tackle those forces, to make sure that we assert our values as the people of Ontario. Strong, resilient, caring people. We've got a great thing going here. It's the best place in the world to live. People come from around the world, literally, to look at the excellence that we've built in our schools, in our healthcare, clean tech, so let's keep that momentum going."
More coverage of

the Ontario election: