"Believe it or not, this was the easy part," she said of her win. "Now we have the challenges ahead of us, and we're going to need all of us working together."
During the speech, she thanked her family, her spouse Jane Rounthwaite and her campaign team, and invited fellow candidates and caucus members up on stage to celebrate with her -- so many, in fact, she said she felt the stage moving.
"Lest anyone think that I am not going to draw on the ideas of all these people, that's not the case," she said. "There is no way to be an effective premier of this province unless we listen, unless I listen to the ideas and the concerns that come from these people."
Outgoing Premier Dalton McGuinty also joined her on stage.
In her speech, she said the Liberals have to be prepared for a new campaign while leading a minority government.
"I am going to be the premier for the whole province," she said.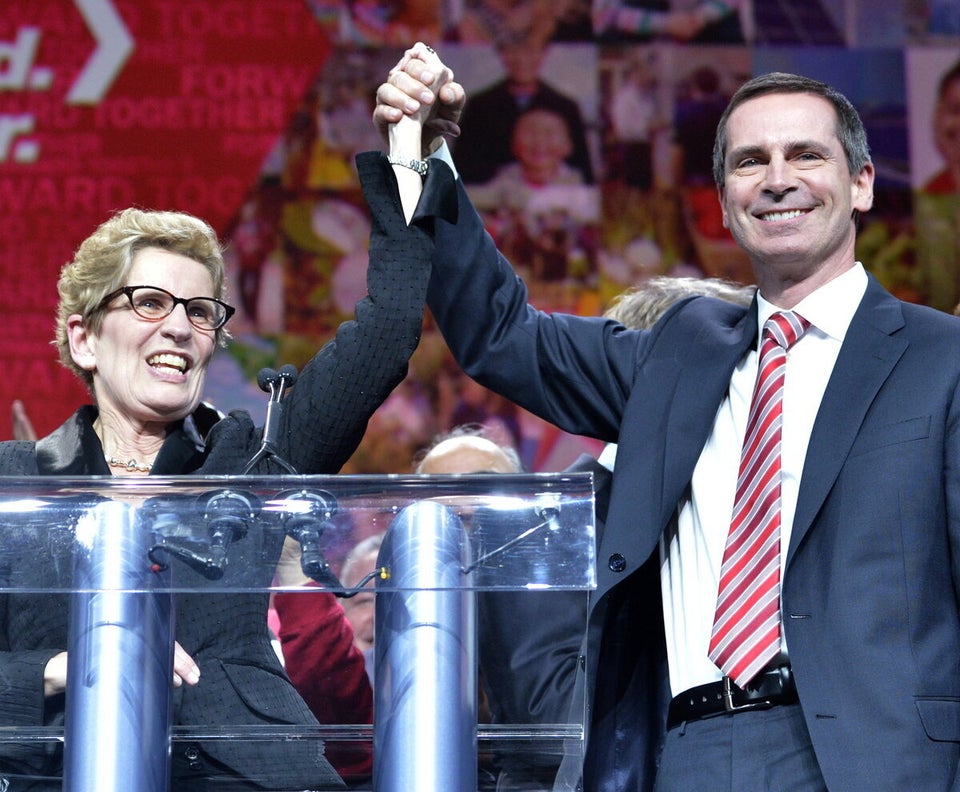 Ontario Liberal Leadership Convention