In the photo, the 35-year-old mom poses wearing denim-on-denim, while revealing a hint of cleavage in a button-up shirt.
For the inside spread, the "Batman Begins" star goes topless, wearing nothing but '70s-inspired jeans with a leather-and-metallic belt around her waist. With her brunette locks styled into messy waves, the former "Dawson's Creek" star looks radiant and confident in her newfound role as sexy & single mom.
"I'm always comfortable in jeans," Holmes told the magazine. "I feel like I can really do anything when I'm in them."
So is she ready to start dating again after her divorce from Tom Cruise?
"I am really focused on motherhood and work right now," said Katie, who can next be seen on the big screen in the film adaptation of "The Giver," opposite Meryl Streep, Taylor Swift and Jeff Bridges.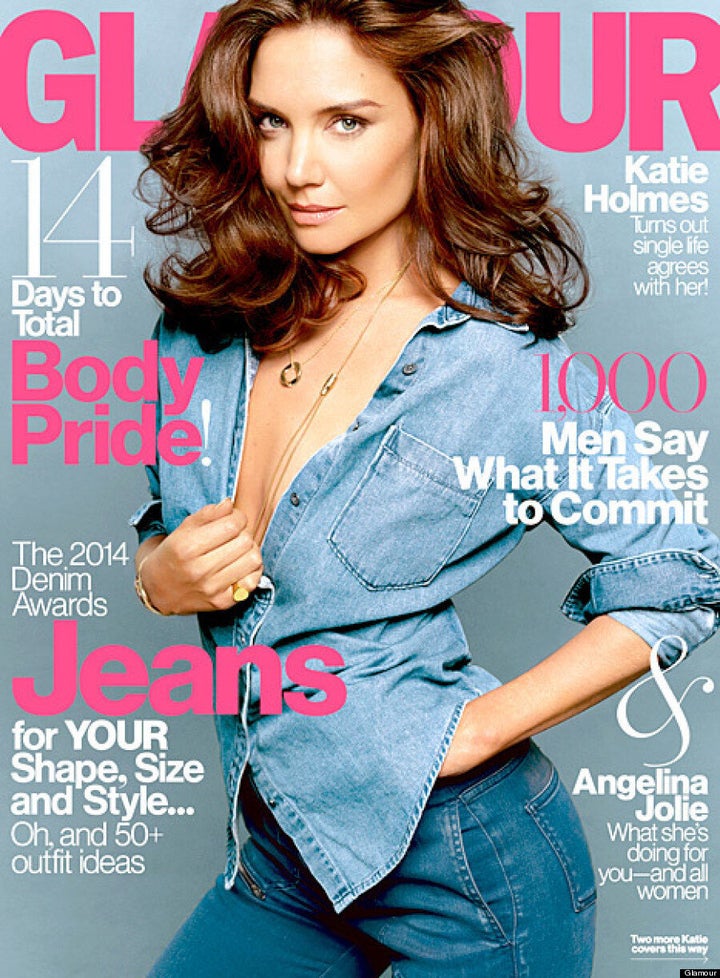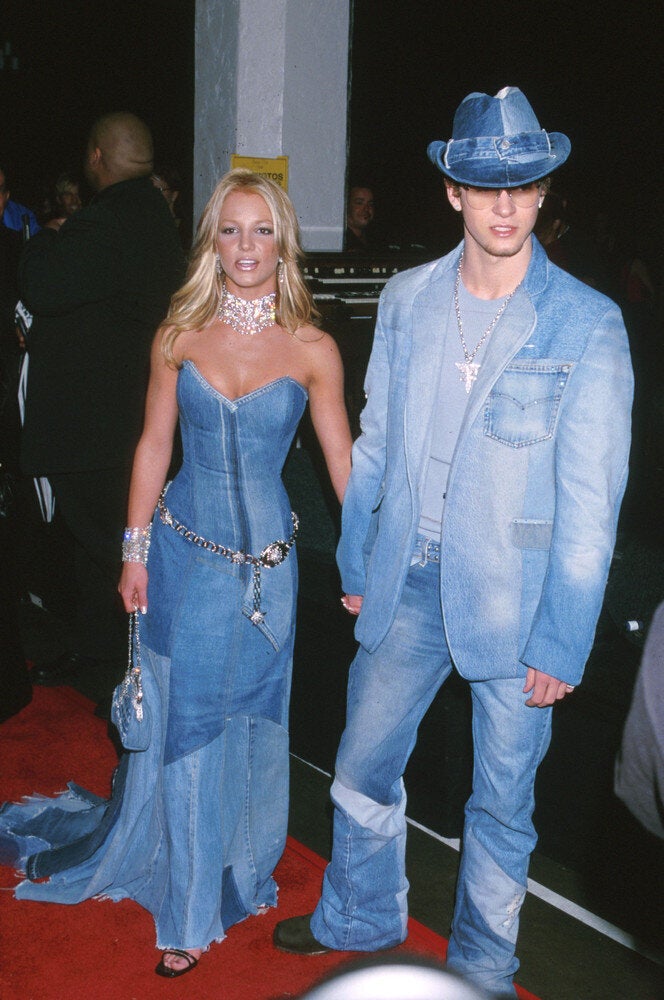 Celebrities In Canadian Tuxedos