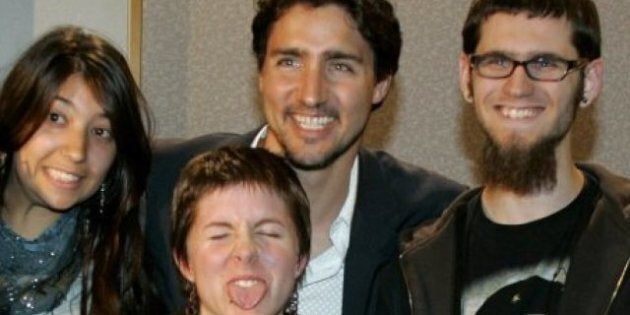 More than 30 years ago, Julia Piper embarked on a life-changing experience.
She was a 17-year-old teenager, fresh out of high school with "zero direction," who spent most of her free time partying with her friends.
Her mom made her sign-up for Katimavik, a then nine-month long cross-Canada youth program established by Liberal prime minister Pierre Trudeau's government. She was sent to live and work in Thompson, Man., Lac Saint-Jean, Que., and Summerside, P.E.I. — an experience she now considers a "lifesaver."
"It opened my eyes to so many things -- different cultures and places, new and interesting people, job experiences, etc. I realized during my domestic week of cooking for the group how much I love to cook, and eventually … went to cooking school," she told The Huffington Post Canada.
Piper, who now works for the newspaper The Province in Vancouver, contacted HuffPost after reading that the Conservative government plans to end Katimavik's funding.
"This news is tragic and heartbreaking," she wrote. "My 17-year-old daughter is scheduled to leave July 4 for six months. I pray that somehow the program continues."
STORY CONTINUES BELOW PHOTO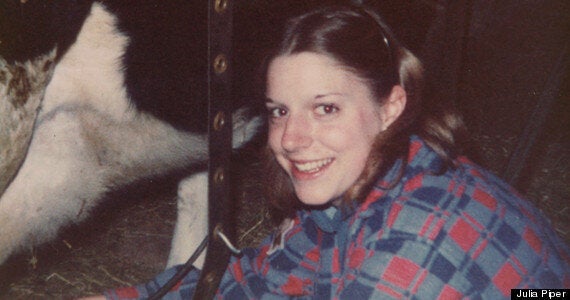 Julia Piper milks a cow at the home of her billet family near Summerside, P.E.I. while taking part in the Katimavik program
"Our Government is committed to giving our young people the opportunities they deserve, and we will achieve that by funding programs that benefit large numbers of young people at a reasonable cost rather than concentrating available funding on a very small number of participants at an excessive per-person cost," the federal budget states.
Liberal MP Justin Trudeau called the news "terrible," in a tweet this week.
"Katimavik empowers young Canadians. So CPC hates it," he wrote.
Trudeau believes the Conservative government is slashing the program because of its Liberal roots.
"That is 100 per cent of it," he told HuffPost in February.
It's an "ideological" move since its $14 million in annual funding pails in comparison to the funding of cadet programs, he added.
Daniel Blouin, a communications adviser, at the Department of National Defence (DND), told HuffPost the cadet programs are the largest federally-sponsored youth organizations in Canada. Last year, DND contributed $197.6 million to the Canadian Cadet Program and some 50,000 young Canadians took part.
Trudeau acknowledges that Katimavik, a program that encourages volunteer activity and group living, may not be for everyone.
But for some, he said, it betters their lives.
"This is extremely frustrating for me to hear and it is extremely frustrating to see, but it is not surprising in the least. We have a government that does not prioritize young people and giving them opportunities to become the powerful citizens that we all need them to be, and it really hurts to hear," Trudeau said.
Several Conservative MPs said they weren't surprised the government had taken the ax to Katimavik since they viewed it as a Trudeau legacy program.
Former Progressive Conservative prime minister Brian Mulroney's government first cut Katimavik in 1986. Its funding wasn't restored until the Liberals came back into office in 1994.
Saskatchewan MP Brad Trost suggested in February that Katimavik was being shut down because of its Trudeau connection.
"That probably right there gives the answer where most Conservatives are coming from," he said, of the impending cut.
Alberta MP Leon Benoit, however, said a few of his family members had participated in the program and enjoyed it.
"My two sisters who were involved liked the program but I don't know what it is like now, that was a long time ago," he told HuffPost in February.
The move comes as a surprise to the Katimavik organization, which says it has been kept in the dark about any upcoming cuts. Its National Director of Marketing and Communications Victoria Salvador has said, however, that the group is trying to diversify its funding in order to stay afloat.
Despite the Tories' determination to kill the program, the group expressed hope in a statement Thursday that lobbying the government can still save the program.
Katimavik expressed "extreme disappointment" over the funding decision and argued its purpose is more important than ever. "At a time when civic engagement and voter turnout are at an all-time low, when youth unemployment rates are double the national average, this is clearly the worst time to cut Katimavik," the group wrote.
GALLERY: FEDERAL BUDGET HIGHLIGHTS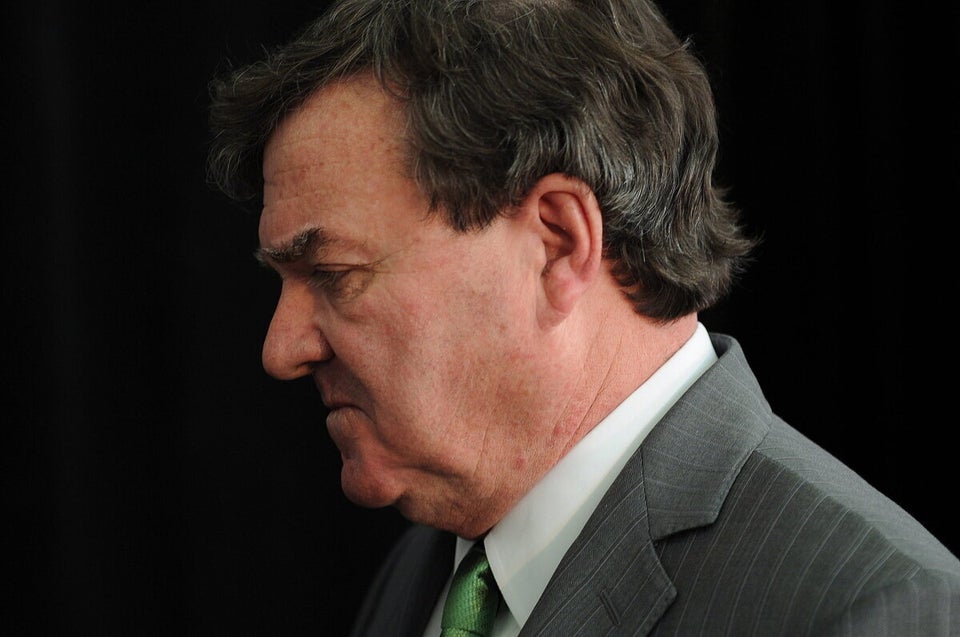 Canada Budget 2012 Highlights
Popular in the Community