Katy Perry made a bold political statement with her performance at the 59th Grammy Awards on Sunday night.
The pop star donned an armband that read "PERSIST," as well as a Planned Parenthood pin for the first performance of her new single "Chained to the Rhythm."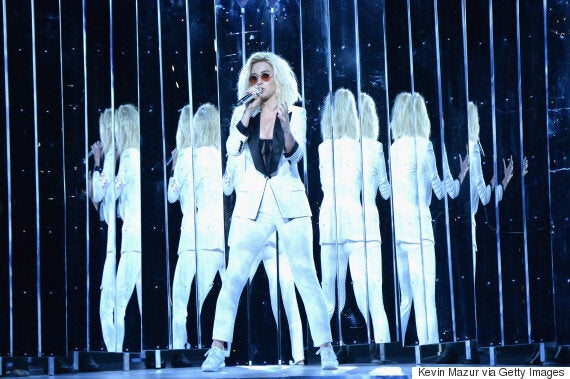 As she sang, dancers dressed in white pantsuits tore down a fence. As she (and fellow performer Skip Marley) finished singing, the U.S. constitution was broadcast on the screen behind their raised arms. "No hate!" she shouted.
The armband was likely a reference to Senator Elizabeth Warren. Warren was blocked from reading a letter by Coretta Scott King, Martin Luther King Jr.'s widow in the senate to protest the appointment of Jeff Sessions. Senate majority leader Mitch McConnell said, according to The New York Times, "She was warned. She was given an explanation. Nevertheless, she persisted."
Many fans on Twitter loved the artist's positive message — and made more than a few political jokes.
However, Perry wasn't lauded for all of her actions at the Grammys. Before the show, the singer made a disparaging remark that was seemingly directed at Britney Spears.
When Ryan Seacrest asked Perry about her long break between albums, the singer explained she took the break for her mental health.
"How'd that go?" Seacrest asked. "Fantastic, I haven't shaved my head yet," she joked.
People were quick to call out the dig at a fellow artist's mental health.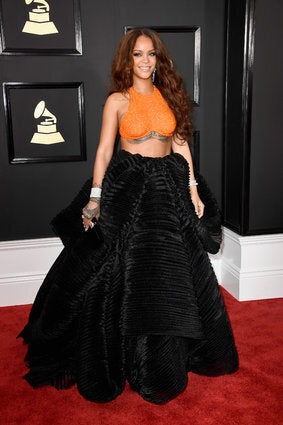 Grammys 2017 Red Carpet Photos