Alright, Katy Perry. There is a lot going on with your 2016 Met Gala ensemble, and we have to admit, we don't know how we feel about it.
"I've had two Tamagotchis located in Connecticut and I just feel a little like…like I'm in tech but I'm not playing your game. But I've been keeping these bitches alive since '96," you joked with E!.
But it's the rest of the outfit that has us a little confused.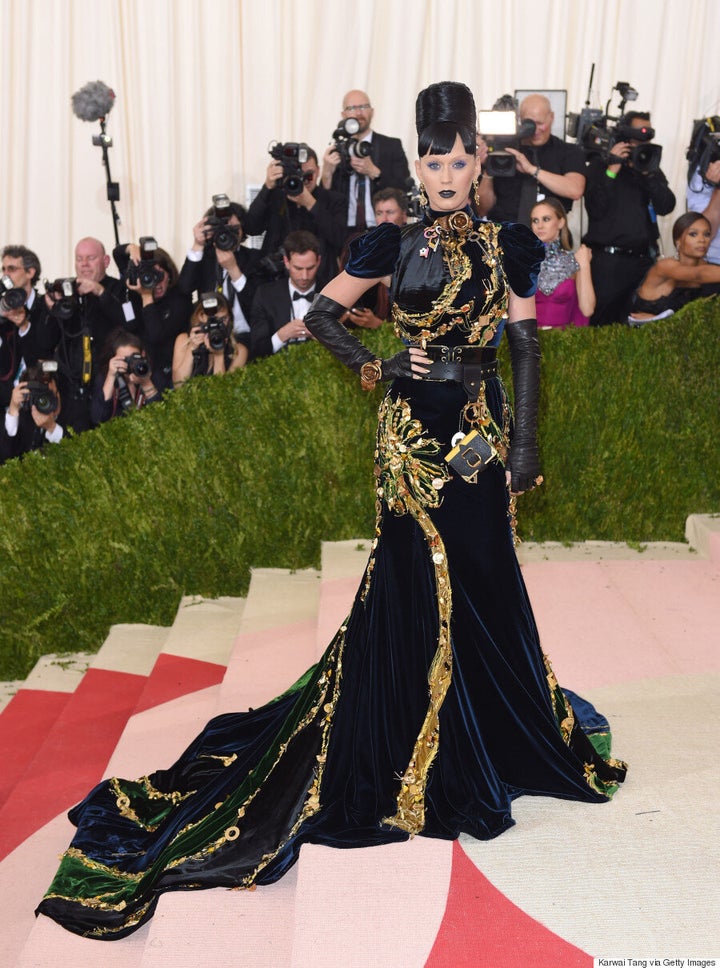 Wearing a costume velvet Prada gown featuring an array of charms, trinkets and belts, you, Miss Perry, definitely made a statement. From the long train to the gold detailing, and the elbow-length gloves and sleeves, your look is just a little too much for us. We don't know where to focus our eyes!
And as we all know, you're not afraid to take beauty risks. Donning a sky-high beehive with a glossy fringe, you kept things futuristic with a black lip and purple smoky eye (makeup used from your new Covergirl collection, naturally). But it's those bleached eyebrows were not too thrilled about.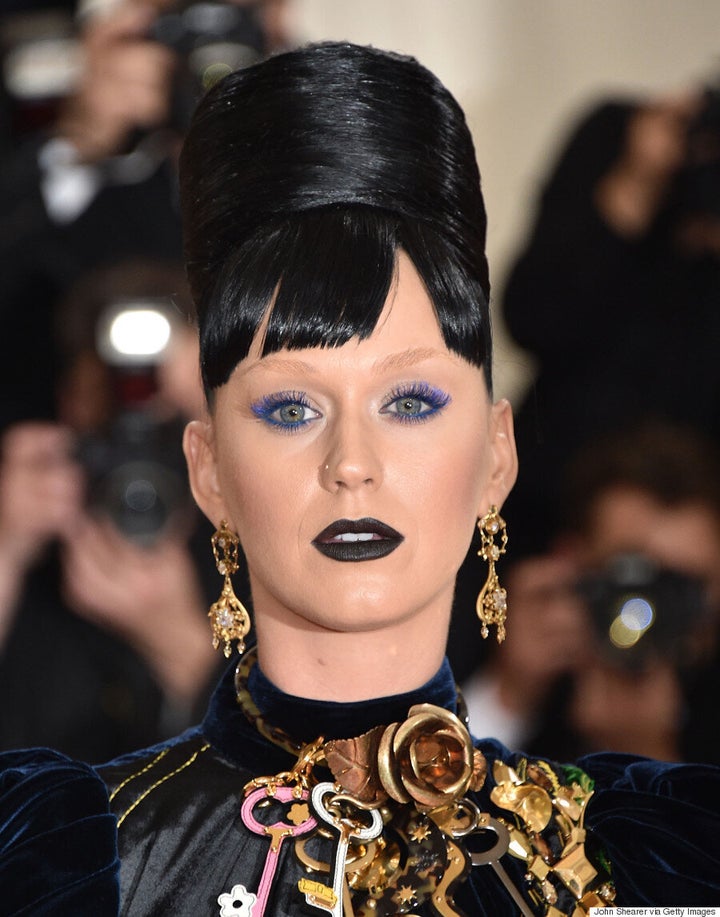 Sure, they're ~fashun~, but it's a no for us.
All we have to say is you better not forget to feed your Tamagotchis, Katy and Orlando. We're watching you.
For all the looks from the 2016 Met Gala, check out the slideshow below!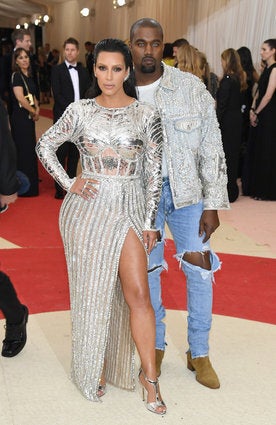 Met Gala 2016
Popular in the Community