It takes a lot of guts for celebrities to be seen in public without makeup but it's especially hard for the beauty-obsessed stars who already have their own insecurities.
Take July Vogue covergirl Katy Perry, who recently sat down with the fashion bible to talk about what she likes and what she doesn't like about her looks, why she dyed her hair black and how she's moving forward, beauty and fashion-wise.
"My skin used to be a lot more worse than it is," Perry said, "so we would do a lot of coverage cause I was insecure about my skin."
The 28-year-old, who is known for her stunning dark eyebrows, vivid green eyes and raven black hair, says she is still unsure about how she feels about her face.
"I have all right lips and all right cheekbones but they're no showoffs," Katy admitted. "If I can get my brows and my eyes right , that really sets my whole face."
And as for her dark locks, we probably won't see the "I Kissed A Girl" singer shave it off and dye it blond à la Miley Cyrus.
"I've been dyeing my hair black since I was 15," Robert Pattinson's maybe girlfriend said. "The whole reason why is because when I was 15, I chopped it off, I had it bleached blond like Madonna in 'Who's That Girl' and it didn't look right so I bought a box of colour and went black and never gone back."
Katy really does have amazing hair: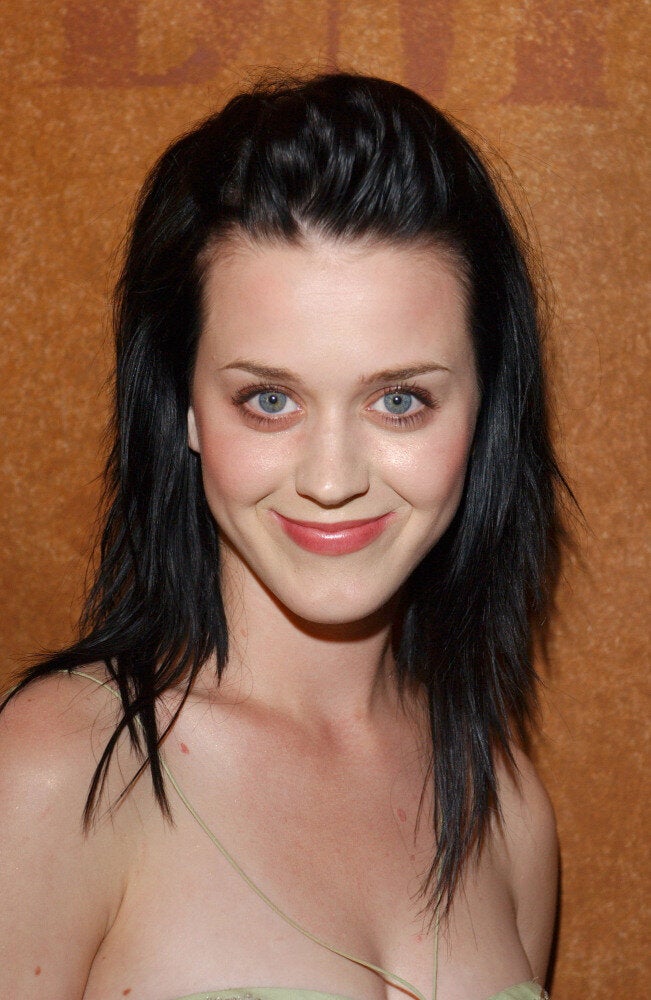 Katy Perry Hair Evolution