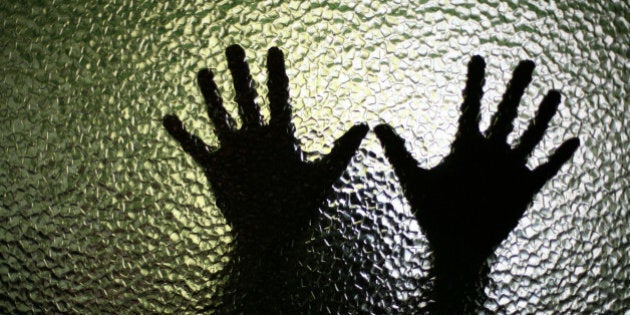 Things aren't always as they seem. By all appearances, I came from a middle-class family living in a middle-class neighbourhood with every privilege that entailed. I was enrolled in every extracurricular activity you could imagine: Brownies, ballet lessons, art classes, private music lessons, swimming classes, horseback riding, and gymnastics. Occasionally my parents would take me out of school to go see live theatre. To everyone around me, it looked like our family had it all.
The truth was that I lived in a house that was filthy and piled high with debris and animal waste. The dishes would get lost in the mess. At some point, we began to eat our meals from paper plates, which were then added to the mess. The house was in such a bad state that when the hot water heater broke, we started heating water on the stove in order to bathe because it was too embarrassing to call someone to fix it. When I began babysitting for neighbours, I would take a shower at their place after the kids had gone to sleep. I was overjoyed when I made the swim team and because I knew I'd be able to shower after practice.
I loved Christmas. Not because it was a magical time of year filled with presents and Santa Claus but because, for a while, it was the one time in the year when the house would be cleaned and we would have people over for the holidays. It was the one time of year where I would visit grandparents and cousins and things felt normal. Eventually that changed, too. I remember the year that the Christmas tree was put up in the middle of the mess in the living room and how it stayed there through until July. I remember the year after my last remaining grandparent died. My relatives decided it was no longer necessary to carry on the charade and we were no longer welcome in their homes.
I was 11 years old when my father began to sexually abuse me. I had become accustomed to keeping so many secrets by then that I just added this one to the list. I hoped the abuse would stop. I was terrified and lonely. I told my mother because I figured she would bring it to an end. She listened and promised that we would leave. We'd have mother-daughter dates and, over milkshakes, we'd hatch a plan, complete with a date when we would leave. That date would come and go, and we would remain and I would continue to be abused. And I would continue to tell her about every incident of abuse in excruciating detail because I wanted to believe that my mother would save me. She never did. Over the course of the next five years, promises to leave were made and broken. Over the course of the next five years, the abuse escalated.
By February 1989, the abuse had become more frequent and was escalating. Coincidentally, my 11th grade social studies class was about to begin studying child abuse. The teacher told us at the beginning of the week that by the end of the week someone in the class would likely reveal to him that they were being abused and that he, by law, would have file a report with the police. That year, I was the student who disclosed her abuse. In that moment where I stood up for myself, where my own mother had failed me, my life completely changed. The police came to the school and took my statement. Then they questioned my family. After the investigation, it was decided that no charges would be laid. That is when I realized that no one was going to save me. So, at age 16, I set out on my own. I left school and an abusive home and all of my friends and stepped into a life of uncertainty and poverty. "This will last six months," I thought, "and then I'll go back to school and everything will be okay". I truly had no idea what was about to happen.
I didn't have the first clue about how to take care of myself. At 16 years old, I really didn't have a sense of how much it costs to live. I suddenly had to think about things like rent, utilities, public transit, food, change for the laundromat, all of the things you need to run a household. And I was alone and dealing with trauma.
However, in addition to being a story of sadness and trauma and abuse, mine is also a story of hope and hard work and support and survival. In the spring of 1990, when I was 17 years old, I had been on my own for about 14 months. I ran into the late John Erb, then-rector of St Michael's and All Angels Anglican Church. After we spoke, he gave me what I would later come to realize was the first hand to help me work my way out of poverty. He introduced me to Peggy Ann Walpole and to Street Haven at the Crossroads. I moved into one of Street Haven's supportive housing apartments. The housing workers helped me apply for student welfare and, that fall, I returned to high school. This subsidized and supportive housing was the key for me. It put me on a path that opened so many opportunities. In the eight years that I lived there, I not only graduated from high school but I went on to earn an undergraduate degree and a master's degree.
I am living proof that it takes a community to lift a person up. In addition to John Erb, Peggy Ann Walpole and so many housing workers, a multitude of people reached out to help me. People whose names and faces I will never forget. There was the high school English teacher who, after reading a story I'd written for class and seeing it as a cry for help, referred me to a guidance counsellor. That guidance counsellor took the extra steps to connect me with a psychiatrist, but she also brought me to her home to have dinner with her family and showed me that families can be loving and fun. That psychiatrist helped me work through the trauma and find peace. There was the high school vice principal who gave the biggest, warmest bear hugs, and would also buy me lunch. There was the music teacher who paid for my uniform so I could join the band. There was the other guidance counsellor who would give me food and, sometimes, money for groceries. There was the teacher who, when the TTC went on strike in 1991, drove me to and from school so I could continue to be eligible for social assistance. Every single one of these people (and many others) made a conscious decision to help me. They believed in me and, over the course of time, I began to believe in myself.
We live in a quick fix society. People expect instant results and believe that people should be allowed to access social services for a short period of time. What I think that people don't realize is that a short period of time can be the length of a university degree. The day I left my abusive family home was the day I stepped into uncertainty and poverty. At the time, I didn't fully understand what was happening nor did I realize that I would live in poverty for over a decade. It was with the help of an entire community that I was able to work really hard and manage to get out. For me, the "short period of time" lasted about 15 years. When I graduated with a master's degree, I also graduated with a lot of student loan debt. Because I was poor, I was eligible to borrow a lot of from the government to pursue my education. It took about 11 years to repay that student loan.
You never forget what it is like to live in poverty and to experience hunger. These experiences stay with you; they colour you. Yet, I can also never forget the gratitude I felt then, and feel to this day, because I knew that I could turn somewhere for help. It was not easy. The hardest thing is to ask for help. I was lucky because I lived in subsidized housing but my income was still meagre. There was never enough money to pay for what you needed to live. I used food banks on and off for about 10 years. I believe more than anything that I am here today and can share my story of survival because the social safety net caught me. I have used so many social services in my lifetime. I have been on welfare. I have used food banks. I have received many student loans. I was very fortunate to be a recipient of the multitude of services that Street Haven offers. These services save people's lives. These services saved my life.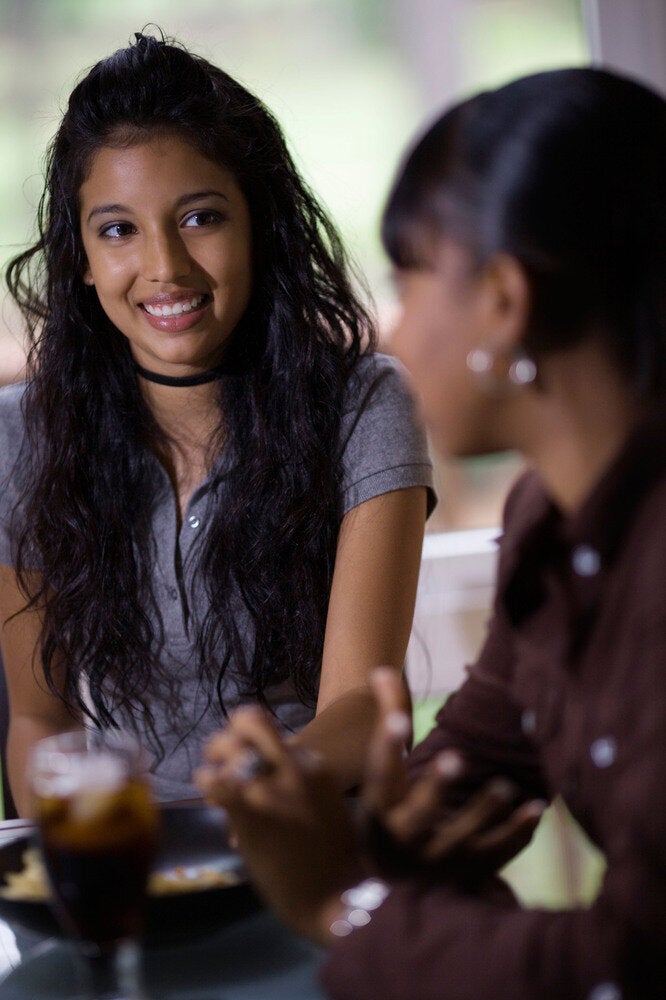 How To Help A Victim Of Domestic Abuse