As millions celebrate International Women's Day this March 8, it's worth reflecting on where gaps remain in addressing gender issues in the spread of and response to HIV.
The face of HIV has changed dramatically since the early years of the epidemic. Women now represent more than half of all people living with HIV worldwide. In Canada, women also bear a growing burden of HIV - about one-quarter of HIV infections are among women, nearly double the proportion observed in 1999.
Driving this shift are a variety of biological, social, cultural and economic inequities including poverty, racialization, discrimination against gender and sexual orientation, and experiences of violence. These factors greatly impact women's ability to affirm one's self, negotiate condom use, discuss fidelity with partners, and leave unsafe relationships.
Access to care and health outcomes also vary by gender. Women are often diagnosed at more advanced disease states and have longer delays in initiating HIV treatment. Further, more than 50% of those linked to HIV care are not retained, a loss more common among women, especially those with children at home and those experiencing additional social vulnerability related to ethnicity, substance use, and sexual orientation. Research also demonstrates that women are more likely to be non-adherent to HIV medications, experience more adverse drug reactions, and receive poorer quality HIV care.
Despite this evidence and although constituting more than half of the affected population globally, HIV-positive women still struggle for equal importance, leadership, and rights in the HIV response. The reality is that women continue to be inadequately recruited and represented in HIV research and clinical trials, where scientific results from men are hazardously assumed to apply to women.
Further, the vast majority of HIV programs tend to focus on gay men and people who inject drugs, and while these are essential services in their own right, they don't typically capture the multiple unique and complex health concerns of diverse women living with HIV whose lives don't fit within the dominant understanding of 'risk groups'.
And many programs that do exist for women fail to recognize women as not only recipients of services but as agents of change in their own health and the health of their communities. As a result, sexual, reproductive, and other women's health priorities, rights, and issues often go unnoticed and untreated. To compound the problem, prevailing stigma and criminalization of women living with HIV are such that women fall through the cracks of HIV testing uptake and engagement in care, which has rippling effects on women and their communities.
In an effort to address gender inequities in HIV care and research, a national team of researchers, healthcare providers, policy-makers, and women living with HIV came together to initiate a groundbreaking study this past year - the Canadian HIV Women's Sexual and Reproductive Health Cohort Study (CHIWOS). Supported by the Canadian Institutes of Health Research (CIHR) Institute of Gender and Health, the CIHR Canadian HIV Trials Network (CTN 262) and the Ontario HIV Treatment Network (OHTN), CHIWOS is Canada's largest multi-site, longitudinal, community-based research study focusing solely on women living with HIV.
At the heart of our approach is a strong commitment to the Greater and Meaningful Involvement of People/Women living with HIV and AIDS (GIPA and MIPA). Consistent with these principles, women living with HIV are not only participants in our study but are also valued employees, partners, and leaders, bringing their lived experiences and perspectives to issues important to their lives. Through strong community, academic, and policy partnerships, the CHIWOS study is producing findings for advocacy, action, and policy and programmatic development, towards ameliorating gender inequities in access to care and health outcomes.
This struggle for equity in the HIV response fits within the greater struggle against gender inequality. This year's International Women's Day theme is "Equality of Women is Progress for All". Women living with HIV have a crucial role to play in the global health issues facing the world today. By keeping women on the agenda and at the forefront in the fight against HIV, we're one step closer towards achieving the UNAIDS vision of zero new HIV transmissions, zero AIDS-related deaths, and zero stigma and discrimination.
Video: http://youtu.be/MOAFuSrNmWs
This blog is part of an International Women's Day series produced by the Interagency Coalition on AIDS and Development (ICAD) in recognition of International Women's Day (March 8). The series runs from March 6-8, 2014 and will feature a selection of blogs written by our member and partner organizations that explore gendered vulnerabilities to HIV-related issues as they pertain to our work and life experiences here at home and abroad. IWD focuses on progress made, reflection on where progress remains to be seen, and how women's empowerment is a key driver of global social change. Disclaimer: The views and opinions expressed in this blog series are those of the authors and do not necessarily reflect those of ICAD."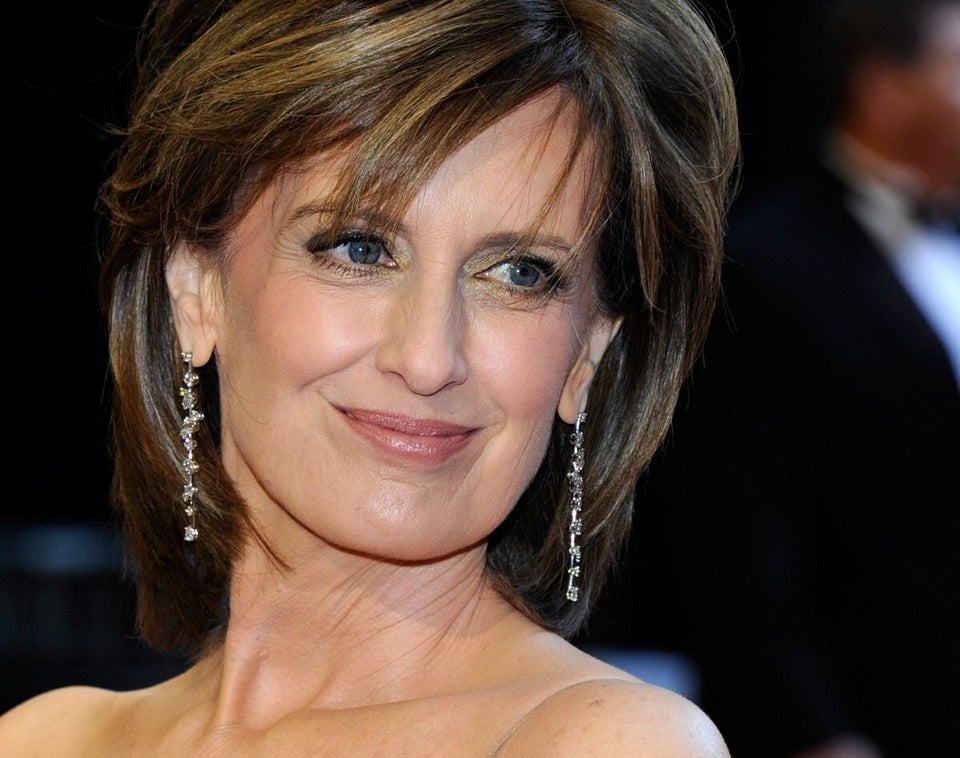 Post 50 Female Legends And Icons
Popular in the Community