Keira Knightley has a cool sense of fashion so it makes sense that her maternity wear should follow suit.
The 29-year-old "The Imitation Game" star—who is pregnant with her first child—looked lovely in the eyelet lace frock, which featured a tiered skirt and a plunging neckline with a sheer panel.
"I'm quite comfortable," Keira confessed to E! News on the SAG red carpet. "The shoes are quite high — they may come off later! I can [say], 'Well, I'm pregnant so my shoes have to come off,' and nobody is allowed to say anything so that is nice."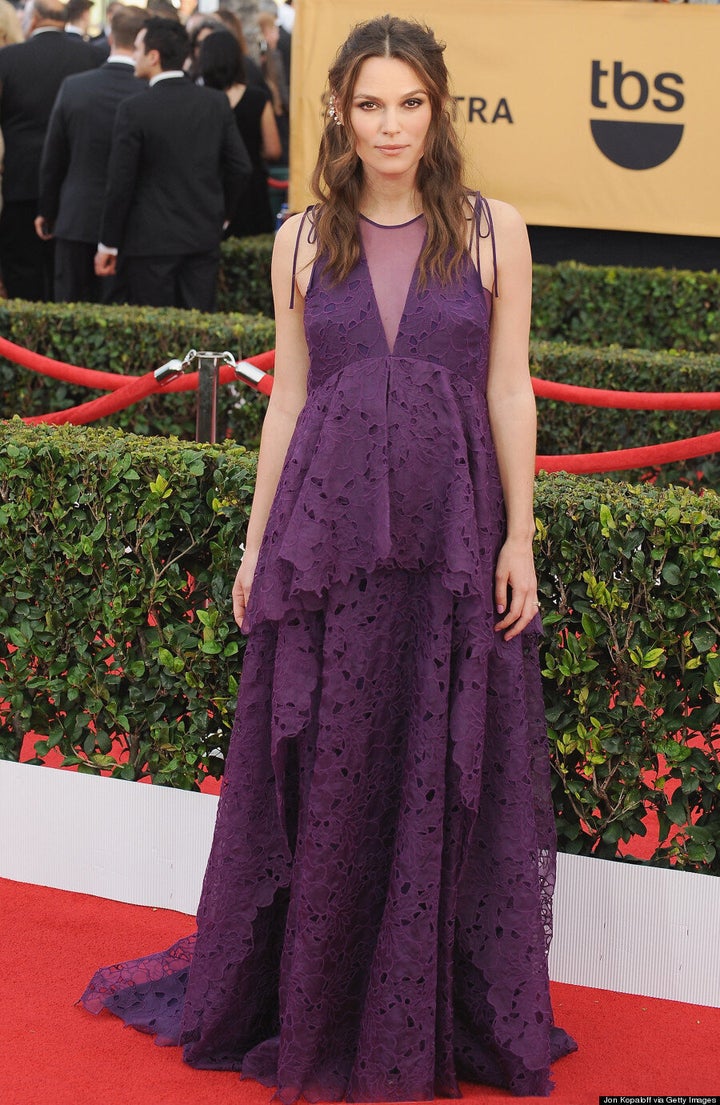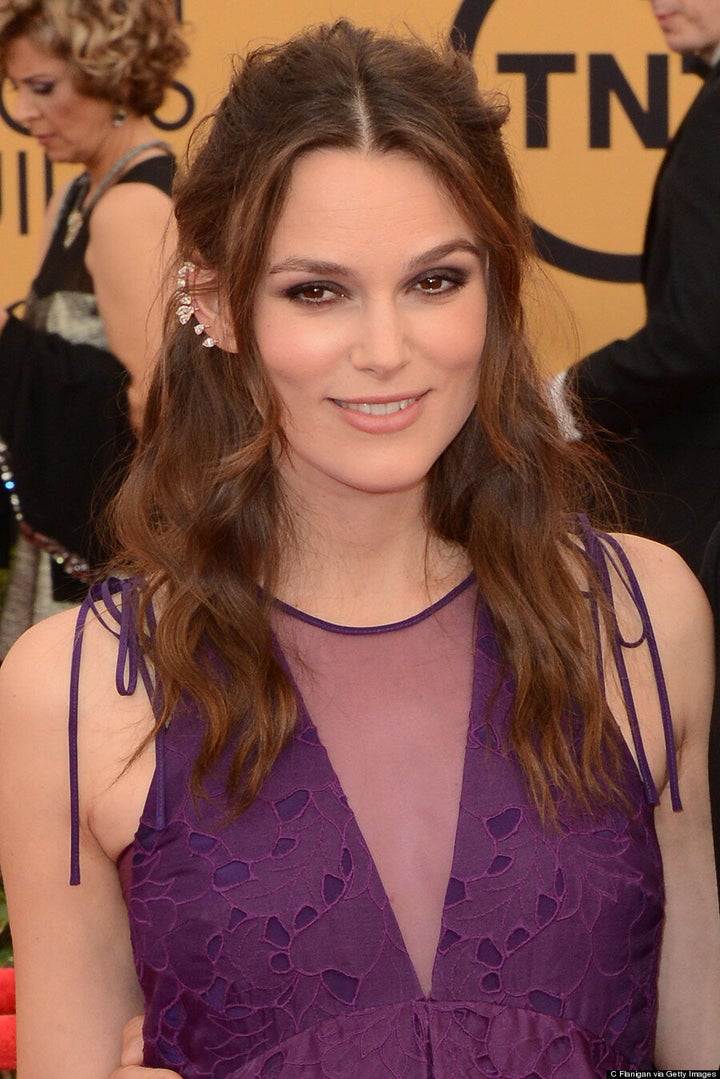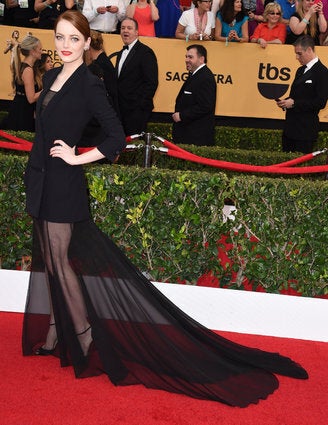 2015 Screen Actors Guild Awards Red Carpet Fashion