A Conservative leadership contender has suggested the same movement that made Donald Trump the next United States president should be replicated in Canada.
Ontario MP Kellie Leitch, best known for her controversial proposal to screen immigrants for so-called "anti-Canadian values," sent a fundraising email in the wee hours Wednesday toasting Trump's surprising victory.
"Our American cousins threw out the elites and elected Donald Trump as their next president," the note reads. "It's an exciting message and one that we need delivered in Canada as well."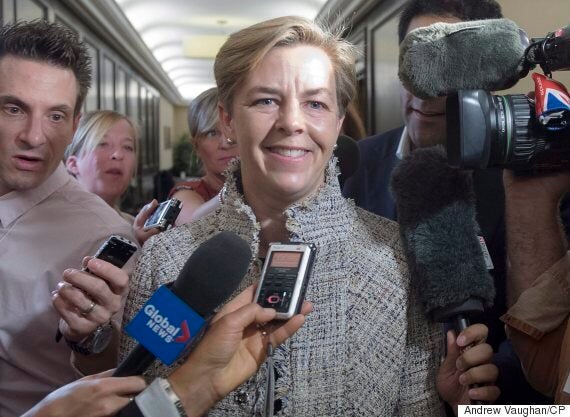 Leitch also said in the note that she is the only candidate in the Tory race "standing up for Canadian values," and plans to keep delivering that message to "Canadian elites."
"I congratulate President-Elect Trump on his victory and I look forward to working with him on issues of common concern."
Leitch has previously bristled at comparisons to Trump, who has called for "extreme vetting" of immigrants to the U.S.
"This is a fundamentally a different conversation than what people are trying to depict it as," she said in September. "I understand the compulsion to go there, but that's not what this is about."
'I'm so disappointed in you'
Andrew McGrath, who once served as Leitch's director of communications, later blasted his former boss on social media.
"I'm so disappointed in you," he tweeted. "You were Status of Women Minister - shame on you."
NDP MP Alistair MacGregor also rejected the notion that an "exciting message" has been sent.
"A racist, misogynistic, fact-free bully was elected to the presidency of the US," MacGregor wrote.
Leitch's values proposal has ruffled the feathers of some Tories, including a few seeking to replace Stephen Harper as the party's permanent leader. Ontario MP Michael Chong called the idea an example of "dog-whistle politics."
Ontario MP Lisa Raitt also criticized the proposal shortly after jumping into the race, telling CTV News on the weekend that a values test could discourage immigration.
"I don't think it helps if you sign up on a questionnaire that says 'do you like freedom or maple syrup'," Raitt said.
The remarks led Leitch to blast her colleague in a different fundraising email this week, accusing Raitt of standing with the "left-wing media elite."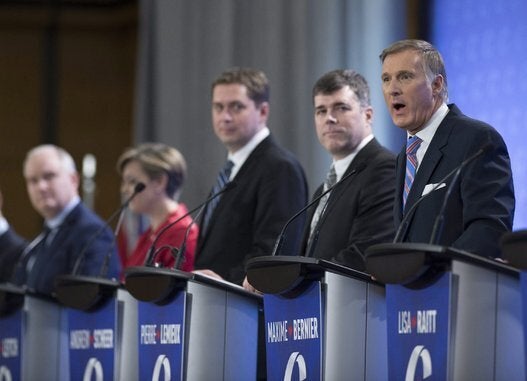 Conservative Leadership Candidates