A candidate for the Conservative Party leadership says she would re-criminalize recreational marijuana use if elected prime minister.
"With regards to marijuana, I feel strongly about this," she said. "We know this is a dangerous drug that has a huge impact on the developing child brain and adolescent brain."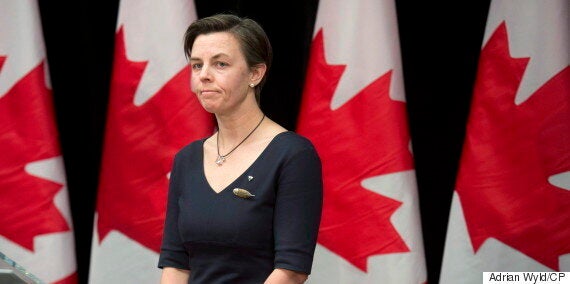 Kellie Leitch listens to a question during a news conference on Feb. 27, 2015 in Ottawa. (Photo: Adrian Wyld/CP)
Leitch said pot should be available to those who use it medicinally, but it should be "in a pharmacy and provided by a prescription." Full legalization will only make pot more accessible to young people, she suggested.
"I don't want to see any child put in harm's way by having access to a dangerous drug," she said.
Lawton then pressed the former cabinet minister if she would "campaign to make it criminal once again." She ducked the question by pointing out the millions of dollars Health Canada spends telling young Canadians not to smoke cigarettes — despite the government saying smoking pot should be "allowable."
"I can't do the math on that very easily," Leitch said. "I think we should be talking to young Canadians about not smoking either of these things."
Lawton then said he was looking for a direct answer.
"Would you criminalize recreational marijuana once again as prime minister?" he asked.
Listen to the full interview below. The conversation about marijuana begins at around the 7:00 mark:
In late February, Leitch rose during question period to charge that Liberals were sending mixed signals to Canadians about marijuana. Again, she pointed to the Health Canada ads encouraging Canadians to quit smoking.
"Now, the government wants Canadian kids to have access to a drug to smoke — marijuana," she said.
She called on the government to protect kids from the "mind-altering drug."
Leitch was serving as her party's health critic at the time. She has since given up the shadow cabinet role as she campaigns for the top Tory job.
Maxime Bernier not so sure
But it seems her only other declared opponent doesn't share Leitch's hardline views about marijuana.
Quebec MP Maxime Bernier, who considers himself a libertarian, told The Huffington Post Canada earlier this month that he wants to see the Liberal legislation before determining his stance on pot.
"Forbidden drugs will be forbidden, but … for marijuana, I'm open to having that discussion, and I'm going to wait [to see] what the government will do," he said.
"It depends how the government will do it," he said. "At the end I will decide whether I will vote for it or against it. But I am more toward — for — that."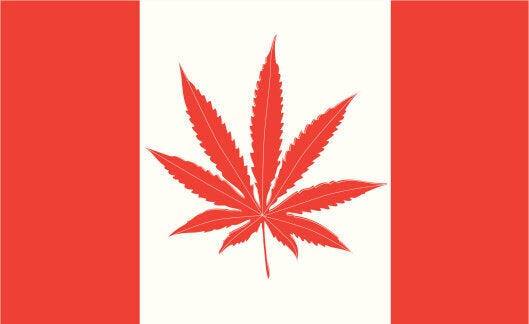 Which Province Smokes The Most Pot?