OTTAWA — Conservative leadership candidate Kellie Leitch acknowledged Thursday that her call to screen newcomers will lead to fewer immigrants and refugees admitted to Canada — but she said there's nothing racist about the plan.
In a 2,588-word fundraising email, the Ontario MP, who was the target of protesters for her divisive language after six Quebecers were gunned down in a mosque this week, doubled down on her desire to screen immigrants for so-called "Canadian values."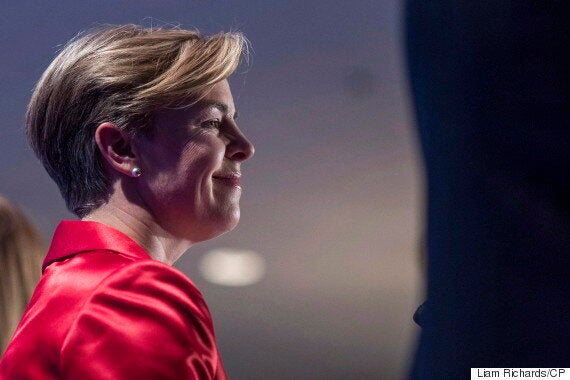 Her campaign is getting traction with Conservative members and non-members alike who are proud of Canada, "proud of shared historic values" and, what she calls, "our unified identity."
Leitch wants officials to ask face-to-face potential immigrants, refugees and visitors whether they agree that:
Men and women are equal
Violence has no place in political disagreements
All should be left to worship how they see fit
There is one law that applies to all Canadians equally.
Her plan will reduce the number of newcomers allowed into Canada each year. "This is an undeniable conclusion," she states.
By forgoing quotas — a yearly range of applications the government plans to accept in different categories, such as privately sponsored refugees, economic immigrants and family-class immigrants — and imposing time-consuming interviews, Leitch notes that: "Certainly, there will be the effect of reducing immigration rates as we establish these procedures."
Her policy, she writes, shouldn't be viewed as "racist."
"It is not. It will apply to all people equally regardless of where they are born. As a nation we are as interested in keeping out white supremacists, as we are in keeping out those who believe women are property."
Values of hard work, generosity, freedom, tolerance, equality of individuals and equality of opportunities are civic values,not ethnic ones, Leitch writes.
Obhrai: 'What is she talking about?'
But Calgary MP Deepak Obhrai, a vocal critic of Leitch's proposal and one of her leadership rivals, isn't convinced. Obhrai says her plan is really aimed at courting favour with the Tories' White Christian rural male base who fear immigrants and others they have little contact with.
"Screen white supremacists? Hello. They don't come from outside," Obhrai told HuffPost. "What is she talking about? It's a total red herring."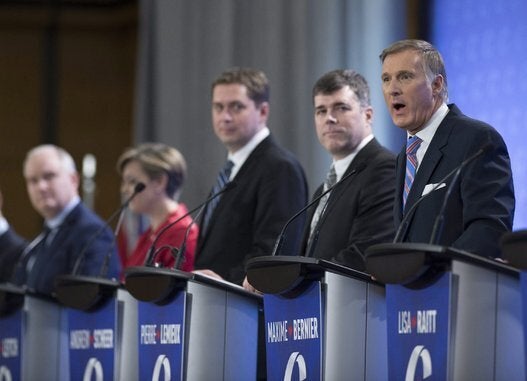 Conservative Leadership Candidates
Popular in the Community