Conservative leadership hopeful Kellie Leitch has released a new video about her immigration policy. But Canadians on social media seem less interested in her message and more interested in her, uh, delivery.
"Everywhere I go, I hear the same message," Leitch says in the video, posted on Saturday. "Canadians are proud of their country. And they are proud of their unified Canadian identity."
Nothing unusual about that.
But the eight-minute speech is littered with dramatic pauses and unconventional editing. And Twitter is having a riot.
Leitch has drawn criticism — and comparisons to U.S. President Donald Trump — for suggesting that immigrants be screened for what she calls "anti-Canadian values."
But back to Leitch's video: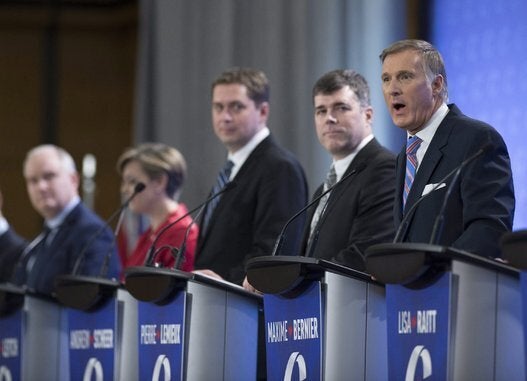 Conservative Leadership Candidates
Popular in the Community