'Star Wars' fans have been showing solidarity with actress Kelly Marie Tran, after it was noticed she had completely wiped her Instagram page.
Kelly made her debut as new character Rose Tico in the eighth instalment of the regular 'Star Wars' series, 'The Last Jedi', and became a favourite among fans when it emerged that she was also a huge fan of the franchise.
Unfortunately, as one 'Star Wars' fan account pointed out, Kelly's deletion of her social media comes after months and months of both racist and sexist abuse hurled at her from certain 'Star Wars' fans (mostly men) unhappy with the fact she'd been appointed to the cast.
In response to this, many of the franchise's fans have been sharing messages of support and solidarity with Kelly on their own accounts, to let her know that there is still a lot of love for her out there:
One of the most vocal supporters was "Star Wars: The Last Jedi" director Rian Johnson, who praised Star Wars fans in general, but lashed out at "manbabies" and distinguished between criticism and trolling:
In August 2016, then-newcomer to the 'Star Wars' universe Daisy Ridley also decided to delete all of her social media accounts.
Having previously used her Instagram to speak out about causes close to her heart, the final straw for Daisy appeared to come when she shared a post about gun violence, and quickly sparked a heated discussion in the comments section.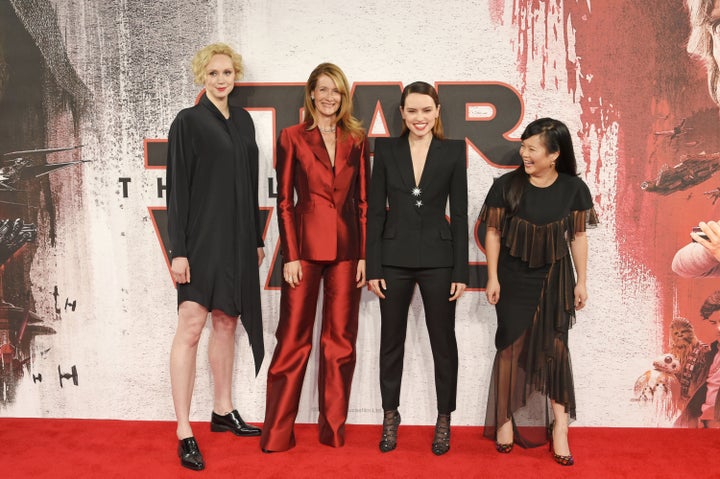 Both Daisy and Kelly will be back in the upcoming ninth 'Star Wars' film, which will be the final instalment in the current series, which JJ Abrams will return to direct.
The currently-untitled film is scheduled for release in December 2019.