Trigger warning: This article contains information about sexual violence which may be triggering to survivors.
Alberta-born writer Kelly Oxford likely had no idea the kind of forum she was igniting when she asked women to share their first experiences of being sexually assaulted.
On Friday, she tweeted about her first such experience to highlight the abominable comments Donald Trump made about women in a conversation leaked to media this week.
"Grab them by the pussy. You can do anything," Trump is heard saying in the 2005 interview.
Trump apologized for his remarks from the newly surfaced "Access Hollywood" clip that recorded him stating what he could get away with as a celebrity.
Oxford said she wanted to show how such casual conversations normalize sexual violence against women — that "they aren't just stats."
She encouraged other women to share their own stories using the hashtag #notokay. The response was overwhelming.
Women brought up all forms of violation, including unwanted kisses, groping, and rape. Many said it took them a while to remember which sexual assault had been their first.
Oxford commented on Saturday that her feed was flooded with women's stories for 14 hours straight. She said approximately 50 responses were posted each minute.

Men and women chimed in with support.
This isn't the first time Twitter has been utilized as a platform for conversation addressed rape culture and misconceptions about sexual assault.
Two years ago, two Canadian journalists Antonia Zerbisias and Sue Montgomery started tweeting about the assaults they did not report with the hashtag #BeenRapedNeverReported.
That hashtag again coincided with another controversy involving a prominent public figure, Jian Ghomeshi. The former CBC radio host was on trial at the time of four counts of sexual assault and one count of choking. He was later acquitted.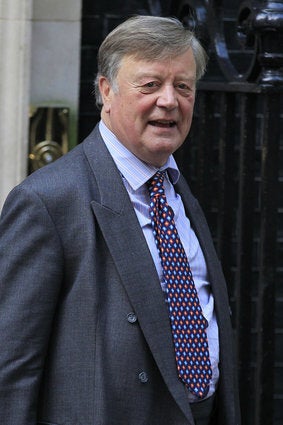 8 Dumb Comments About Rape Made By Powerful Men
Popular in the Community