OTTAWA — Prime Minister Justin Trudeau and U.S. President Donald Trump may meet in Washington, D.C. as early as next week, a Trump adviser said Tuesday.
Speaking to CNN, Kellyanne Conway said: "I'm glad that the prime minister of Canada is coming here next year, next week excuse me. I'm sure they'll talk about that, if he's coming soon, as I understand."
Conway was responding to CNN host Jake Tapper who wanted to know why Trump had not tweeted anything about the Quebec City mosque shooting victims.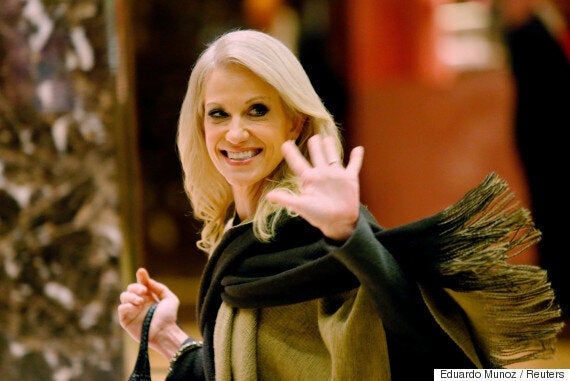 In Ottawa, the prime minister's office said Trudeau's visit to D.C. has not been finalized.
"We are having constructive discussions but we have no date to confirm," press secretary Cameron Ahmad said.
Trump, Trudeau have spoken twice
In a read-out of the first telephone conversation between both leaders after the inauguration, Trudeau's office said: "The prime minister and the President looked forward to meeting soon."
Trump also called Trudeau on Jan. 30 to express his condolences to the prime minister and the people of Canada following the shooting in Quebec City.
Another read-out from the PMO said Trump offered to provide any assistance as needed.
Several Canadian cabinet ministers are in Washington, D.C., this week.
Defence Minister Harjit Sajjan met with his counterpart, U.S. Defence Secretary James Mattis, on Monday.
Foreign Affairs Minister Chrystia Freeland was in D.C. as well on Tuesday, meeting with U.S. Speaker of the House of Representatives Paul Ryan.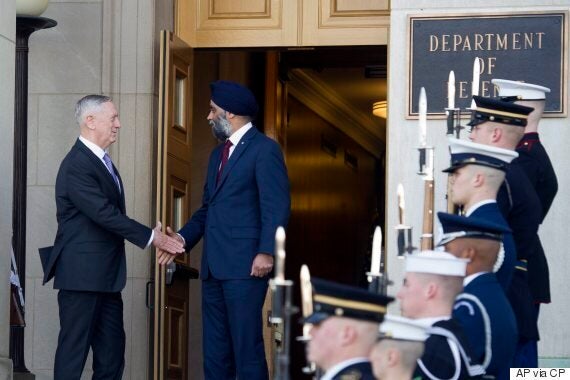 According to a summary of her meeting, the two had a productive chat that focused mostly on the important integrated economy of both countries. "They discussed the $1 billion in exports to Canada from the Speaker's district, as well as the fact that 35 states count Canada as their number one customer," her office stated.
On Wednesday, Freeland is schedule to meet Secretary of State Rex Tillerson.
Finance Minister Bill Morneau is also expected to be in Washington, D.C., Wednesday to meet with "some of the newly appointed people in the Trump administration," as well as senators and congressmen. It's an opportunity to start developing a relationship, he told reporters.
"You know, our continuing goal is to engage, to ensure that we provide the information on the positive benefits of Canada-US trade, both for Canadians and for Americans," Morneau said. "That will be our continuing initiative and certainly, it's my focus."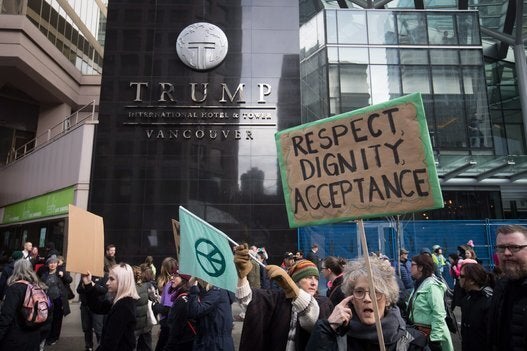 Women's March In Canada, January 2017