From the MMVA red carpet to outfit changes on stage, 2014 hosts Kendall And Kylie Jenner were probably the best dressed sisters in Toronto on Sunday.
Older sister Kendall, 18, walked the red carpet in a long-sleeved floor-length Fausto Puglisi white and lavender gown that featured a super high double slit and heavy crystal embroidery, and she paired it with strappy heels. Kendall's outfit was definitely risky and had us wondering about her (lack of) underwear.
Sixteen-year-old Kylie, on the other hand, wore an orange skintight dress, featuring glittery and sheer panels, long sleeves and nude shoes. And while the sisters looked incredibly glam for a MMVA red carpet, for the most part, their outfit changes throughout the night were just as fashion-forward.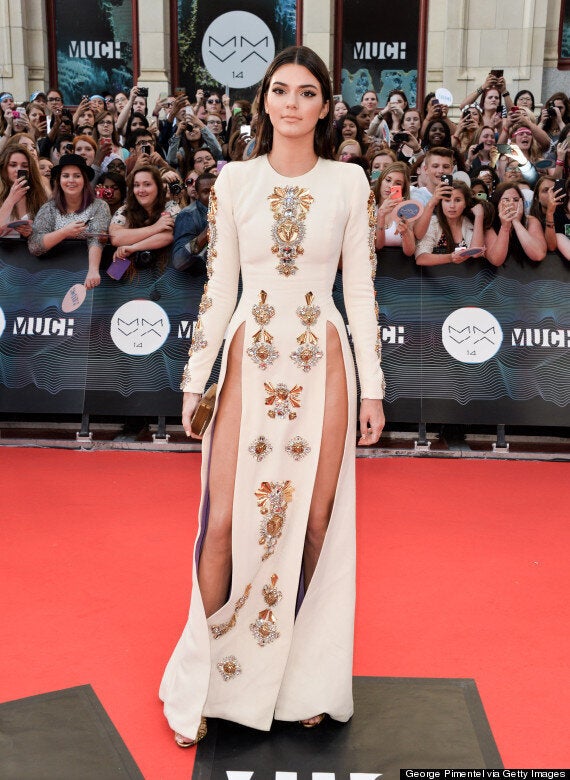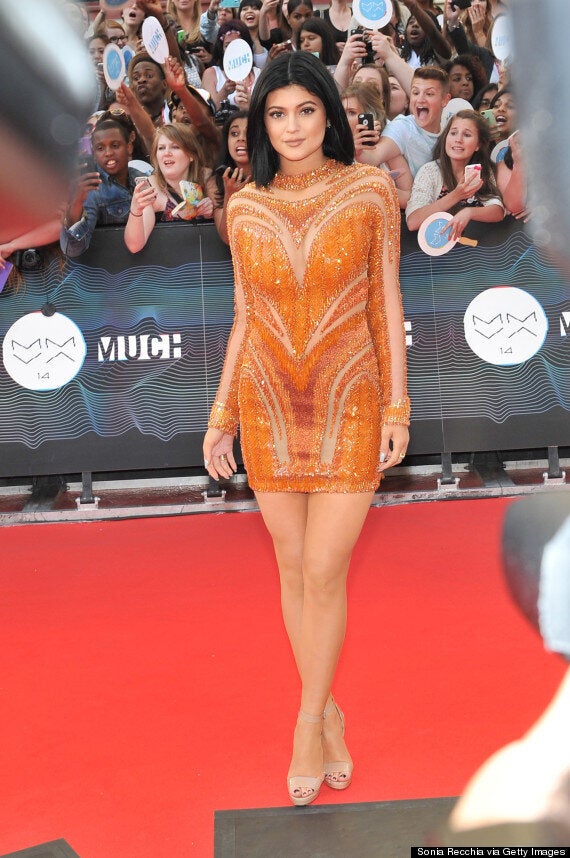 During a stage bit, Kendall wore a one-shouldered form-fitting snakeskin cut-out dress, featuring a long sleeve detail. Kylie wore a white and silver beaded dress with long sleeves and basic accessories.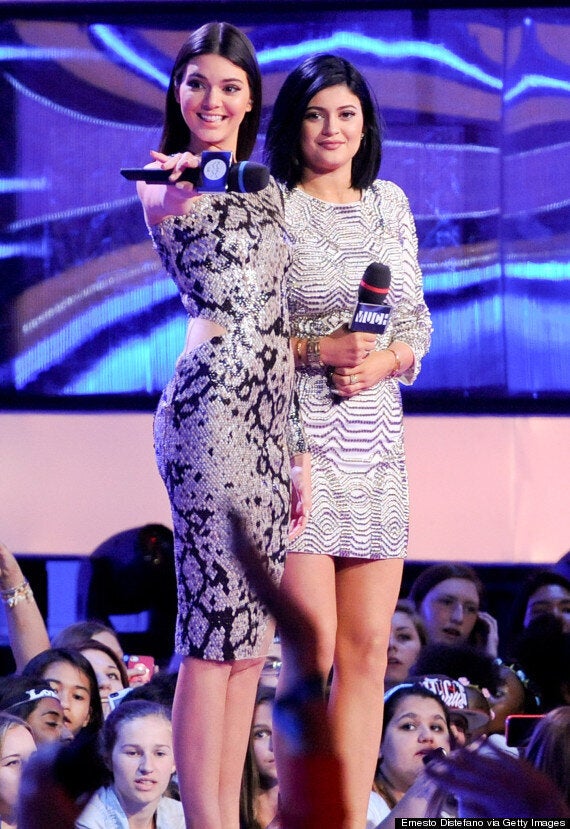 For their next outfit change, Kendall rocked a blazer and short-shorts, featuring turquoise sequins and a plunging body suit. Sister Kylie wore a glittery black dress with a white panel — perfect for the MMVAs.
For their last outfit change, the teenage authors wore matching heels with black and white outfits. The daring neckline on Kylie's jumpsuit featured a strange cut-out, while Kendall wore a combination of a ruffly white peplum top with velvet pants.
What did you think of all of their looks? Let us know in the comments below: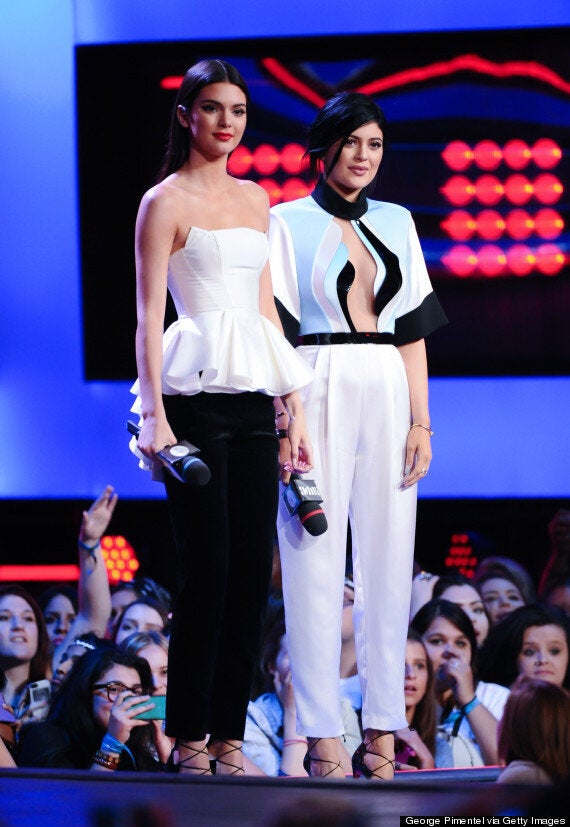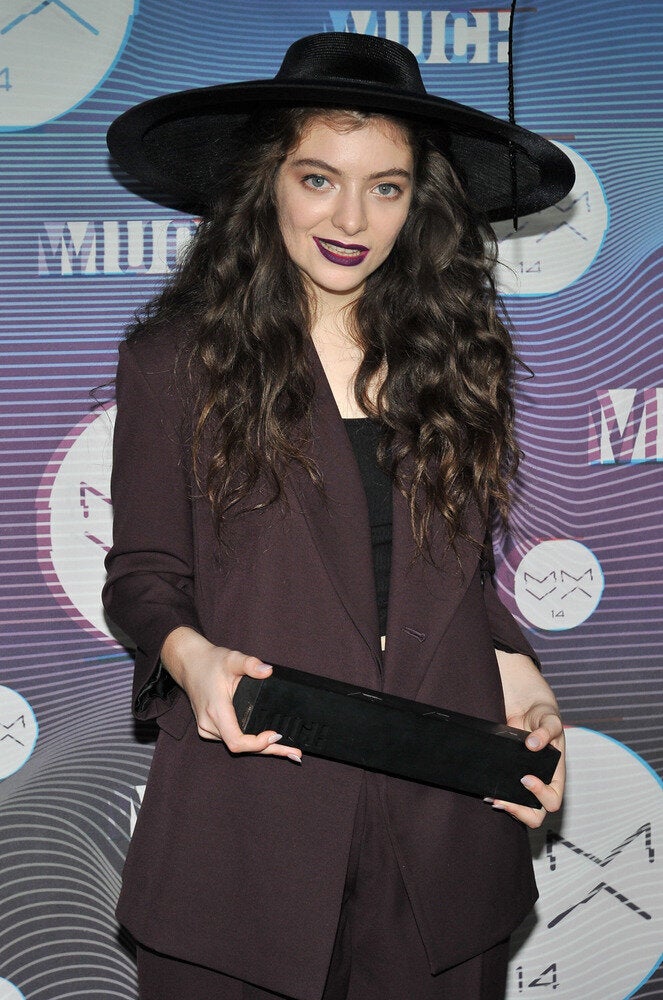 MMVAs 2014 Red Carpet