Just call them fashion fairy godmothers.
The 20-year-old was lounging around the beach after a swim in the ocean when he met Jenner and Hadid, who told him he was "cute."
"I didn't realize who I was speaking to at first and it finally clicked who it was," Economou tells The Daily Mail. "We were just talking and they said I should take up modelling here in LA."
The Milwaukee-native, who is known as the "Romeo of Venice Beach" due to his success with swooning the ladies, tells the Daily Mail he dropped out of college and left home at the age of 19 to pursue a modelling career. However, things didn't work out quite as expected, leaving him without a home and living the "hippie life" while "crashing on the sand."
But on that Venice Boardwalk in the summer, his big break came when the Victoria's Secret models (who were filming alongside actor Ansel Elgort) noticed him.
"They said they could help me out and get me an agency and they got me with Two Management — the agency I signed with," he explains. "It's a crazy story. I'm just super grateful. I was just in the right place at the right time."
The skateboarder describes Kendall as "cool, super down to earth and chill," though he hasn't kept in touch with the model since that day.
"I've been talking to Kendall's manager a lot and to Ansel but I haven't been talking to Kendall or Gigi because they are way too famous," he says. "I'd like to say thank you to them — they are the reason where I am where I am now."
Economou has big dreams, however, and says he hopes to reach the same level of success as Kendall one day.
"I want to be the top — I want to be top of the top with Kendall, with Justin Bieber with those kind of people. I'm confident in myself if I can get there."
Could we see John Economou in a future campaign alongside Kendall and Gigi? Only time will tell for this on-the-rise model!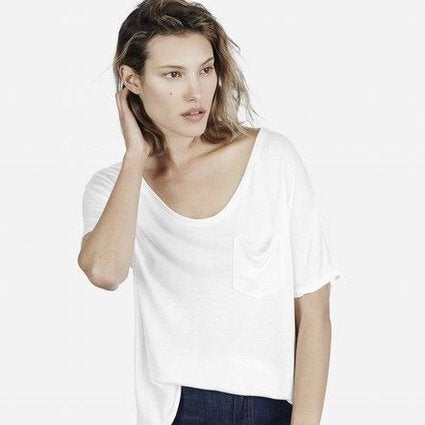 Get The Look: Kendall Jenner And Gigi Hadid's It-Girl Street Style
Popular in the Community